Sorry for the long bloggy absence. Somehow life's been exceptionally busy since Thanksgiving--too much shopping I'm sure. Now we're traveling until the new year, so it's even more difficult to maintain a routine since there are a variety of social obligations. That being said, through a marathon bit of cardmaking, I managed to make all my cards before we left on Wednesday. I sent 18 to my office some time ago, then made about 30 more for family and friends. The trick to getting them all finished was to keep them relatively simple and make multiples.
Here's the first: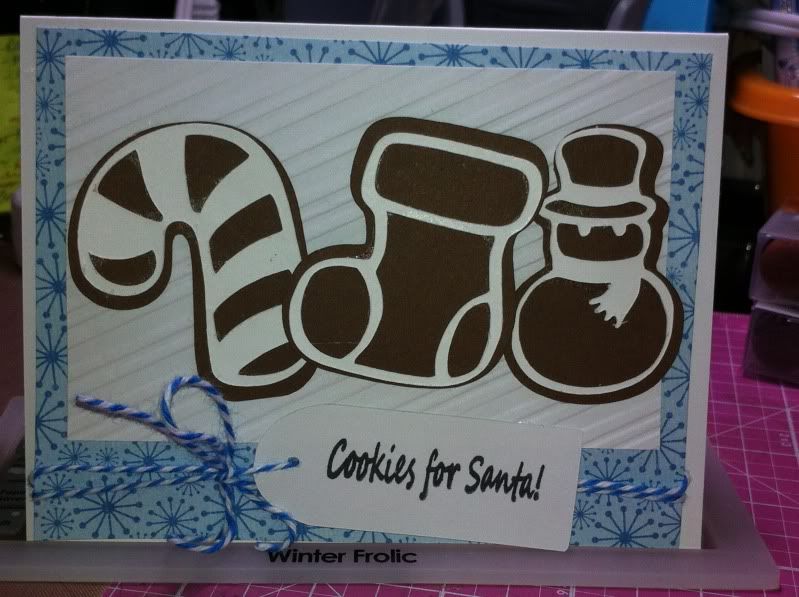 Inside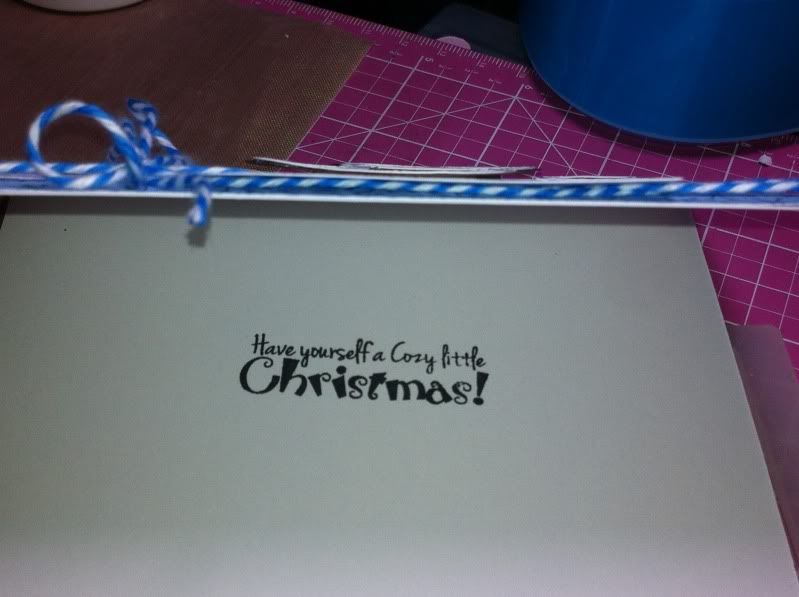 Another rendition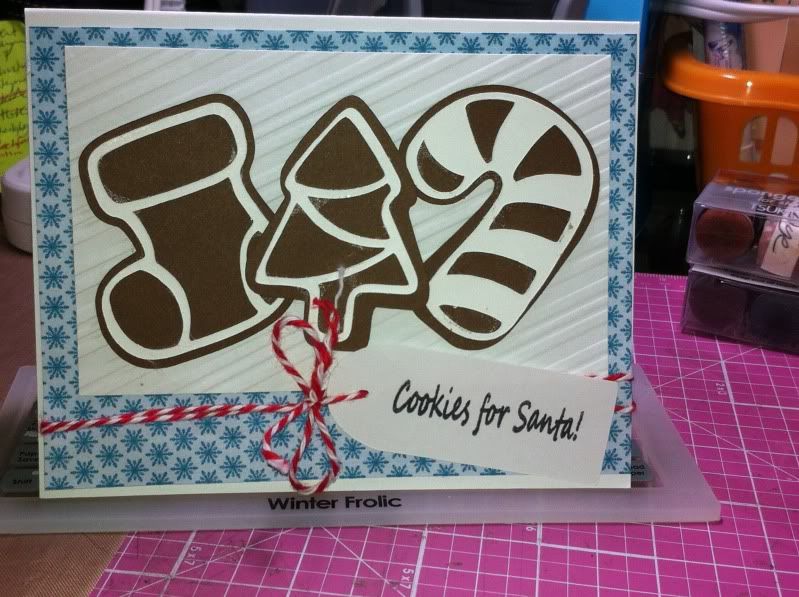 Supplies
:
Papertray ink cardstock
Gingerbread cartridge
DCWV Holiday Collection Paper Stack - 2009 (bought online at Joann's this year)
Scrappy Mom's Stamps - A Holiday to Remember
Cuttlebug folder - Candy Cane Stripes
twine
Hope you're having a wonder holiday season!