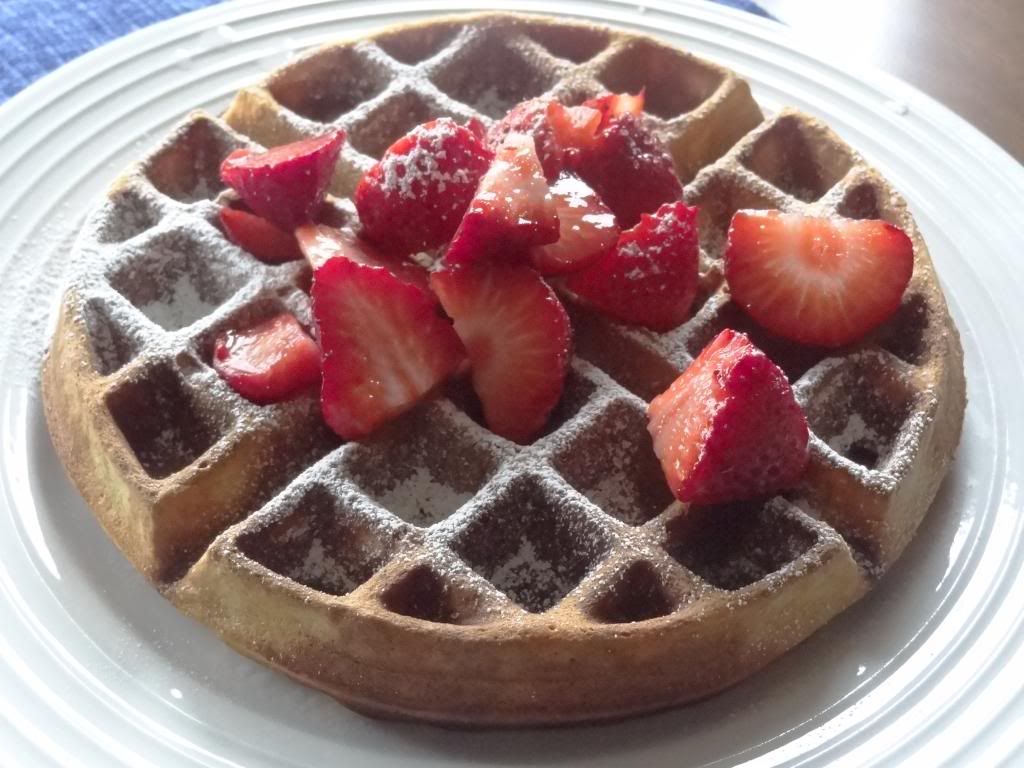 This bright and sunny morning called for some waffles. Though I intended to make buttermilk waffles as I had some leftover buttermilk to finish, this recipe from Martha Stewart was too simple to pass. I substituted white whole wheat flour for a healthier version and they turned out great! I also added a teaspoon of vanilla because that makes most breakfast items even better.
MS Simple Waffles
1 cup all-purpose flour (I used white whole wheat)
2 tablespoons sugar
1 teaspoon baking powder
1/4 teaspoon salt
1 cup milk
2 large eggs
4 tablespoons butter, melted
Preheat waffle iron.
In a large bowl, whisk together dry ingredients and set aside.
In a small bowl, whisk wet ingredients. Pour wet over dry ingredients and gently combine but do not overmix.
Pour into greased waffle maker and cook until golden brown.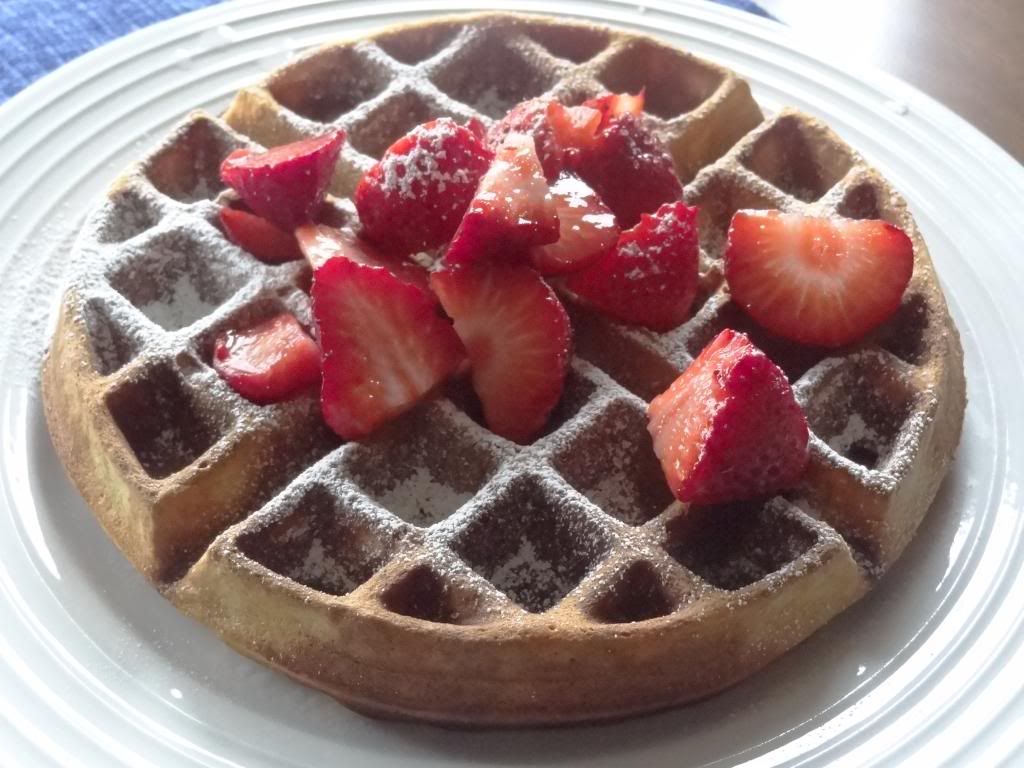 Makes 3-4 waffles.