This recipe reminds me of one of my grandmother's best recipes--her meaty spaghetti sauce. It seemed like it would take her all day to make with much chopping and many hours of watched simmering. This slowcooker recipe from
Betty Crocker
is much simpler and super tasty. (I was eating it with a spoon!) What's even better about it is that it can be made with ingredients I nearly always have on hand.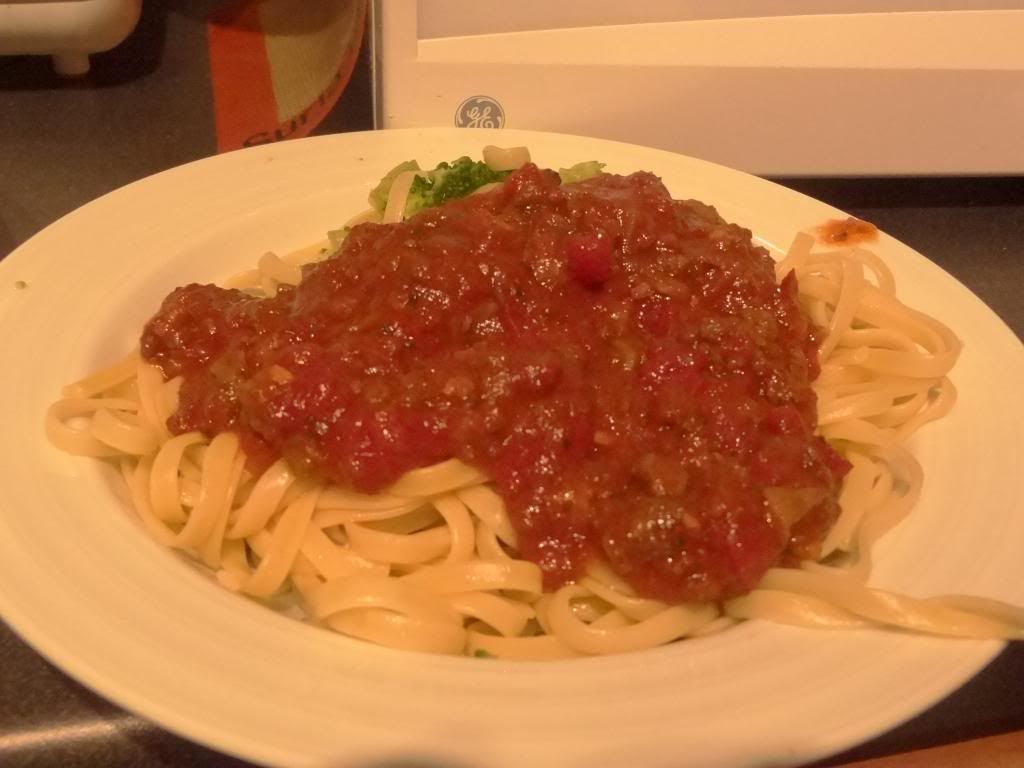 1 lb ground beef
2 large onions, chopped (about 2 cups)
2 cups sliced fresh mushrooms (8 oz)
3 cloves garlic, finely chopped
28 oz diced tomatoes, undrained
24 oz tomato sauce (original recipe called for 30 oz, but this made for a heartier sauce)
6 oz tomato paste (the cheap stuff in a can--use only a few TBS if using good tomato paste)
1 TBS dried basil
1 tsp dried oregano
2 TBS sugar*
1/2 tsp salt
1/2 tsp pepper
1/2 tsp crushed red pepper flakes
Olive oil
Saute meat, onions, mushrooms and garlic in a little olive over medium heat about 10 minutes, stirring occasionally, until meat is cooked through. Drain.
Add meat mixture and remaining ingredients. Cook on low for 8 to 9 hours.
To thicken sauce even more, vent lid during last hour of cooking.
*Note: Since I was using cheap canned tomato products and prefer a sweeter pasta sauce, I increased the sugar from 1 to 2 tablespoons. If you have nicer tomatoes, you may want to use less.
Makes about 6-8 cups of sauce.