Warning
: This recipe still needs some tweaking, but it is so tasty that I'm posting it despite its flaws.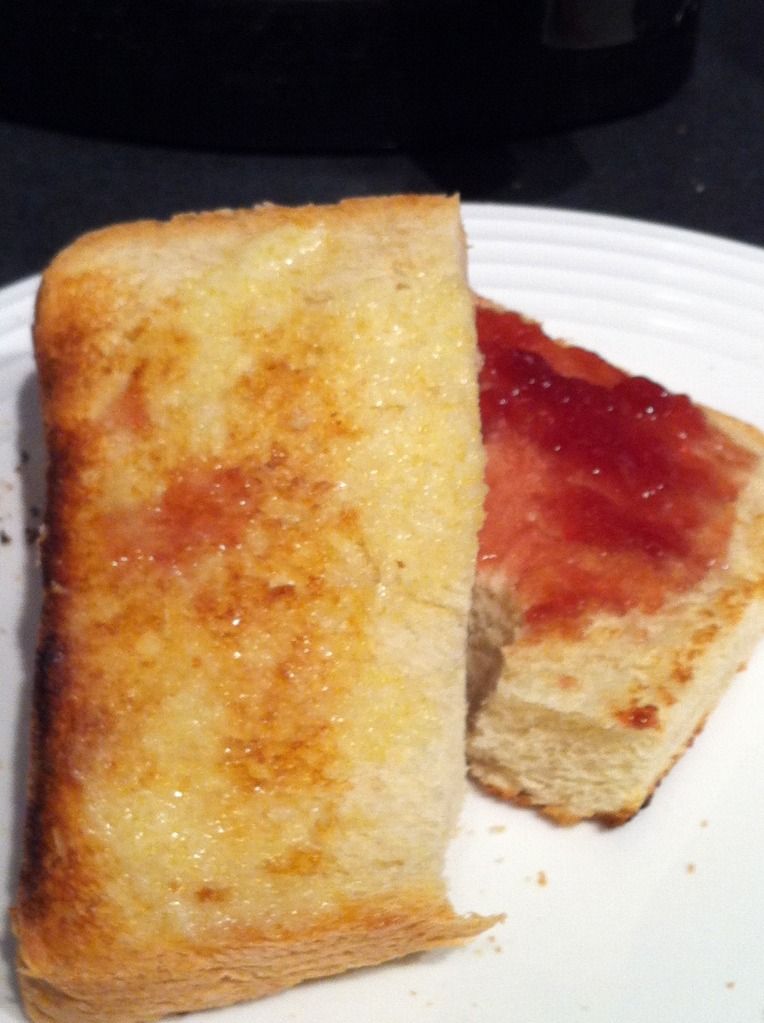 With the new baby and life in general, I've been more than a little behind on my blog reading. Let's just say that the Google Reader count of unread posts probably surpasses the GDP of many a developing nation and probably one or two industrialized ones. The other day, I stumbled across
this recipe
for French Bread at the
Naptime Chef
. It sounded super easy and we love French bread, so I
pinned
it immediately. (Check out my
Pinterest boards
.) I tried it Tuesday night and we had large slices with big bowls of my
hearty chicken noodle soup
. Soft and chewy with a nice crunch in the crust, it tasted fantastic fresh out of the machine and I'm still snacking on it nearly two days later.
On to the problem...
When I pinned the original recipe, I thought it a bit strange that the picture is oddly staged for a loaf of bread--neat little slices, sure, but they looked too trimmed. The Naptime Chef usually demonstrates a fair amount of photography expertise. Sure enough, there was an obvious reason that became apparent once the loaf began baking--it makes a HUGE loaf of bread! Way too big for my Zojirushi bread machine which accommodates a 2 pound loaf. The loaf rose all the way to the roof of my machine where it can't cook completely and makes a bit of a mess if you open the lid like I did during baking. Unfortunately, I'm not good with bread troubleshooting but according to my bread machine user manual, the problem could be too much flour, yeast, liquid or sugar. Helpful, right? My guess is that it's the yeast and the flour as most of my other recipes require only 1.5 tsp of yeast and 3 cups of flour. But, did I mention this bread is tasty? As such, I'm posting the recipe as written--for all i know, you might have a large enough bread machine or I measured incorrectly. (I'm thinking that next time I'll use the "dough" setting and then bake the bread in the oven, possibly in two loaves. If I'm successful, I'll be sure to post an update.)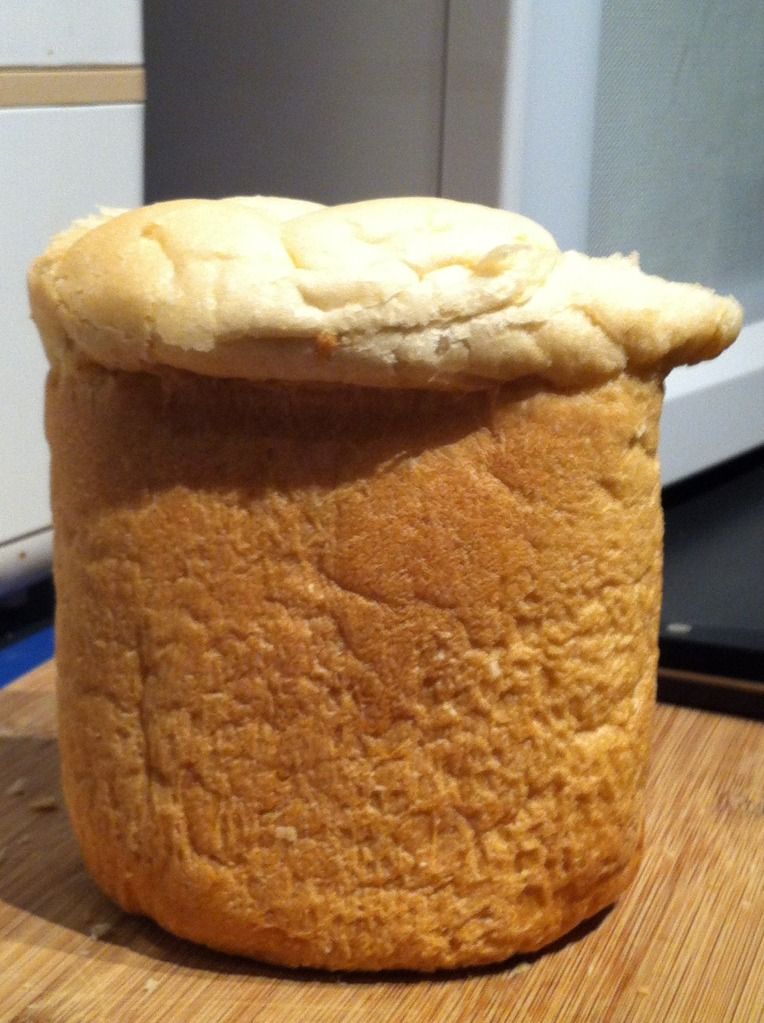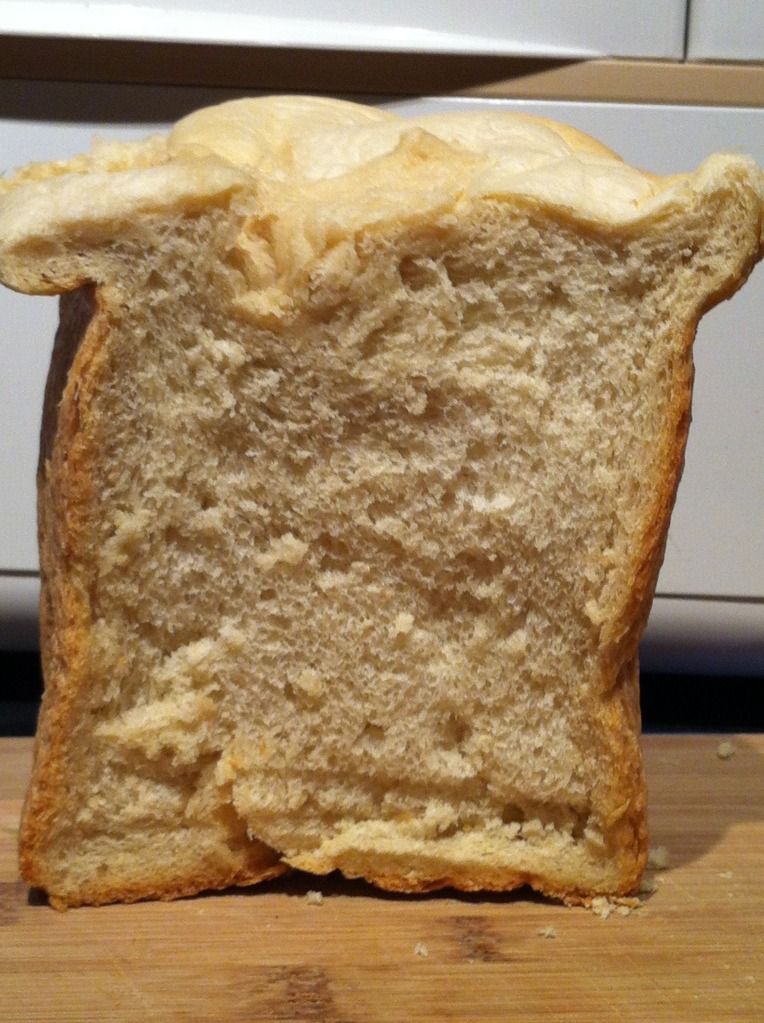 Bread Machine French Bread
1 1/3 cup warm water
1 ½ tablespoons olive oil
4 cups bread flour
1 ½ teaspoons salt
2 tablespoons sugar
2 teaspoons yeast
Combine ingredients in the order listed or as required by your bread machine. Set machine to a french bread setting if you have one. I used "Basic" with a medium crust.