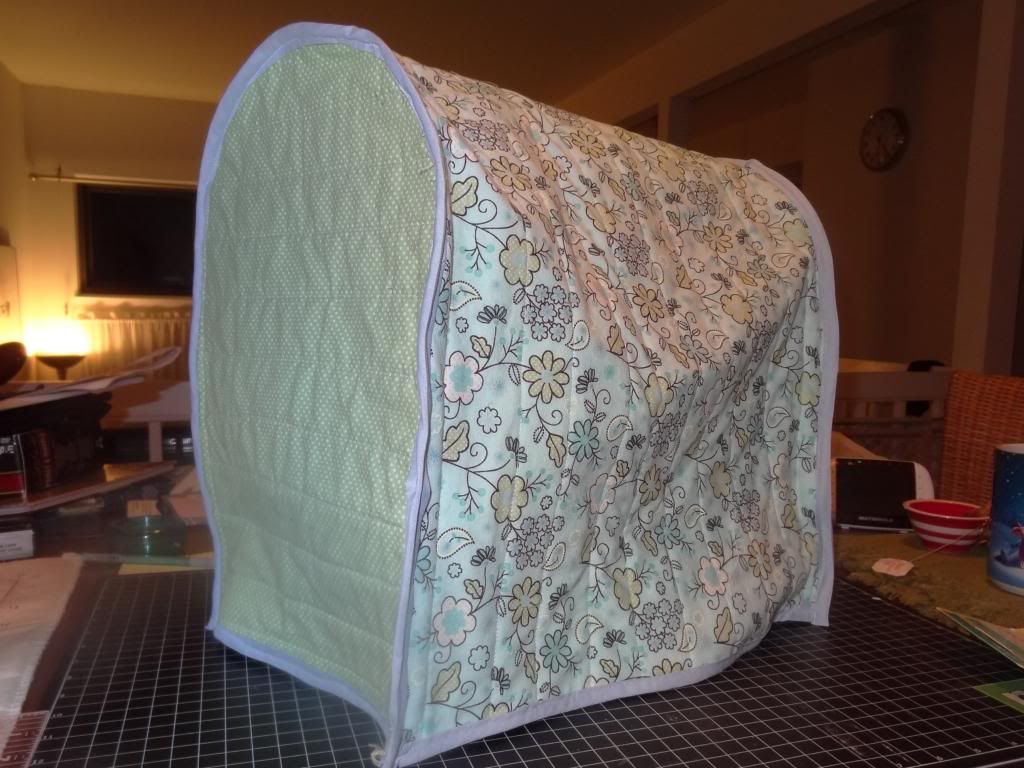 I prefer my appliances to be covered. There's nothing I hate more than discovering a fine, grimey film of dust on one my beautiful kitchen appliances when I want to use it. Most of my appliances currently have crochet covers made with cotton yarn. They're mostly cream with a few blocks of pink and brown. They work, but have zero structure and dull as can be. My current crafty personality is all about color and patterns so I couldn't wait to make a new cover.
Enter my new hobby: sewing! Okay, it's a not a new hobby. I've been fiddling on and off with a sewing machine since I was a kid, but with the birth of my son I've really gotten back into it. It might have something to do with the time investment for the return product--much less time is required than for crocheting and I can make large statement pieces unlike with paper-crafting. Over the past year I've made a set of soft blocks, a tag-style lovey, a sleeping bag, and a nap mat for my son, plus numerous throw pillow covers for around the house. Those projects mostly involved cutting squares or rectangles and didn't involve a pattern or much more than straight lines. With this project, not only did I venture into the world of curves but I also did a bit of quilting!
I followed this mini tutorial from a blog called Heart of Mary. She includes a simple pattern for the curved part, as well as detailed directions. For the most part, I'm very pleased with my result although the bias tape along the top edges was a huge pain as two quilted layers plus the bias tape was a bit much for my novice skills. From a distance it looks great, plus it's also reversible so if I truly hate the imperfections, I can always flip it. Since I plan on covering all my appliances and have a hoard of new fabric from a recent Joann shopping spree, no doubt my skills will improve.
Here are a few more shots of the finished cosy. My apologies for the messy work space in the background and poor lighting but I was anxious to get this posted and the new cover on my machine.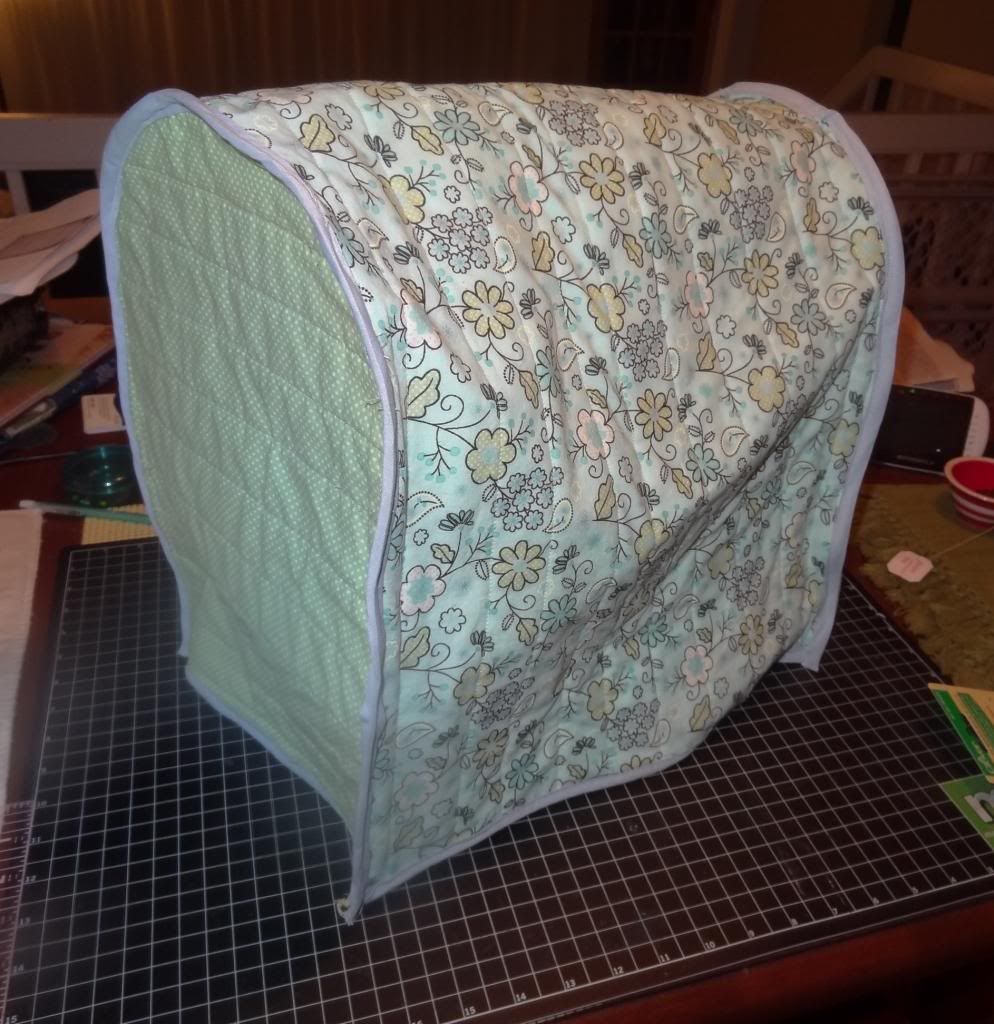 Next up will be my spring pillow covers, though I might get around to sharing the winter ones before I take them down. I also have holiday fabric ear-marked for the kitchen since I actually hoped to make this project in December but time got away from me. There's a possibility I'll make a holiday one before I work on covering the rest of the appliances. We'll see.
Have a great rest of the week!