I was on a burger kick last week week. I didn't really do much, just made cheeseburgers, sometimes with sauted onions. Thus, this post is on the oven-baked fries that I just threw together on a whim. Measurements are approximate, although the outcome was quite tasty. Next time, I would cut the potatoes a bit smaller and cook a few minutes longer for extra crispness but I was pleased with the result.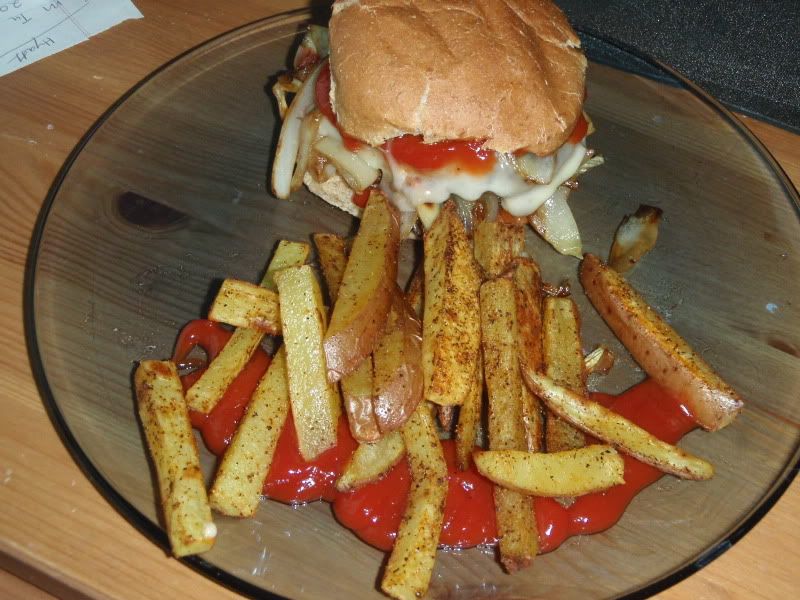 1 lb red potatoes, cut uniformly into shape of choice
1 tsp cumin
1 tsp salt
1 tsp pepper
1/2 tsp chili powder
1/2 tsp garlic powder
olive oil
Preheat oven to 450 degrees.
Combine spices together with a whisk in a small dish. Toss potatoes well.
On a baking sheet covered in foil or a silicon mat, drizzle a couple tablespoons of oil oil. Place potatoes on pan and toss to coat. Spread potatoes in a single layer.
Bake for 15-20 minutes until golden brown, flipping after about 12 minutes.