Here's the Christmas banner I made for my auntie on Christmas morning...yes, down to the wire, but better late than never. I hope she likes it. I used the following Cricut cartridges: Doodlecharms, Simple Charmed, Basic Cakes, Pooh Font.
Here's the whole banner. Sorry the lighting is so bad. I'm getting an Ottlite for Christmas, so hopefully that will help some.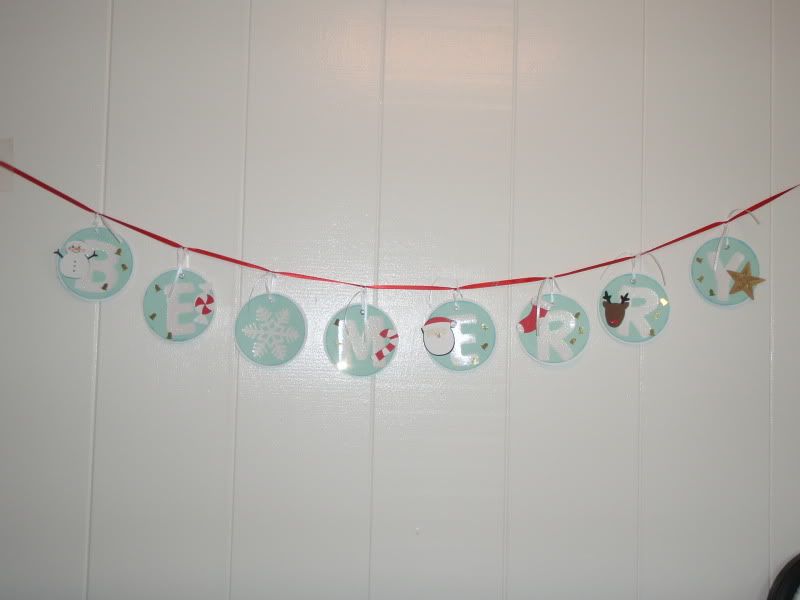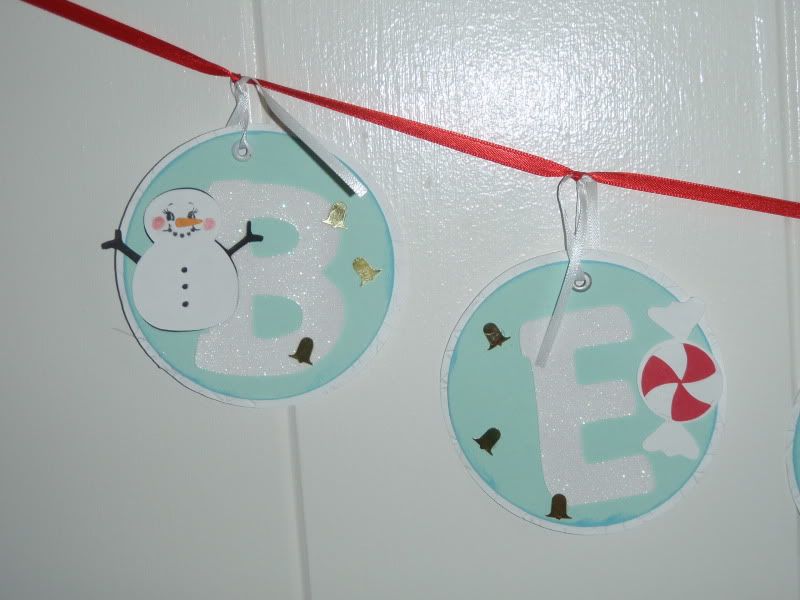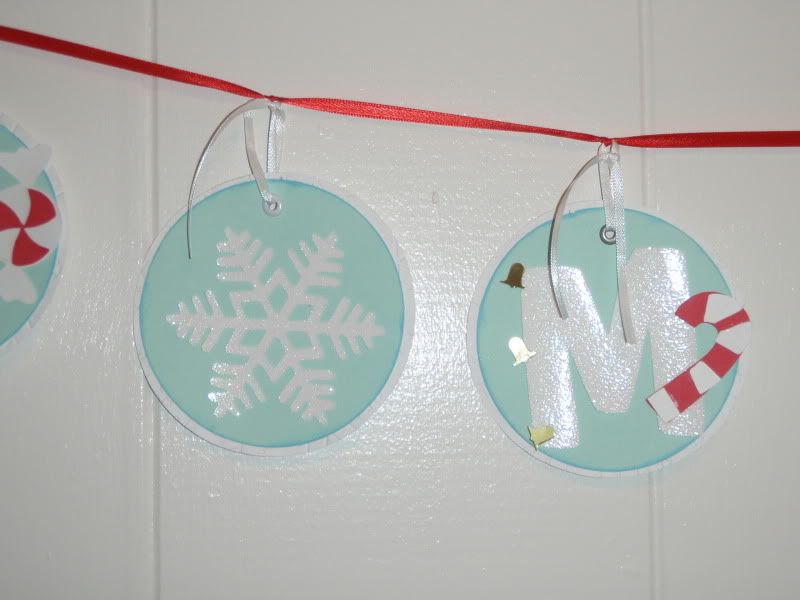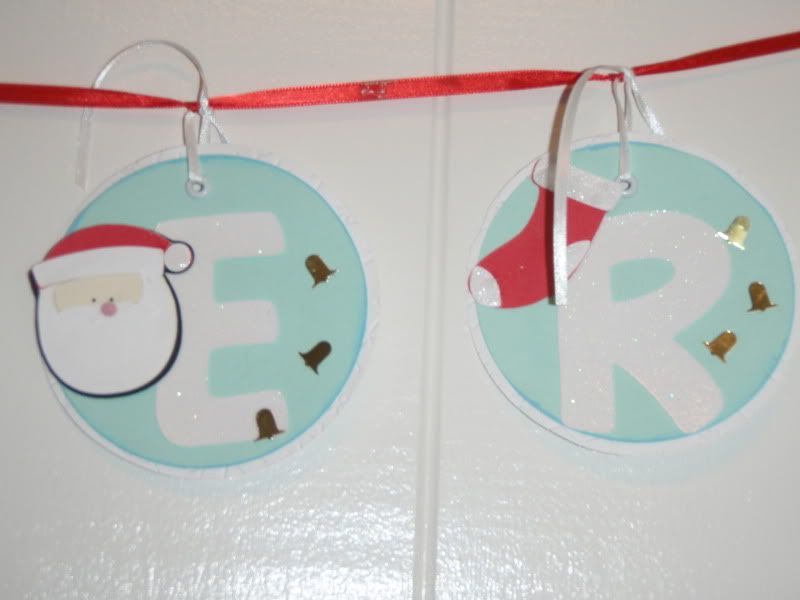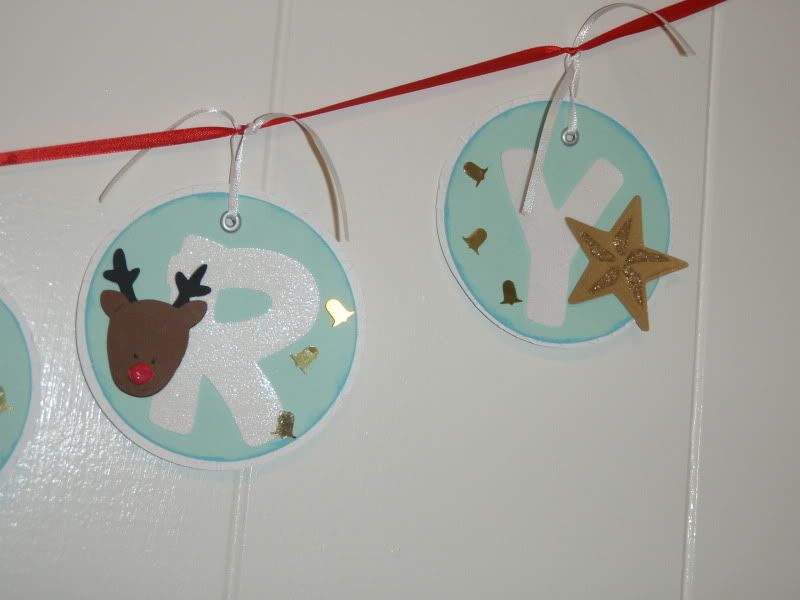 I hope everyone is having a wonder Christmas filled with family and friends.