Sorry for the lack of pictures. You can sort-of see the dish in a picture at the bottom of this post at the back-right of the table. This recipe has become my alternative to garlic mashed potatoes because my husband is not quite the fan of garlic that I am. It was inspired by
this William Sonoma recipe
, but I omitted 1/4 of butter. I especially love it because of the fried sage. The only trouble is the difficulty in preventing myself from eating all the sage before the mashed potatoes are done.
3 lbs potatoes (red and idaho)
1 stick butter
1/2 c fresh sage leaves (at least 20 leaves)
3/4 c milk
salt and pepper
Directions
Dice and boil the potatoes in salted water until tender. (Typically this involves bringing the potatoes to a boil, covered, in the salted water, then about 10 minutes more, but it may take more or less time depending on your potatoes.).
Melt the stick of butter in a medium skillet. Fry the sage leaves and remove from pan to a paper towel to drain. Continue cooking butter until browned, 1-2 more minutes.
Warm milk in a saucepan or microwave (do NOT boil).
Sprinkle potatoes with salt and pepper. Mash or rice potatoes, alternating milk and butter.
Sprinkle 1/2 - 3/4 of the fried sage leaves and mash them in. Adjust seasoning to taste. Garnish with remaining sage.
Serves 6-8.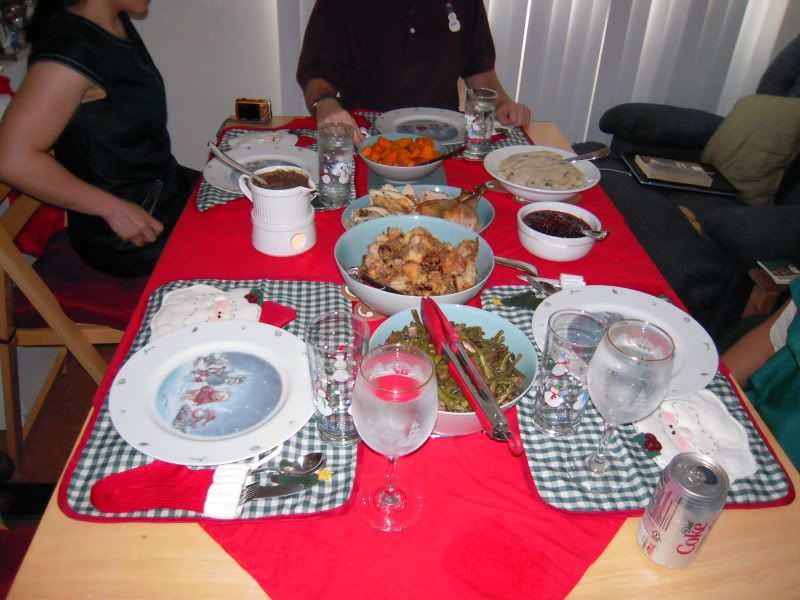 Xmas dinner, 2010