Happy 2011! I can't believe an entire year has gone by. A lot of changes for me this year, most of which occurred in the last couple months, so it's too soon to tell what the outcome will be, but suspect it will be fantastic.
About the cards. Much like my Christmas cards, this year I made multiples, rather than a bunch of different designs. I did not get a banner done, but maybe I'll get an early start for next year. I have a bunch of project ideas, some of which involve more cards. We'll just have to see what happens.
Here are the cards I made: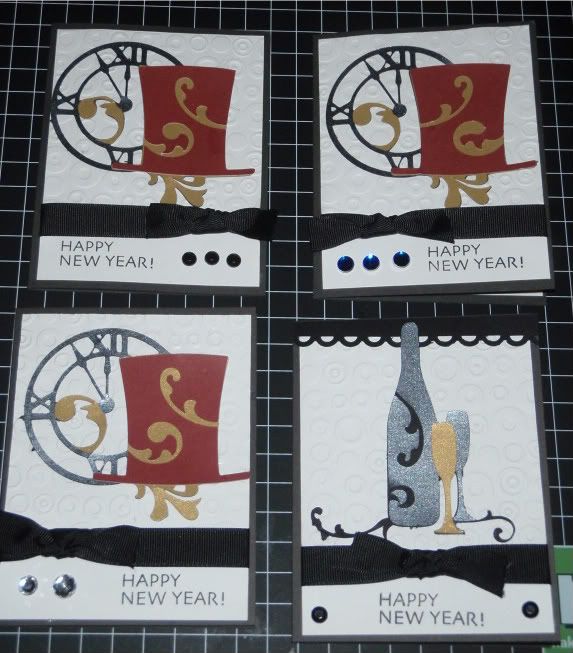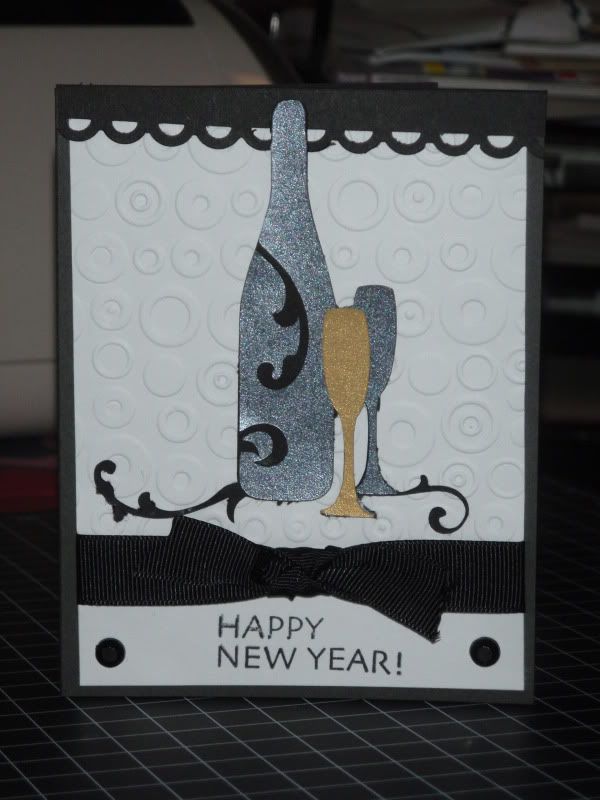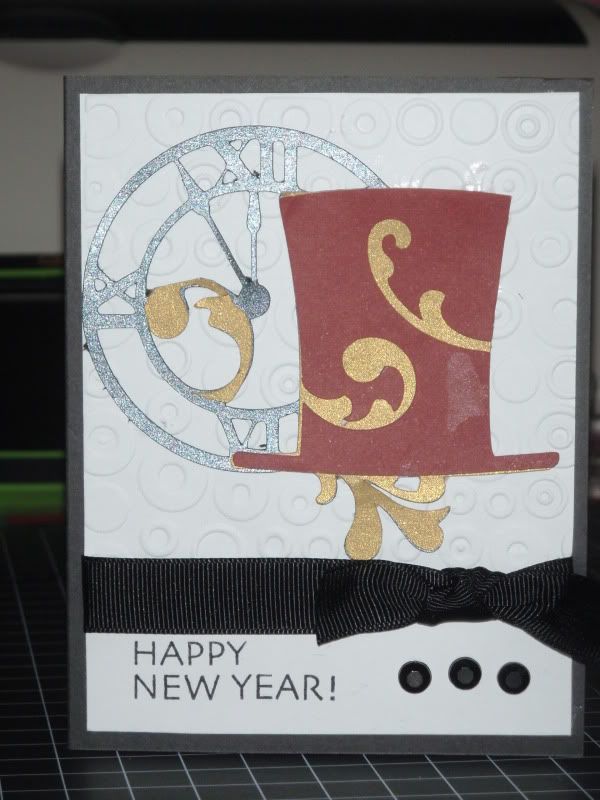 Materials Used:
Celebrate with Flourish
Papertrey Ink ribbon and cardstock
My Pink Stamper "Happiest Moments"
Seeing Spots Cuttlebug embossing folder
Apron Lace Fiskars Edge Punch
Bling from my stash