I've been on a dried plums kick lately. I really like the sweetness they add to dishes, plus you can pretend they have redeeming value as a source of fiber. I'm also always on the lookout for slow cooker recipes because it's nice to come home to a yummy-smelling house. Even though chicken often doesn't stand up well in a slow cooker, this dish did just fine, even after 10 hrs.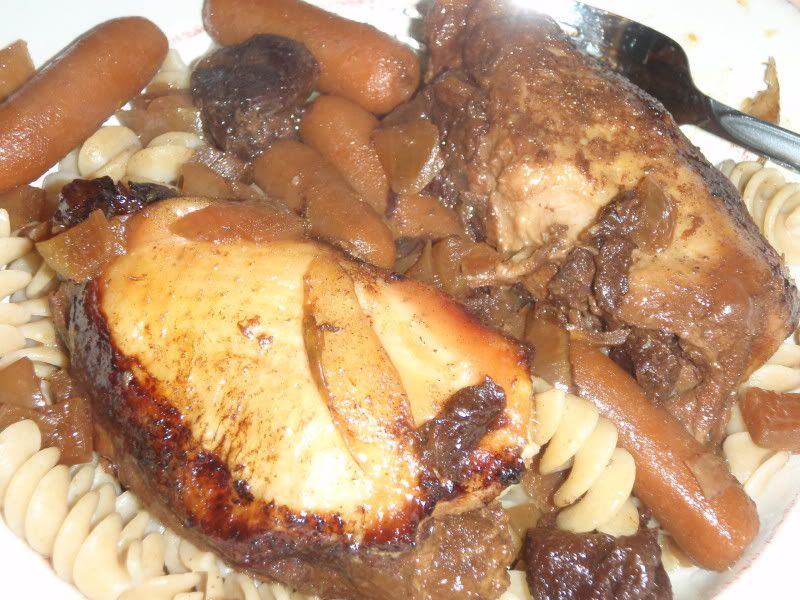 Ingredients
1 medium onion, coarsely chopped (1/2 cup)
8 oz. baby carrots
1/2 cup pitted dried plums
14 oz chicken broth
8 chicken thighs
1-1/4 tsp. curry powder
1/2 tsp. salt
1/2 tsp. cinnamon
Directions
1. In a 4- to 5-quart slow cooker combine onion and carrots. Add plums and broth. Top with chicken. In a small bowl combine curry powder, salt, and cinnamon. Sprinkle over chicken.
2. Cover and cook on low-heat setting for 8 to 10 hours.
3. Serve over pasta, rice or couscous.
4 servings