The pictures aren't terribly flattering, but these were fantastic! On an impulse, I searched Marthastewart.com for a
new buttermilk pancakes recipe
as I had some buttermilk to finish. I had never tried a pancakes or waffle recipe with brown sugar and I think that's what made all the difference. For the last couple pancakes, I mixed in some chocolate chips which are my husband's favorite. I don't recommend using a Circulon pan because you get those silly rings like a tree trunk, but taste is what counts.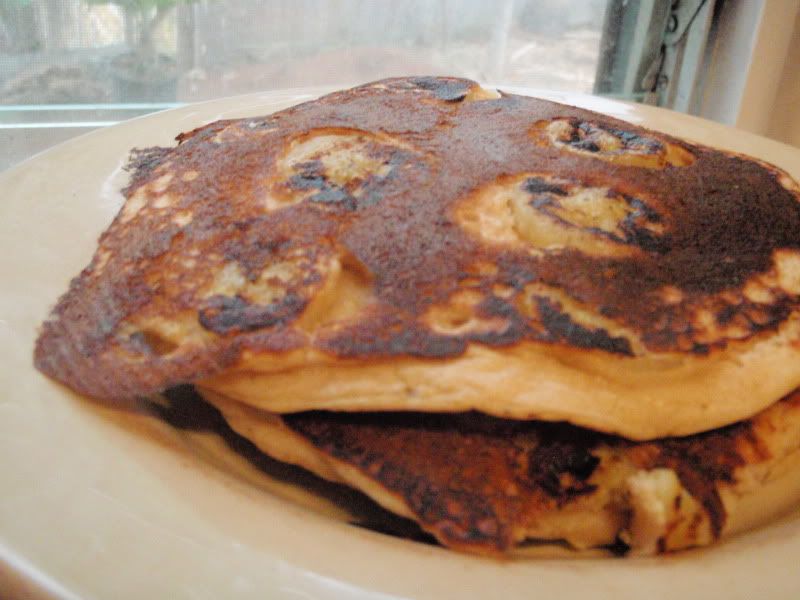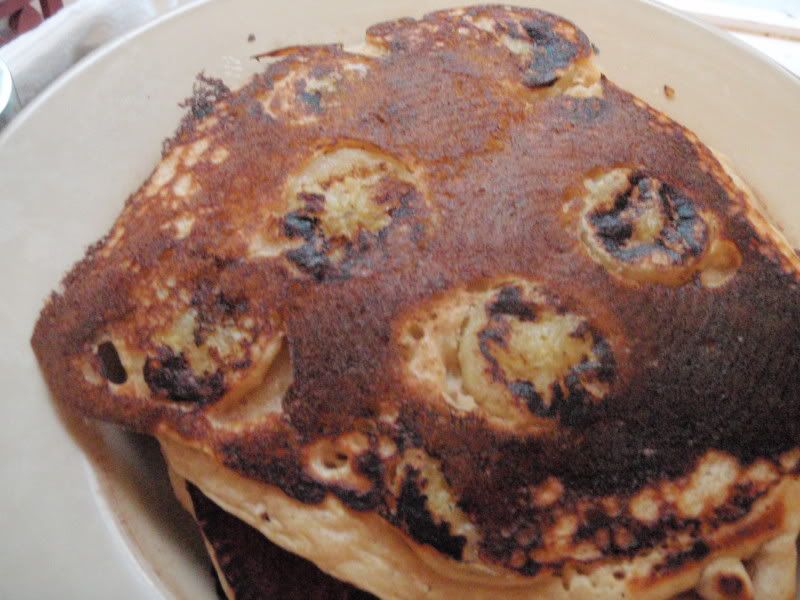 1.5 tbs butter
2 TBS vegetable oil
1 c and a splash of buttermilk (start with 1 c and thin if necessary)
1 egg
1/2 c all purpose flour
1/2 c whole wheat flour
2 tbs brown sugar
1/2 tsp baking powder
1/4 tsp baking soda
1/4 tsp salt
1 banana thinly sliced
handful of chocolate chips, if desired
Stir together flours, sugar, baking powder, baking soda, and salt in a medium bowl. In a separate bowl whisk together all liquids, including egg.
Pour batter onto preheated griddle or skillet. When bubbles begin to form, sprinkle bananas. Flip and finish cooking.
Serves 2