I admit it. I'm addicted to commercial pancake syrups like Log Cabin, Aunt Jemima, etc. Actually, I recently found a small brand sugar free one that I really like but don't remember the name. 100% maple syrup is fine for baking, but it just doesn't have the right flavor or texture as a sugar/corn syrup/chemical blend. While visiting my auntie, I had the urge to make french toast. However, as a bit of a food purist, she only had real maple syrup which wouldn't work for me. Thus, I set about to find a recipe to concoct my own pancake syrup. I modified
this recipe
from About.com, mainly to reduce the quantity (since the syrup was just for me) and use real maple syrup as flavoring rather than an extract.
It tasted fantastic! Though it was a little thin, which is the principal complaint from the comments of the original recipe. However, it was rather perfect for the thick slices of french toast that I had only soaked in the egg mixture for a few minutes instead than overnight. I'm thinking that I might experiment with less water or possibly corn syrup next time in efforts to get the right consistency. Not sure how long it will keep in the refrigerator, but probably at least a couple of weeks.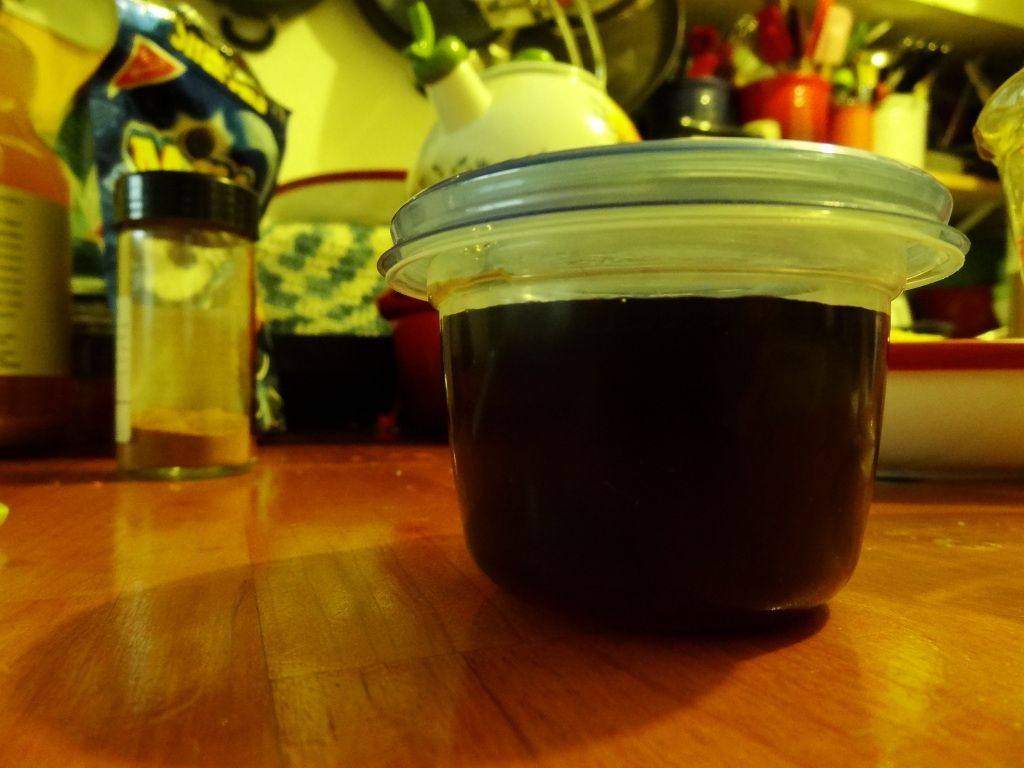 Homemade Pancake Syrup
3 Tbs granulated sugar
7 Tbs brown sugar
1/2 c (or a little less) water
1 Tbs 100% maple syrup
pinch of salt, if desired
Dissolve sugars in water over medium-high heat. Bring to a boil and reduce to 1/2 c. Finish with maple syrup and let cool to room temperature.
Makes about 1/2 c.