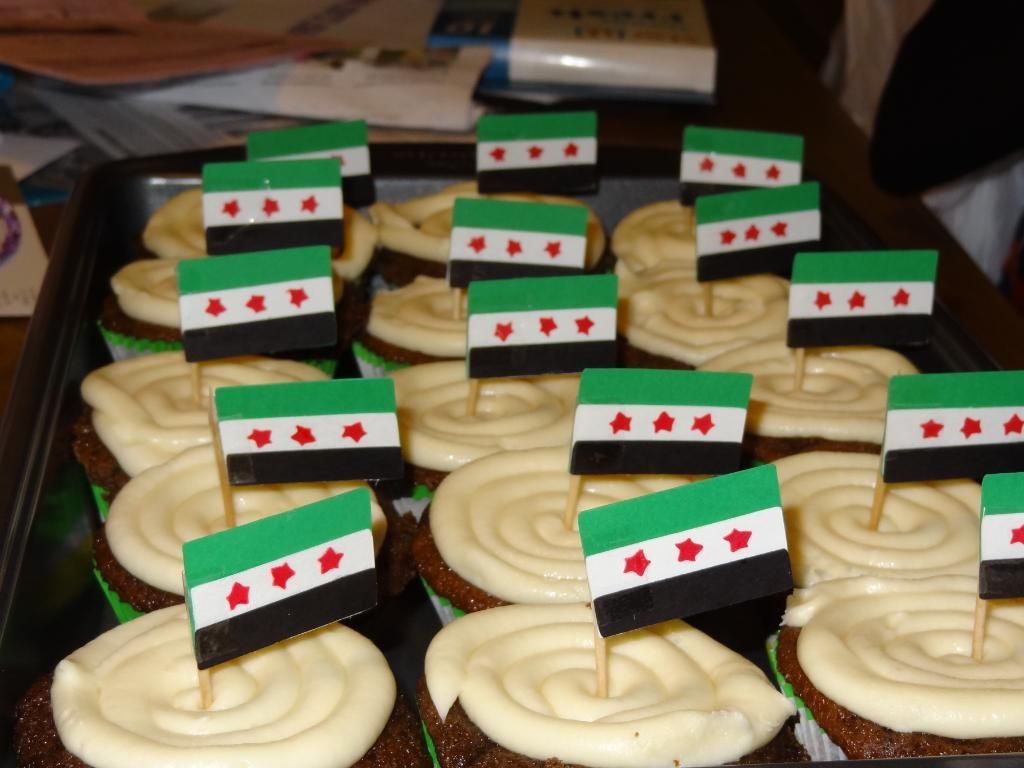 Happy birthday, Justin! As my husband's birthday approached, rather than baking a cake, I planned to send cupcakes to work with him. That provided me with an excuse to bake but not have an entire cake to eat by ourselves. Granted, since baking these yesterday afternoon, I've had at least three, but oh well. Anyway, when I mentioned this to my husband, he requested I make Free Syrian Army Cupcakes!
What?!!!
A little background is in order. My husband is a intell analyst with the U.S. Marines. Currently, his country assignment is Syria. As you likely know, more than a year after the beginning of the Arab Spring, the Syrian people are still struggling to realize their goals. The Free Syrian Army flag (aka rebel flag) is Syria's flag from 1932. As I understand it, the lifespan of this flag included Syria's gaining of independence from France.
My husband suggested that I draw the flags out of icing. However, I wanted to make at least a dozen cupcakes and drawing 36 itty bitty stars did not sound like fun. Plus I had no idea where to get black food dye (yes, I know I could make it, but the proportions thereof are easier said than done). Thus, I turned to my trusty Cricut machine.
Here's a closeup: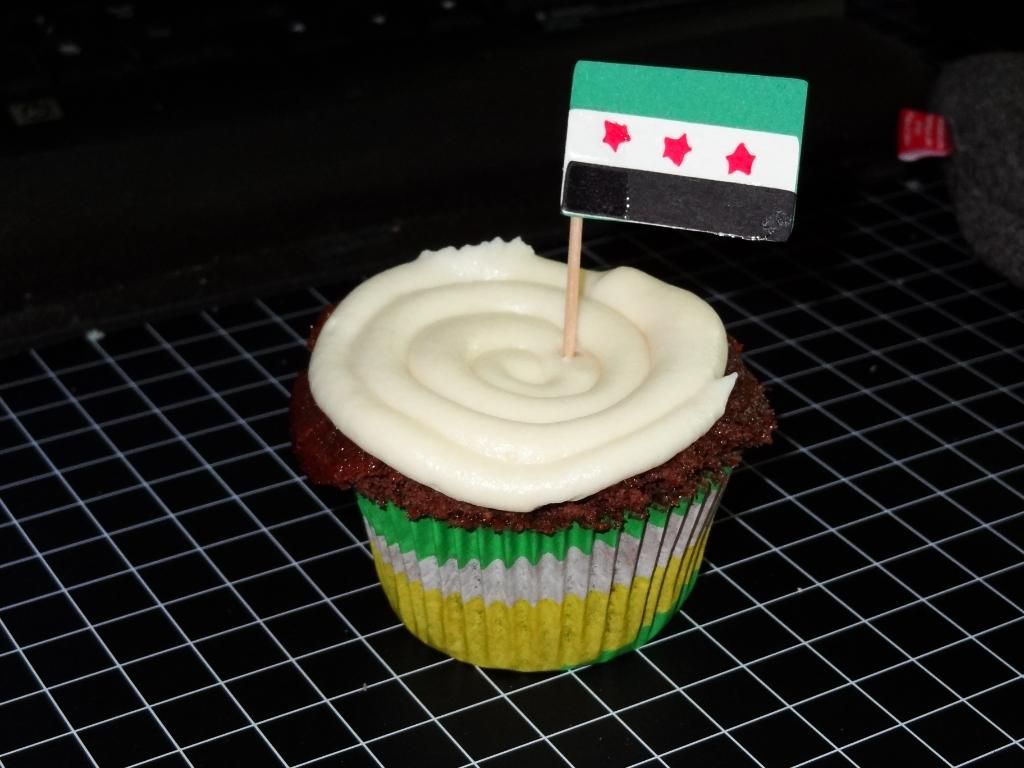 I used
this cupcake recipe
from New Year's. Though the cupcakes are tasty and light, there's something funky about the recipe as the cupcakes do not rise to a nice rounded shape. I even took care not to overfill the cupcake holders, filling them only 2/3rds full. Still they turned out flat. Either way, they were a hit at work and my husband was happy, which is all that counts.
Once again, HAPPY BIRTHDAY JUSTIN!!!