Happy Friday! Although it's supposed to be a bright, beautiful, and warm weekend, today's posts will be comfort food in case it isn't quite as toasty where you are--Chili and cornbread muffins. Here's the cornbread recipe which is from Bon Apetit, November 2009. The chili recipe will post later today.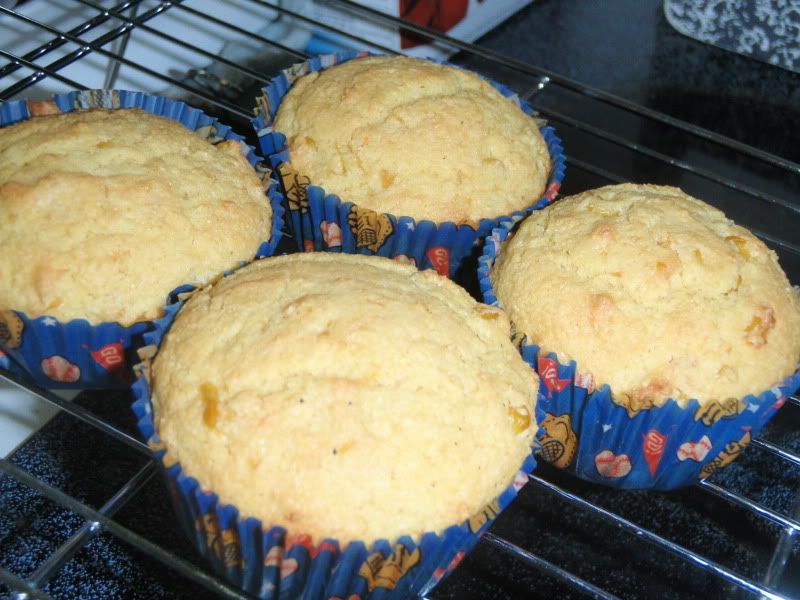 Ingredients
1 c cornmeal
1/2 c all-purpose flour
3 Tbs sugar
2 tsp baking powder
1/2 tsp salt
3/4 c creamed corn (this is sweet, so you could omit the sugar)
1/4 c butter, melted
1 egg
Directions
Preheat oven to 400 degrees. Whisk dry ingredients together. Place egg in a well in the center and beat slightly. Combine dry with butter and creamed corn until well-mixed. The mix will be thick. Pour into 9 regular muffin cups or an 8" square pan that has been sprayed with cooking spray. Bake for 20-25 minutes until cooked through.
Makes about 9 muffins or slices