This summer I've been on an
ice cream
kick. It quickly expanded to popsicles! This recipe is from
Our Best Bites
. They're a little icy, but quite yummy. Over the weekend I tried them with raspberries and chocolate pudding. The raspberries were a bit too tart, but the chocolate pudding was quite good.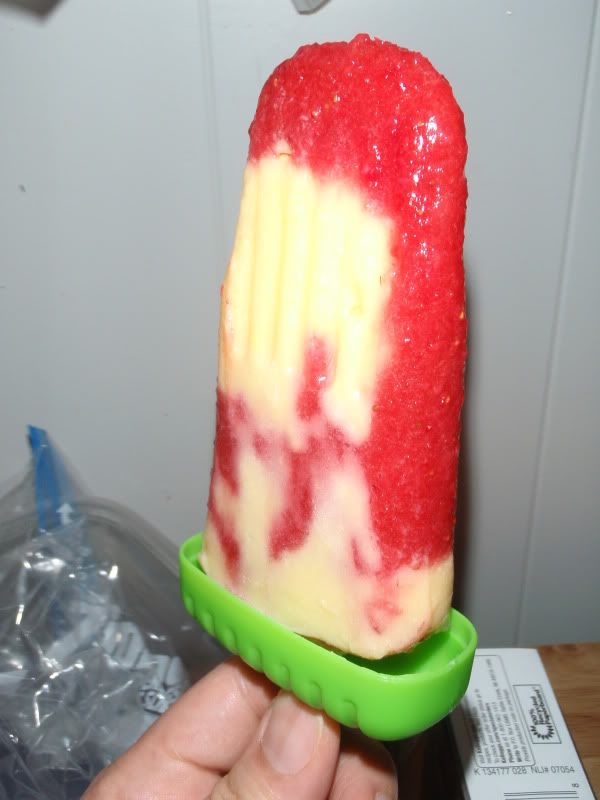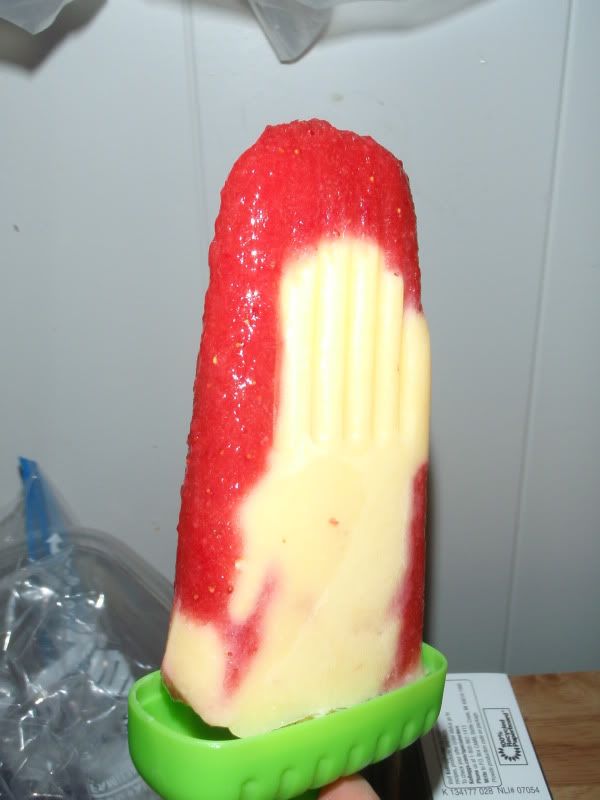 1 small box instant vanilla pudding (I used fat free)
1 C skim milk
6 oz vanilla yogurt (fat free)
2 c strawberries, roughly chopped
2-3 T sugar
1. In a blender or food processor, pulse strawberries with 2 tbs of sugar. Taste and add more sugar, if desired.
2. In a small bowl, whisk together pudding mix, milk, and yogurt.
3. In pudding molds, layer strawberries and pudding. Swirl with a spoon, if desired.
4. Freeze overnight.
Makes 6 large popsicles or 8 smaller ones.