I've been wanting to make a buttermilk bread ever since Sandra posted
her regular sandwich bread recipe
on her blog,
Full Bellies, Happy Kids
, this past summer. I often buy buttermilk but only use a cup or so at a time so it goes bad. Being able to use it up in bread would be great. Though her bread looks gorgeous, I haven't tried her recipe as it is made by hand. I could convert her recipe for the bread machine, but I just haven't gotten around to it. Thus, when I stumbled across
this recipe from SnoWhite @ Finding Joy in My Kitchen
, I had to try it.
I love this bread! It's positively marvelous. Whether its the buttermilk or the milk powder or a combination of the two, this bread is soft and fluffy just like the store-bought white sandwich bread I remember eating as a kid.
I followed SnoWhite's recipe except that I reduced the yeast to 2 tsp so I could bake the bread all the way through in my bread machine, rather than in the oven. I'm not certain this step was necessary, but the bread did not over-rise and came out beautifully! I have a little buttermilk left so I just might have to make a second loaf this week.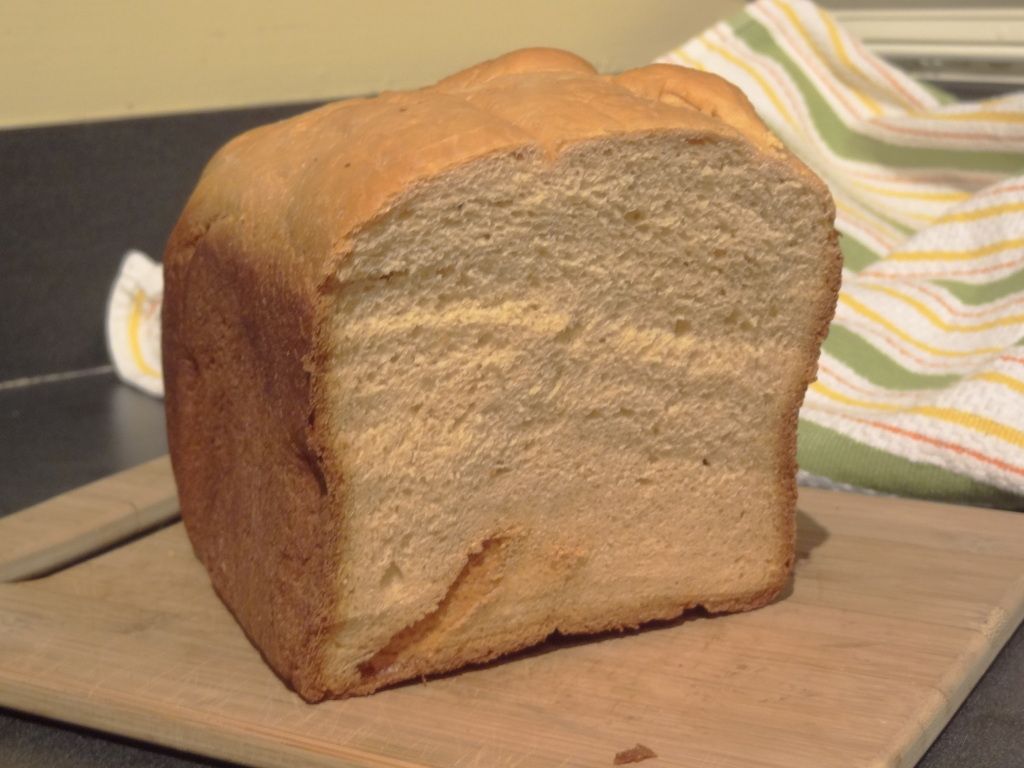 Wheat Buttermilk Bread
1 1/4 C buttermilk (or 1 1/4 c water if subbing buttermilk powder)
1 1/2 tsp. salt
1/4 C honey
1 T butter
1/4 C dry milk (increase to 1/2 c if using King Arthur's buttermilk powder)
1 1/2 C bread flour
1 1/2 C whole wheat flour (I use white whole wheat)
2 1/4 tsp. yeast
Add ingredients to your bread machine in the order recommended for your machine. Set to "white" and "medium crust."