I'd been looking for a good oatmeal pancake recipe for quite some time. Earlier attempts such as
this one
or
this one
were good, but not quite right. This one from
Martha Stewart
is both tasty and has the consistency I was looking for--hearty enough that you know you're eating oatmeal. Although this recipe is a bit labor intensive for regular pancakes, in my opinion it's more than worth it. I served these with a super simple apple compote which I made by sauteing a large diced apple in a small amount of butter until softened, then sprinkled with a little bit of brown sugar and cinnamon.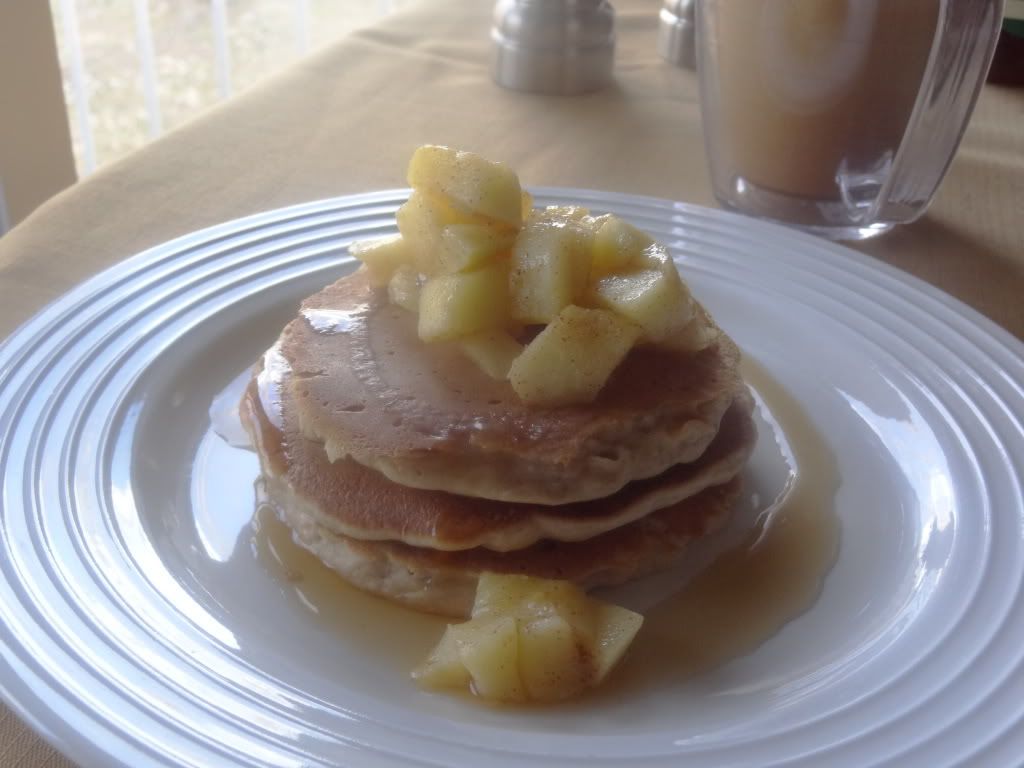 Martha Stewart Cinnamon-Oat Pancakes
2 cups all-purpose flour
1/4 cup packed brown sugar
1 tablespoon baking powder
1 teaspoon salt
1/2 teaspoon ground cinnamon
2 cups old-fashioned rolled oats
2 cups milk
2 eggs
1/4 cup vegetable oil or apple sauce
In a food processor, combine flour, sugar, baking powder, salt, cinnamon, and 1 cup oats and pulse a few times to coarsely grind oats.
In a large bowl, whisk together milk, eggs, and oil or apple sauce. Stir in dry ingredients and 1 cup oats and whisk just until moistened.
Heat skillet or griddle over medium. Lightly oil. Cook 1-2 minutes until a few bubbles have burst. Flip and cook until browned, 1 to 2 minutes more. Repeat with more oil and batter.
Serves 4-6