Here's another update on my plants. Everyone's still alive, but I do worry that battles are being waged beneath the surface of the soil that I can't see or defend.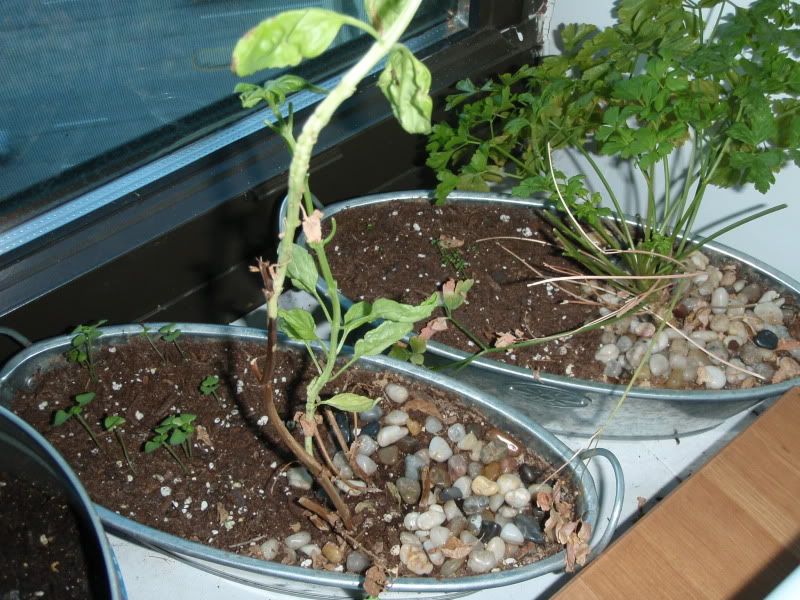 Yesterday, I made basil and parsley pesto, which cleaned out my basil plant and did some necessary trimming to my italian parsley plant.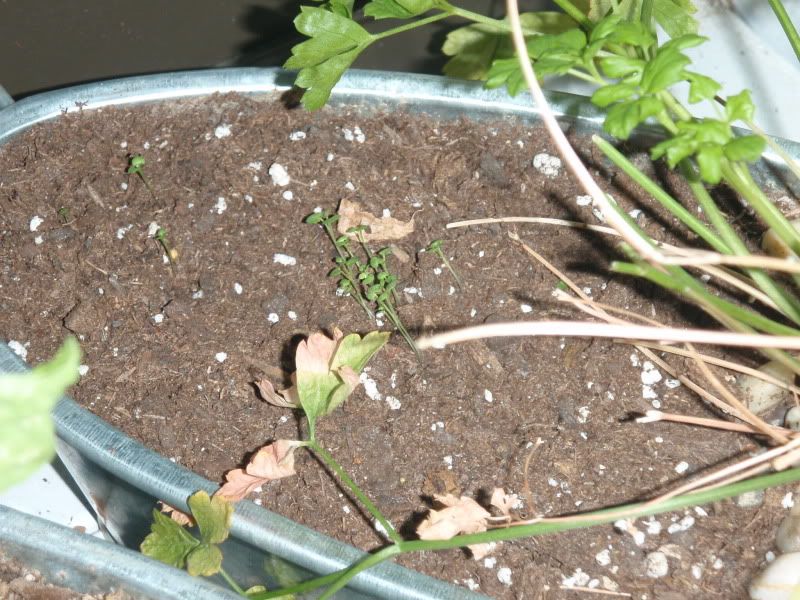 Closeup of the thyme, which you can see is growing at a snail's pace.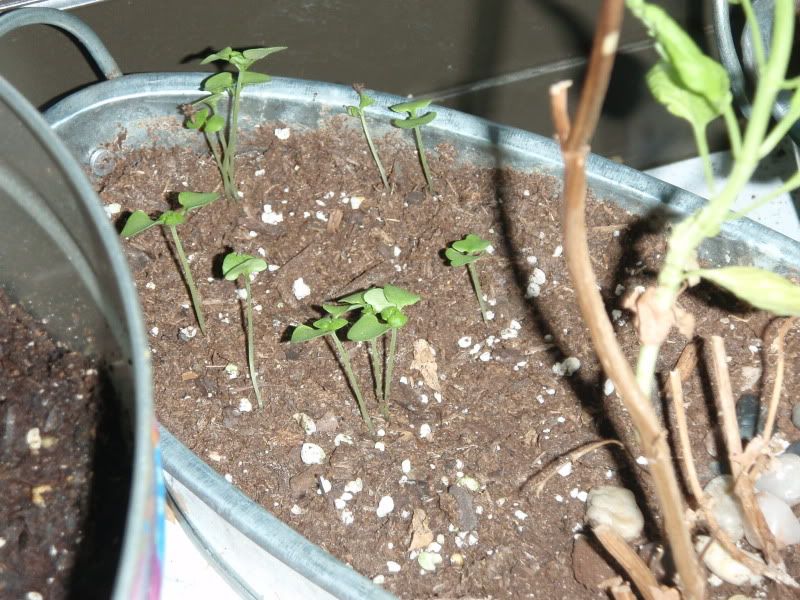 Basil planted from seeds is about an inch to an inch and a half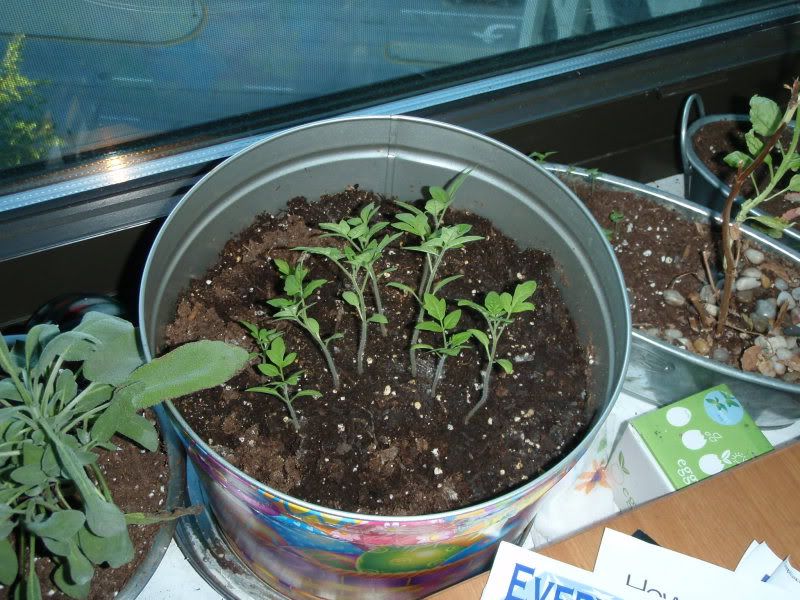 Tomatoes appear to be getting stronger.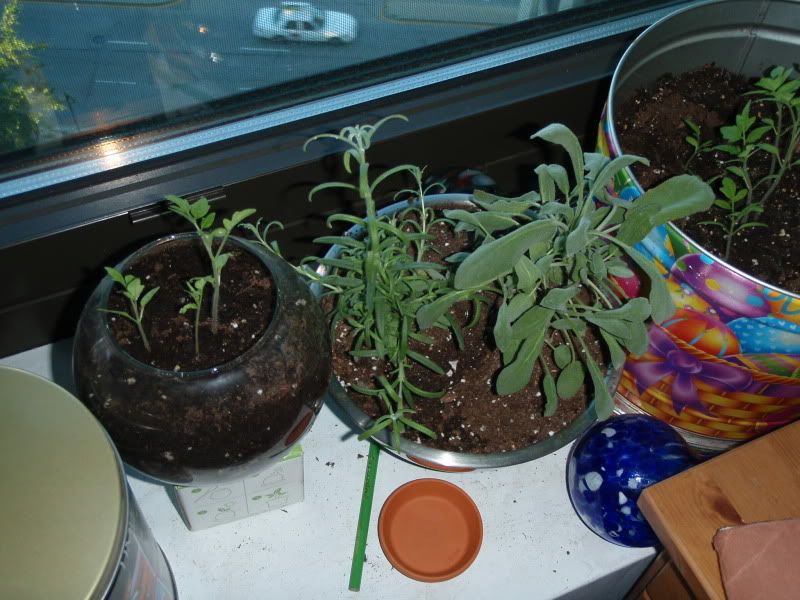 I even transplanted three little tomato sprouts to another container last weekend. Next to, the rosemary and sage are still alive, although I specially worry that they will not have enough space.