A friend taught me this recipe in law school when I was just getting into cooking. It's definitely a recipe from our parents' generation, but might be appropriate for these leaner times. It whips up quickly in about 30 minutes.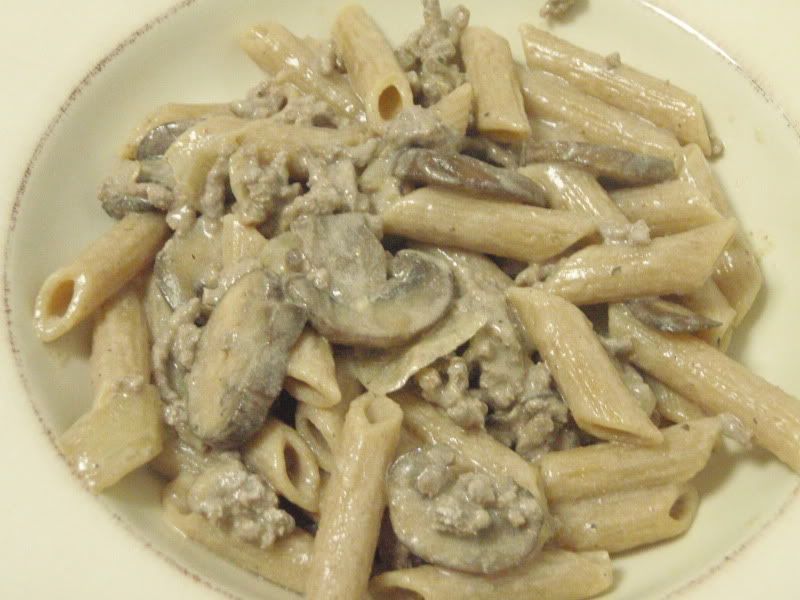 1 lb ground beef (85/15)
1 lb sliced mushrooms (button or baby bellas)
2 c chopped onions (yellow or sweet)
2 cloves garlic, minced
1-2 tsp Worcestershire sauce
1 tsp salt
1/2 tsp pepper
1/2 tsp garlic powder
12 oz sour cream
1 lb whole wheat pasta.
Put 4 quarts of water on to boil.
Brown ground beef in olive oil with a little salt and pepper. Drain beef and set aside.
Add a little more olive oil to the pan, saute chopped onions and mushrooms until onions have softened and mushrooms have browned. Add garlic and cook for another minute. Sprinkle with salt and pepper.
Add pasta to boiling water and cook for 10 minutes or according to the package directions for al dents.
Return beef to pan, sprinkle with garlic powder. Turn heat to medium and stir in sour cream and Worcestershire. Once sour cream has melted, reduce heat to low and simmer until pasta is done.
Drain pasta and combine meat sauce mixture. Adjust salt and pepper, as needed.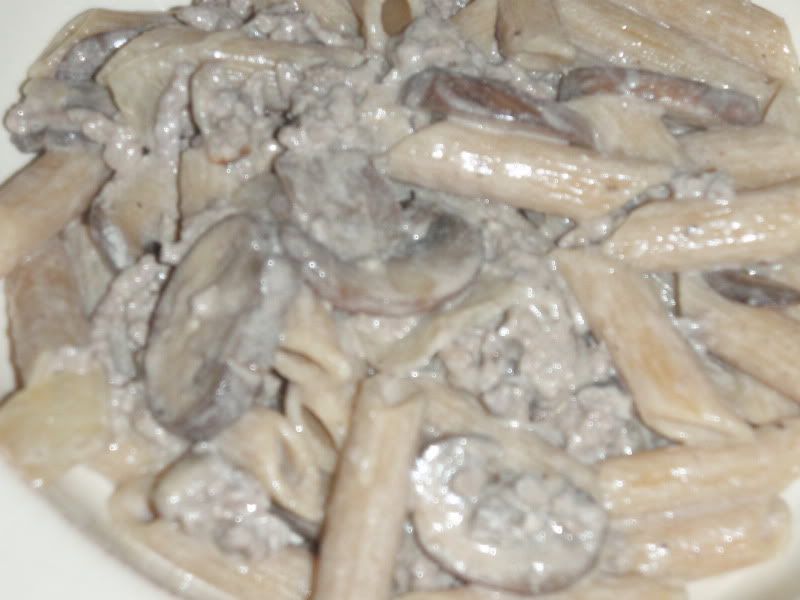 Serves 6-8.