This is an adaptation of an older recipe which I threw together from memory.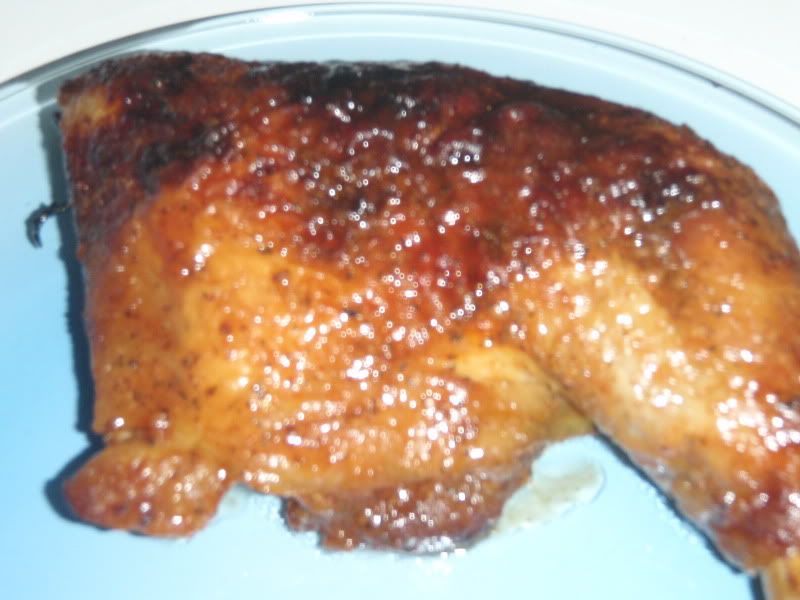 1-2 lbs chicken pieces
1/4 c honey
1/4 c dijon mustard
1 tsp basil
1 tsp parika
1/2 tsp each salt and pepper
Preheat oven to 400 degrees.
Mix all ingredients except chicken. Place chicken skin-side down, and pour half of mixture over chicken. Bake, covered for 45 minutes.
Flip chicken and brush with remaining sauce. Bake uncovered for 30-45 minutes or until done.