Happy Saturday everyone! Today's my birthday, but for the first time I'd much rather be crafting instead of baking. Don't get me wrong, I still love baking and cooking, but I really want to work on some projects this weekend. Thus, no special birthday cake this year. However, for your viewing enjoyment, below are a number of "special" cakes (and cupcakes) I've made in the past few years. None are really traditional birthday cakes, so to speak, but they were all quite yummy. For all but the first cake, click on the title of each cake to go to the recipe. Have a marvelous Saturday!
1.
Super Chocolate Layer Cake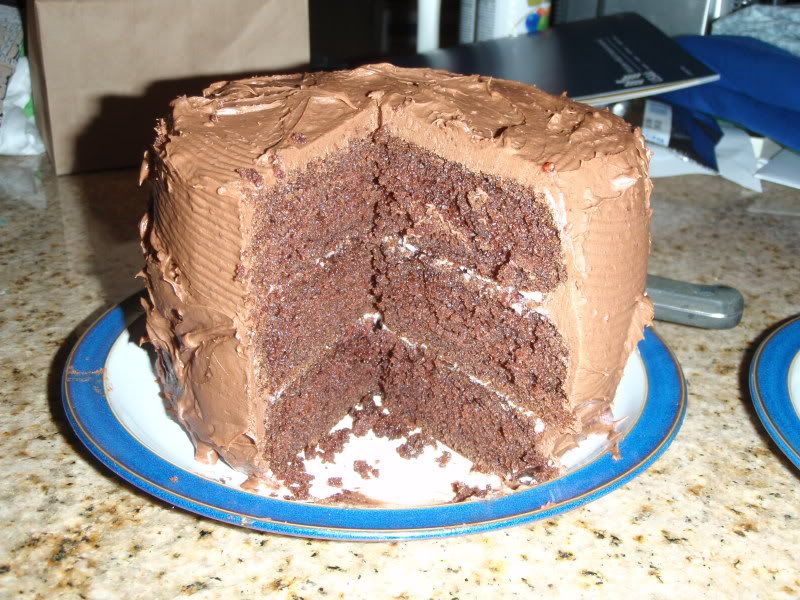 This is the birthday cake I made for my 30th birthday. It was before I was blogging particularly avidly, so the recipe was never posted. However, it was a lovely cake, super chocolately as you can see. If I ever dig up the recipe again, I'll be sure to share it.
2.
Red Velvet Chocolate Layer Cake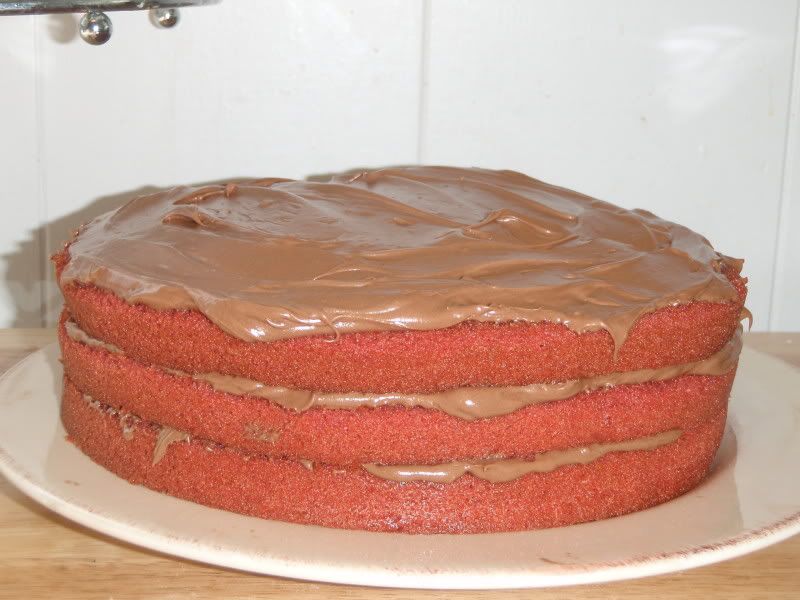 I made this cake quite recently just on a whim. It is a bit more pink than red but sweet!
3. Strawberry Layer Cake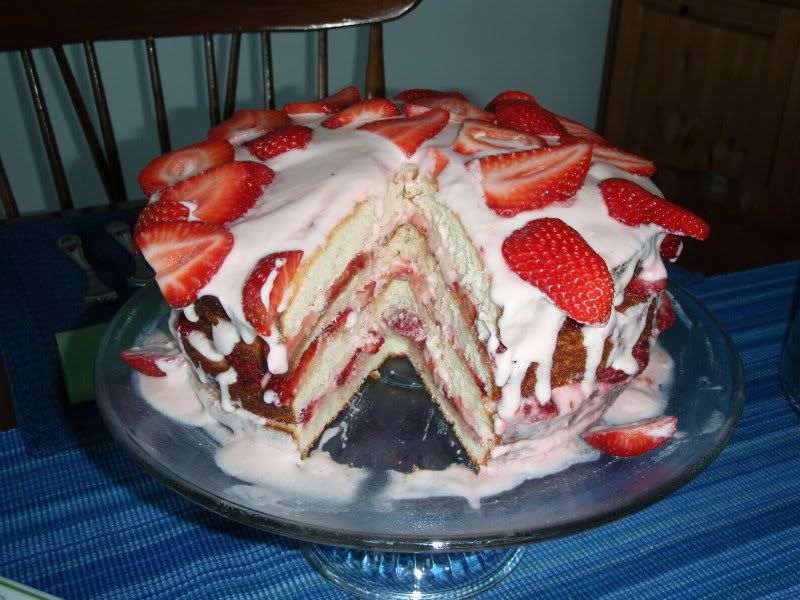 An awesome summer cake, even though the icing didn't quite stand up to all the strawberries I piled on it.
4. Cherry Upside Down Cake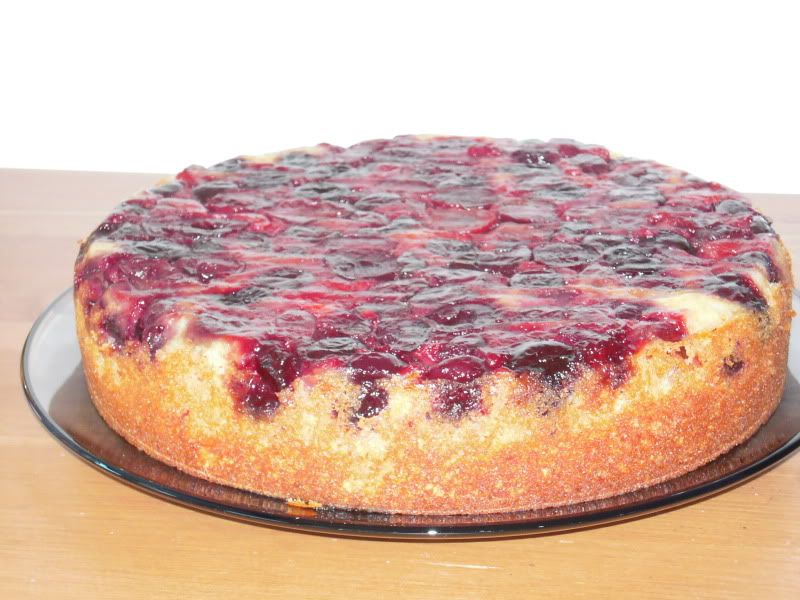 5. Chocolate Cherry Log Cake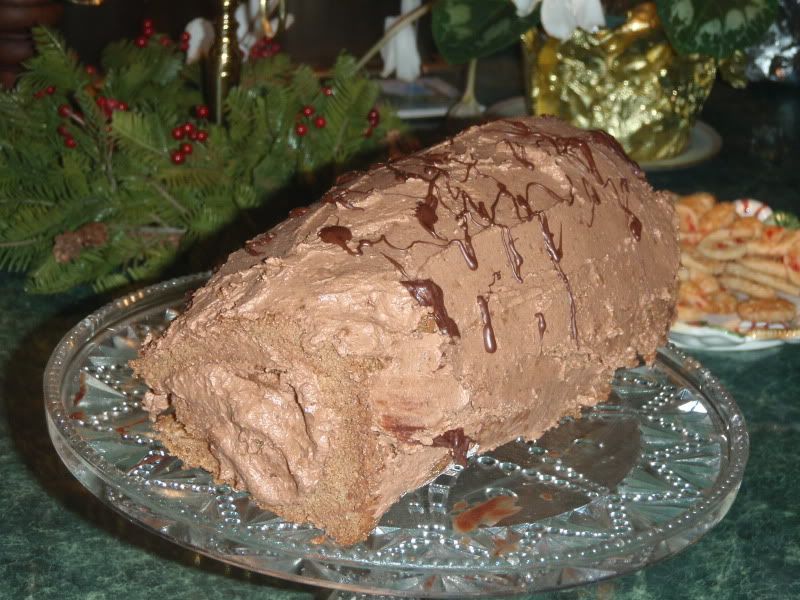 Despite all the chocolate, this was an extremely light cake. It took some time, however, so I've only made it for a Christmas dinner dessert once.
Last, but not least, the cupcakes:
6. Jam-Filled Cupcakes with Chocolate Frosting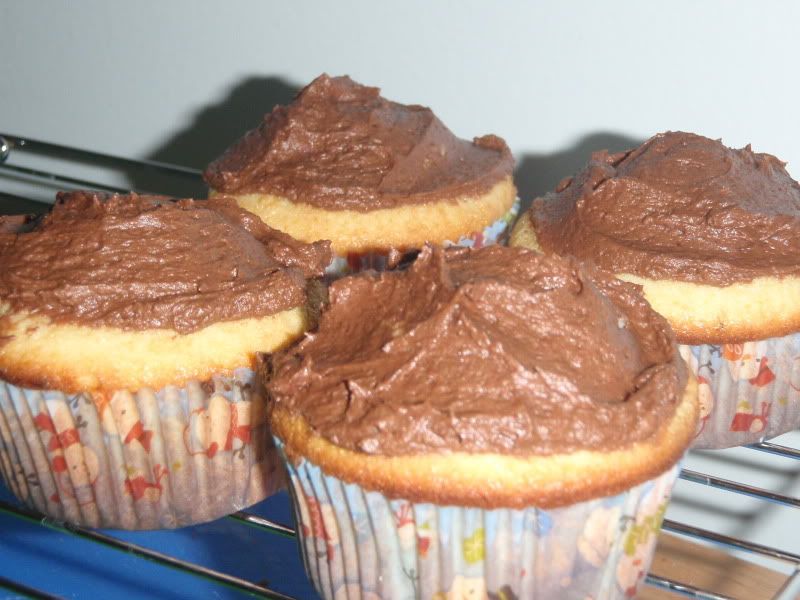 7. Chocolate Cupcakes with Cream Cheese Frosting