Since it was my birthday weekend, I decided that I would avoid work and chores and devote oodles of time to crafting. That began with shopping, of course. I visited 2 brick and mortar craft stores and more than a few online retailers. I didn't get into too much trouble, especially since I was fortunate to get a bunch of Amazon gift cards, but I did do some damage. I didn't take a picture off what all I bought yet because I immediately began working on this: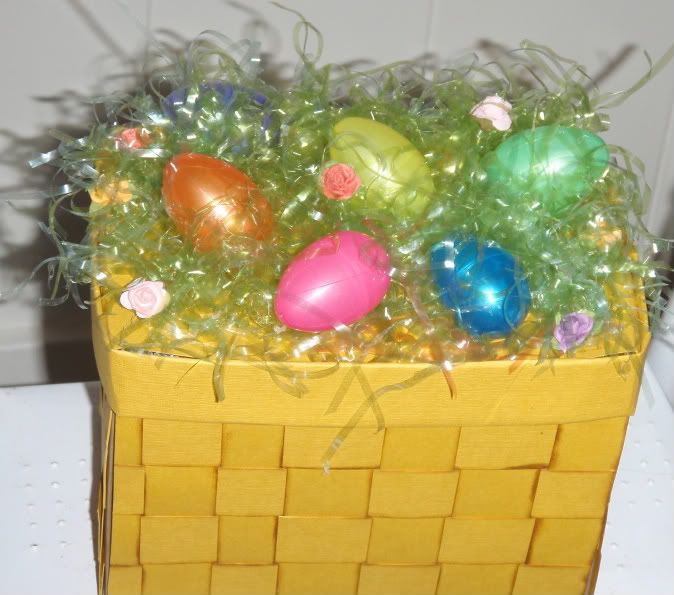 Yes, it's an Easter basket. How retro, right?
What's special about it?
When you open it up...
It's an exploding box!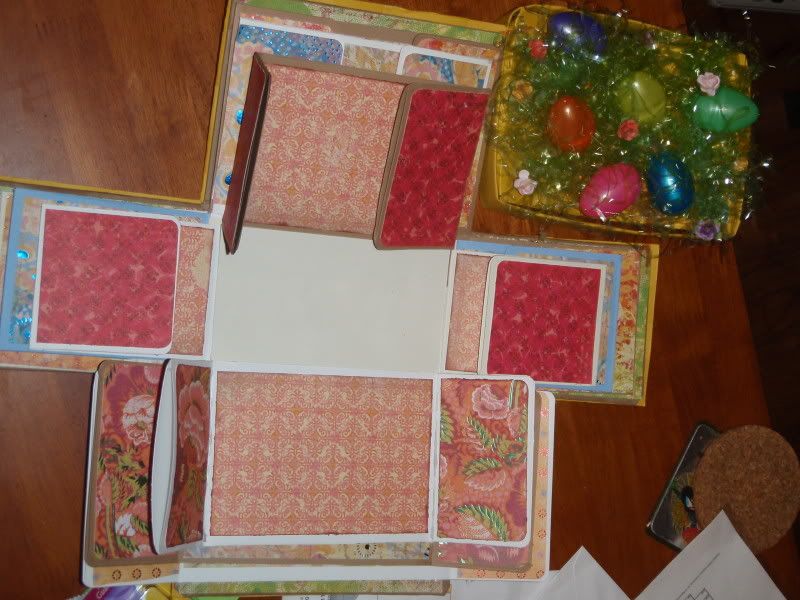 I purchased the pattern from Kathy at
Paper Phenomenon
, and love it! See Kathy's gorgeous one
here
. I definitely have more work to do as I could not find a bunny or a chick to decorate the top with anywhere! (I didn't try particularly hard, just at a dollar store and a grocery store, but I didn't expect it to be quite so difficult). Also, I haven't made any tags or dolled up the pages, let alone thought of photos. The designed wrote the pattern and offered a kit (which sold out, unfortunately) for a Ustream class sometime next month. Once I figured out what I was doing with the pages, it was a breeze. Thus, I may make another basket during her class, once I finish this one, of course. It also could definitely be made with envelopes, so I may try to figure out that rendition out on my own.
Stay tuned...