Happy Mother's Day to all the hardworking moms out there! I hope your kids and husbands are pampering you today, as you deserve it!
Here's my entry for
My Pink Stamper's National Scrapbook Day Challenge #8
, which was to make a summer-themed project. The lighting, which had been sketchy all day yesterday due to the rain, became terrible last night and I was too lazy to haul out my Ottlite. Thus, I had to wait until morning to take half-way decent pictures. This card was made using the Pack Your Bags Cricut cartridge, which has a variety of summer-themed travel cuts. I hope to do a number of mini-albums using this cart, but they haven't happened yet. These shorts were quite time-consuming as each colored flower is individually placed and some of the pieces are quite small. However, with the help of my trusty Cutterbee tweezers, I was okay. Ribbon and cardstock are from my stash. I used Distress Ink "brushed courduroy" around the edges. The sentiment is actually from My Pink Stamper's More Punny-licious stamp sets, but I realized that I definitely want to look for some summer and travel-themed sentiments. Here's my card: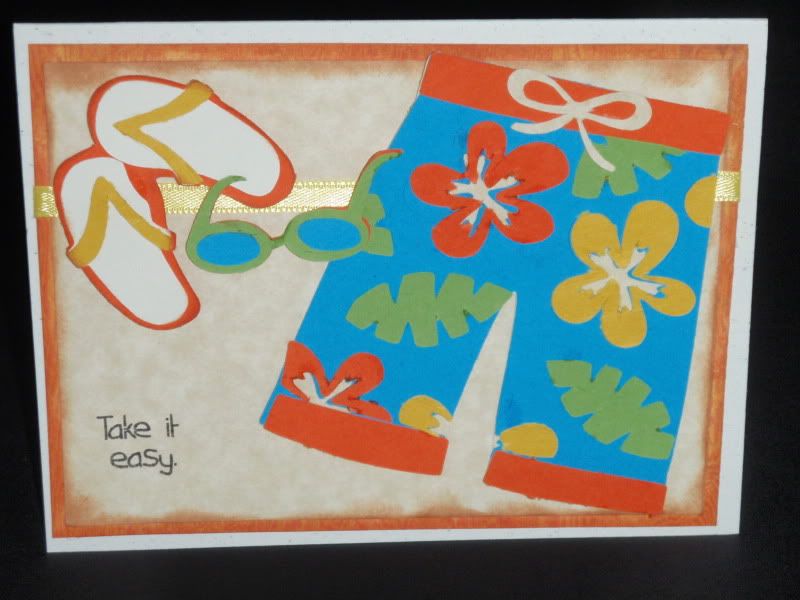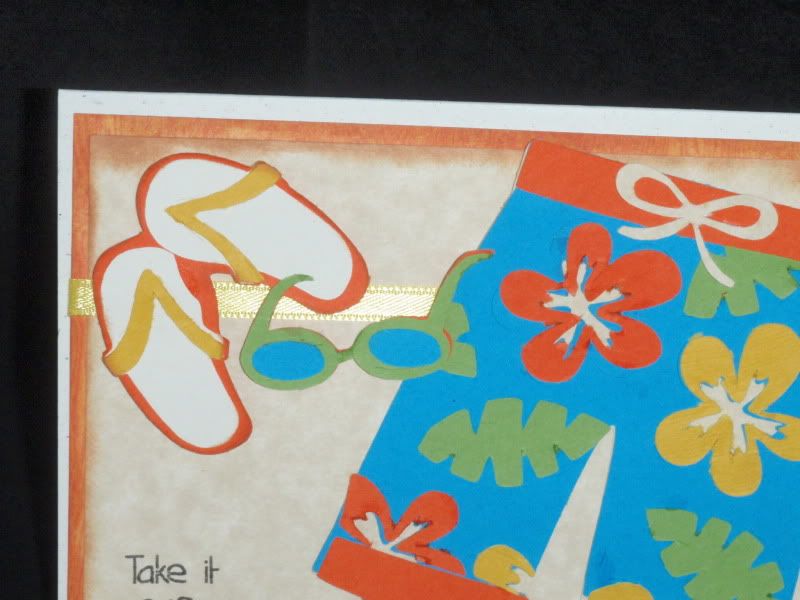 Here's the inside: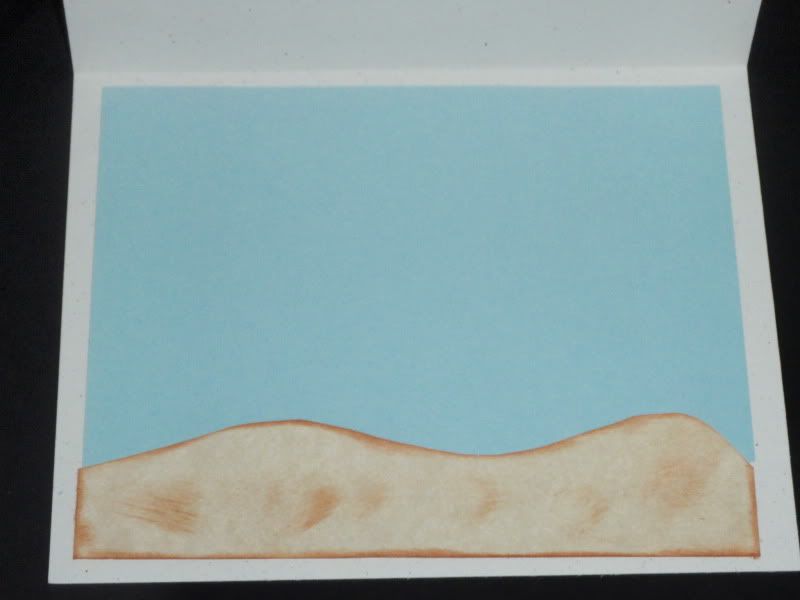 Head back over to
My Pink Stamper
to see more National Scrapbook Day Challenges!