As I make more thank you cards for our baby shower, I'm really turning to what's probably described as a classic cartridge--Create a Critter. Incidentally, I'm decorating the baby's room mostly in animals from this cartridge, as well. Since I haven't decided whether I like purple anymore, let alone whether it falls in the "girl" or "boy" category of the universally accepted baby color scheme,and didn't have a gray pallet, I opted to go with blues. (
Note:
In my opinion, blues, greens, oranges, and yellows are gender-neutral. Thus, the absence of dresses is pretty much the only thing that differentiates the wardrobe I've purchased for my baby boy versus what I would have bought for a girl.) Anyway, I like how this one turned out, even though I thought Mr. Elephant was a little dark at first. My goal is to make at least six of each card to build my stash quickly. Here's the card: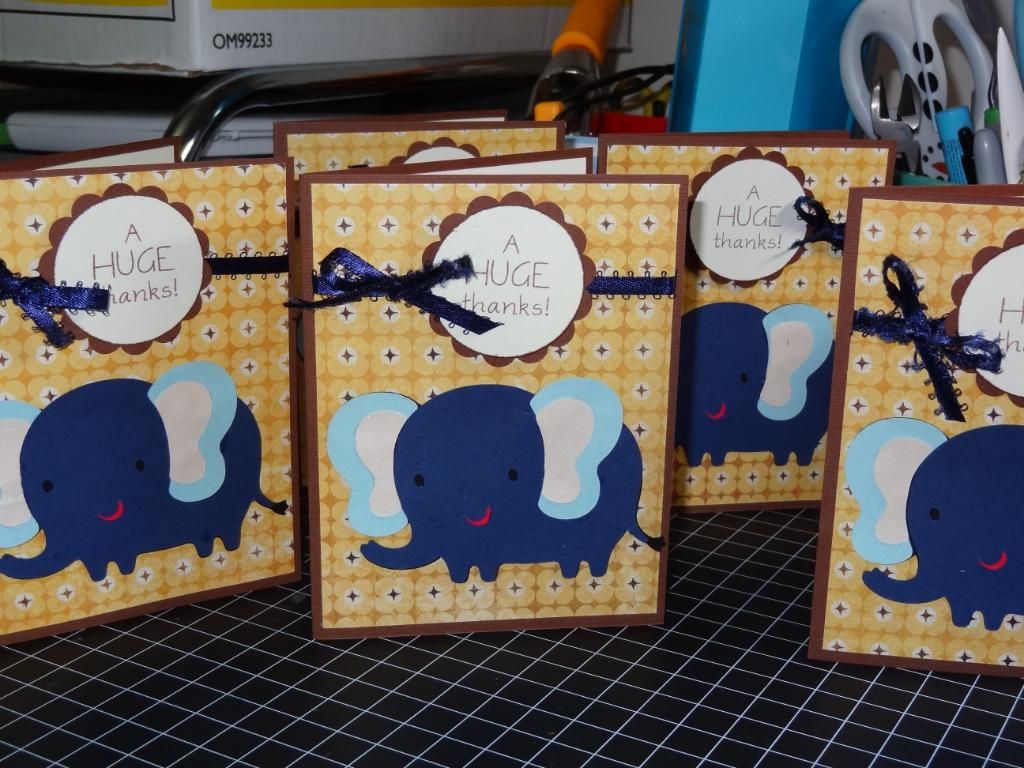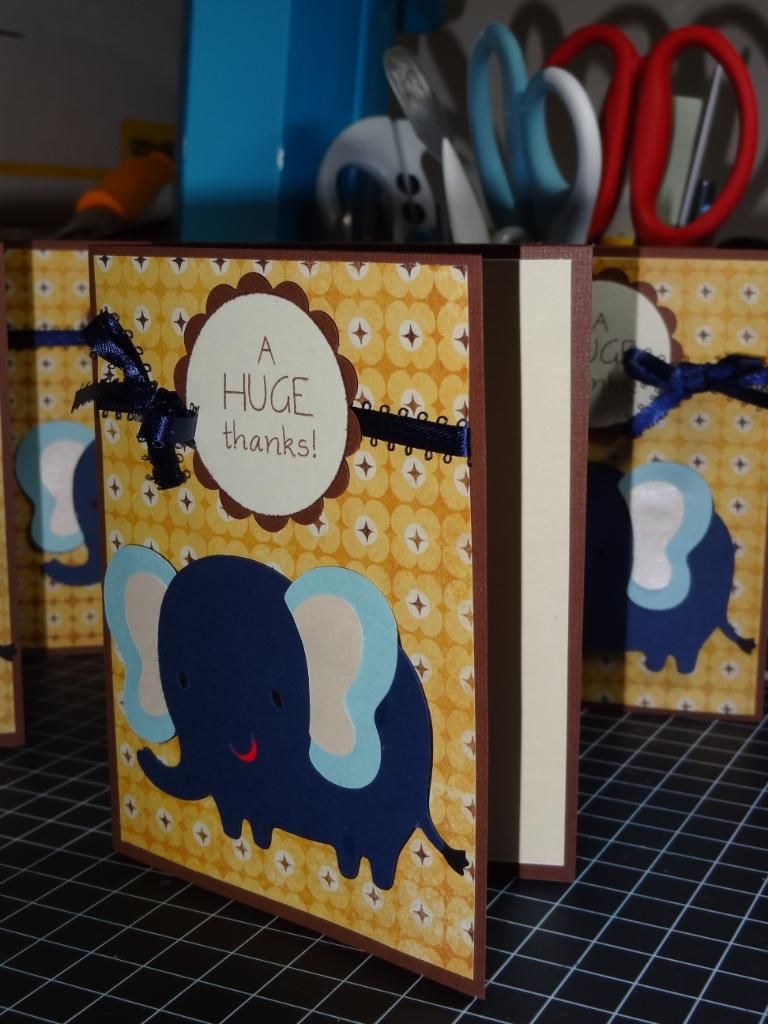 Materials:
Recollections paper and cardstock
Papertrey Ink cardstock
Create a Critter cartridge
EK Success 2" Scallop Punch
Fiskars 1 3/4" Circle Punch
My Pink Stamper "Even More Punnylicious"