Have you see the new
Wild Card 2 cartridge
? It's awesome. I don't have the first Wild Card cartridge, but this one combines the best of a number of cartridges. It also reminds me of the Just a Note cartridge which is only available (to my knowledge) pre-installed on the E2. Only a few are trifold cards, but tons of shape cards and fun, every day sayings. I made this card for someone who was feeling under the weather. She loves to cook, so hopefully it hit the right note.
Once it was assembled, I thought the front looked a little bare. (It's possible that the sentiment was supposed to go on the front, but it was too large in my opinion.) Thus, I had this cute little puffy sticker--I think they're called "felties" that matched the colors used perfectly.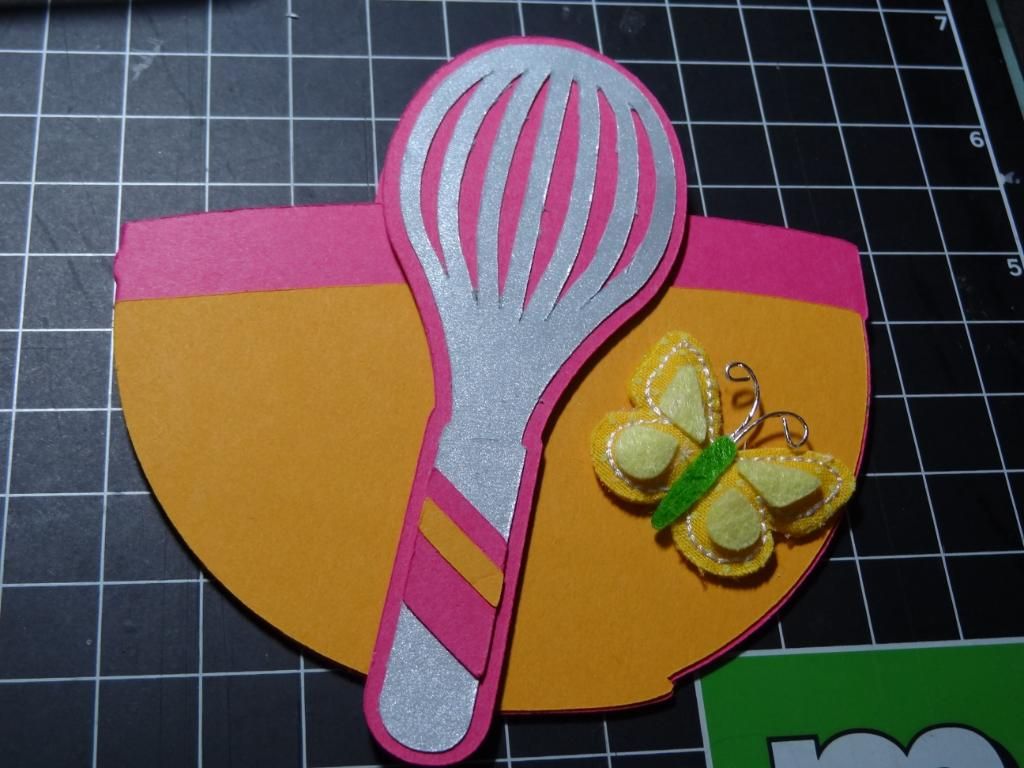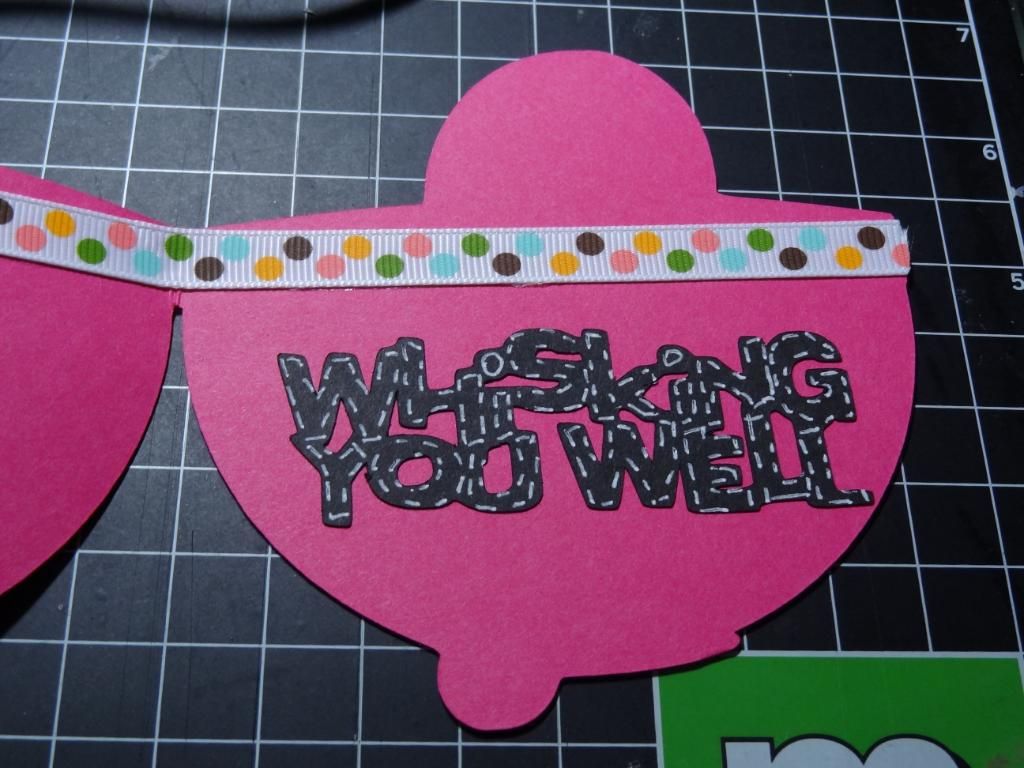 As of this posting, the Gypsy hasn't been undated to play with Wild Card. Thus, some of the sizing might not be perfect. Just exercise some patience and use trial and error.