Kathy of
Kathy's Cozies
has long been the queen of Cricut machine covers. She makes them for Cricut Expressions (both the original and the E2), Cricut Imagines, Cuttlebugs, and even for other non-Provocraft machines. Last year, my Cricut machine collection exploded from a little Cricut Create to two Expressions, a Cricut Cake Mini, and an Imagine. Though I had heard wonderful things about Kathy's Cozies, I just wasn't ready to take the plunge as you pay for her quality. Now that we've moved for the third time in 2 years, I'm finally ready to start my collection.
At her
Etsy store
, you select the type of cover you need, then follow a link in her product description to see her fabric collection, which is quite extensive, and put your selection in the message to seller box before checkout. It takes about 1-2 weeks for her to make your cozy and pop it in the mail. However, she communicated me to let me know my first choice of fabric was available within a day or two, then sent me another message that it was in the mail. Very nice person to work with.
Here's my first cozy for my Cricut E2. I think it's absolutely beautiful!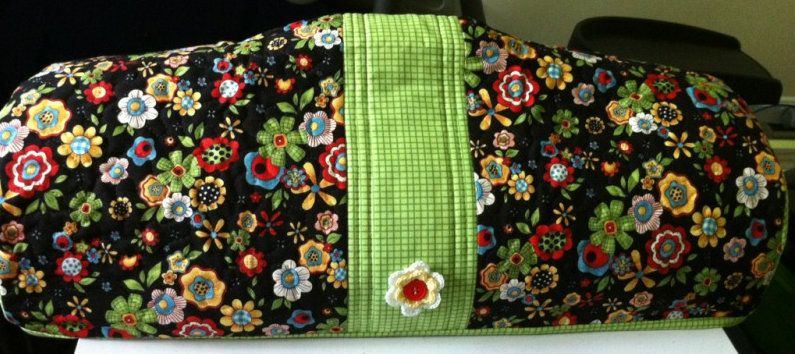 Here's a closeup of the detail: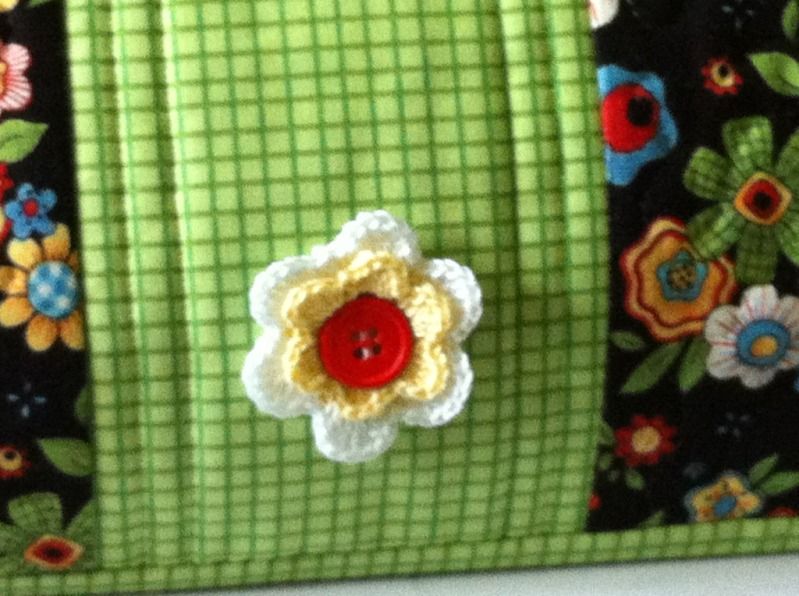 I picked the main fabric and asked Kathy to choose the trim. How she knew I'd love this checked lime green, I don't know. But it's absolutely perfect. I especially love the crochet daisy. Though I don't sew or quilt, the cover looks sturdily put together and will definitely keep my Cricut E2 nice and clean.
Now I just have to save up a bit so I can order covers for my other machines! (I understand from other crafters, that she'll do custom work and put together matching set at an affordable price, but I think I'll just take my time and order the rest when I feel the urge.)
Thanks so much Kathy!