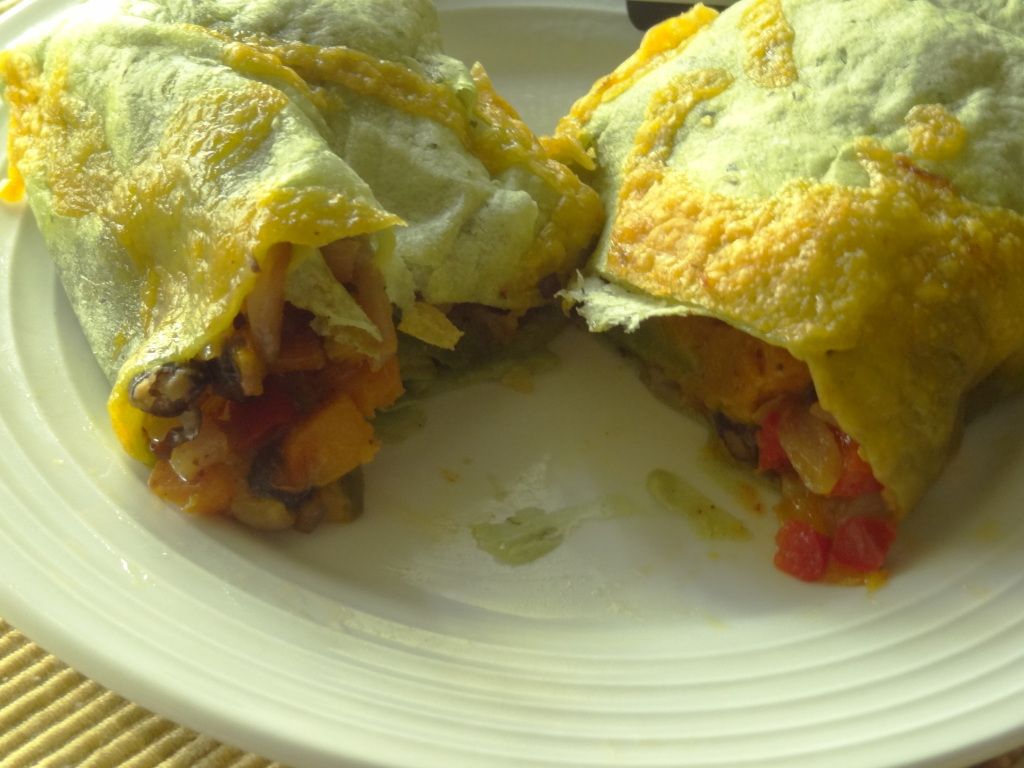 I adore roasted sweet potatoes and black beans, as well as burritos, so when I came across this recipe from The Tasty Kitchen for a dish that put all three together, plus more yummy veggies such as red bell peppers and red onions, I had to try it. It most decidedly did not disappoint. Healthy and fantastically flavorful! The roasting process brings out the sweetness in the veggies and the ones in this dish really complement each other.
A few notes on what I did differently from the inspiring recipe. First, it called for 2 jalapenos but being the timid sort, I only used one unseeded. The heat was minimal, so I might try using more in the future. I also omitted the finishing ingredients of a squirt of lime juice and cilantro because I didn't have either on hand. I didn't miss their flavors, but you could certainly add them if you'd like. Definitely a tasty meatless dish that's probably reasonably healthy for you since sweet potatoes and red peppers are loaded with vitamins and the beans provide protein and healthy fiber.
This recipe makes a lot depending upon how much filling you include in each burrito. I think I make pretty generous portions but still had enough filling for five big burritos, two salads, and a whole lot of a tasting.
2 whole Sweet Potatoes, peeled and cubed small
2 whole Jalapenos Diced
1 whole Red Pepper, Diced Small
1 whole Red Onion, Diced Small
2 teaspoons Olive Oil
1 teaspoon Cumin
1 teaspoon Chili Powder
1 pinch Salt And Pepper
1 15-oz can Black Beans, Rinsed And Drained
2 cups Shredded Cheddar
6-8 Burrito-Sized Wheat Tortillas
Handful of cilantro and juice of 1/2 a lime, if desired.
Preheat oven to 425 degrees. Toss veggies in olive oil and spices. Roast for 20 minutes, tossing halfway through.
In a large bowl, combine roasted veggies, black beans, cilantro and lime juice if using. Once cooled, this mixtures may be stored for later use.
Preheat oven to 375 degrees. Spray a baking dish large enough to hold all your burritos.
Warm tortillas before filling. Fill with 2 heaping tablespoons of the veggie-black bean mixture. Sprinkle with cheese. To fold the burrito, fold the sides in first, then close the roll. Place fold-side down in the baking dish. I sprinkled mine with leftover cheese. Bake for 10-15 minutes or until golden brown.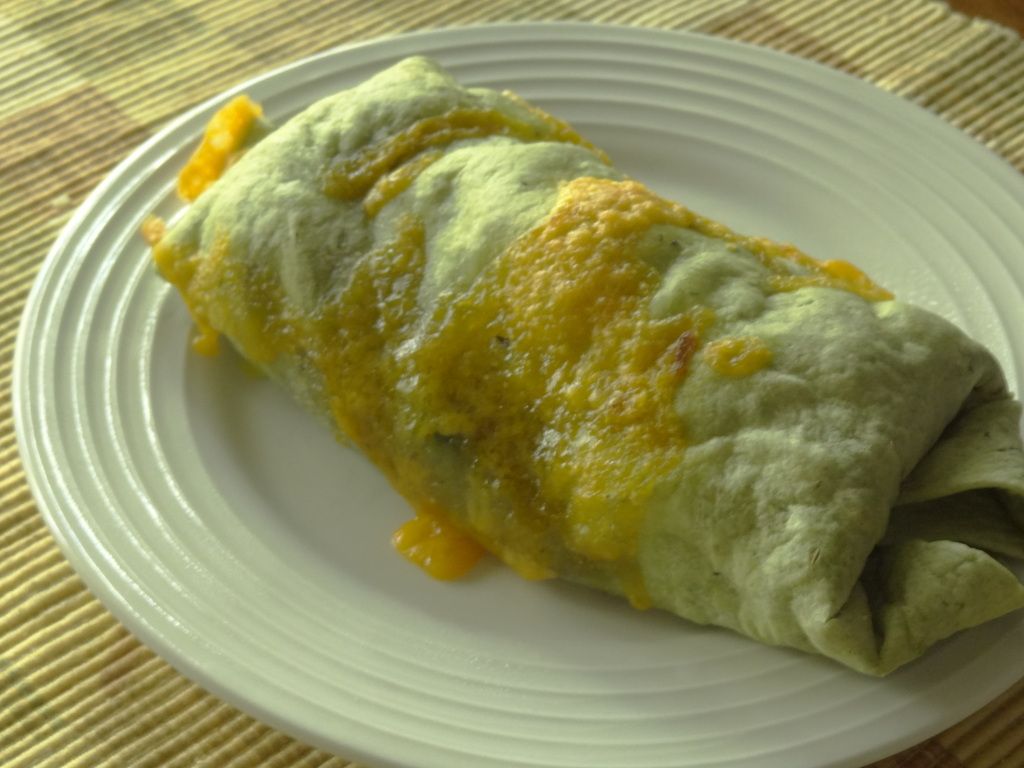 Makes about 6 burritos.