As the crisp, cool weather of fall rolls in, I'm starting to think soup. However, since the markets are not entirely devoid of summer veggies (e.g. zucchini, yellow squash, colored peppers, etc.) and since I had quite a few veggies that were aging, last week I decided to whip up a quick vegetable minestrone. (
Note:
Most minestrone soups have beans, but I wasn't in the mood. However, this would be great with some northern or navy beans.) Though I looked at quite a few recipes, I really just threw everything in a pot and kept seasoning until it tasted good.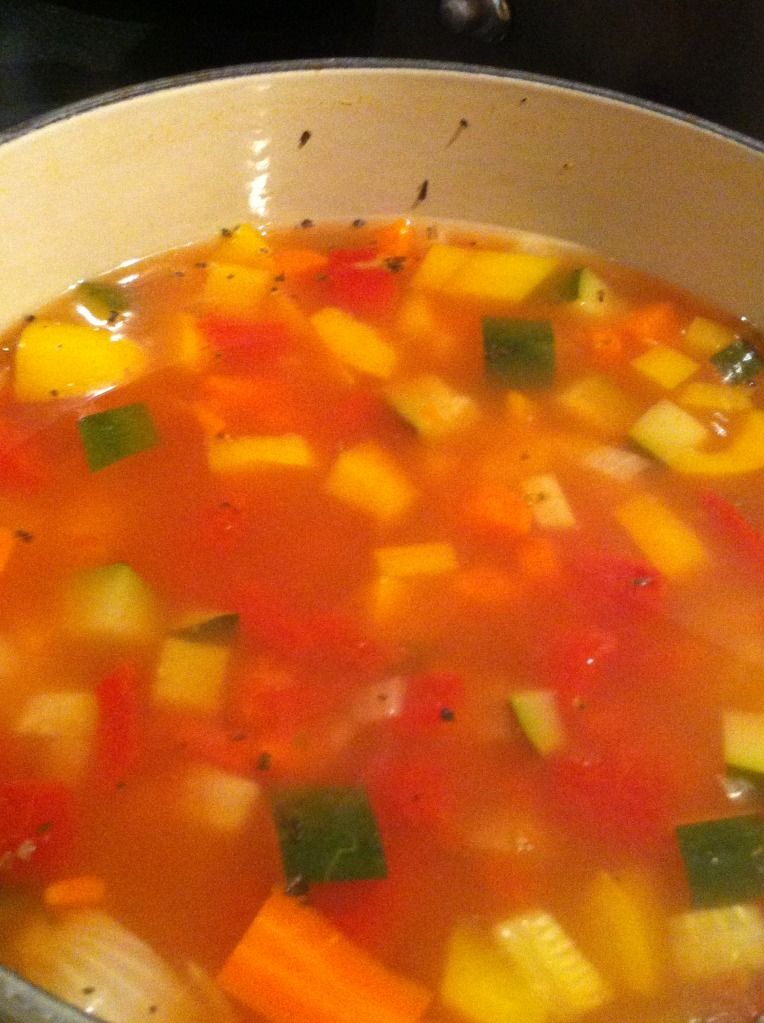 Here's more or less the ingredients used:
1 medium onion, diced
3 carrots, diced
2 cloves garlic, minced
1 medium zucchini, diced
1 medium colored bell pepper (red, yellow or orange preferred)
1 c mushrooms, diced
14.5 oz diced tomatoes or 4-5 roma tomatoes
1/2 c shells
4 c chicken broth
1-2 c water
1/2 tsp dried oregano*
1/4 tsp dried basil*
1/2 tsp dried parsley*
1-2 tsp salt
fresh ground pepper
olive oil
*I eyeballed the measurements. Alternatively, use 1 tsp Italian Seasoning.
Saute onions and carrots in olive oil until tender. Add mushrooms and cook until liquid has evaporated.
Add remaining ingredients and bring to a boil.
Cover and simmer on low for 20 minutes or until pasta is tender.