Posting my chocolate pudding recipe is long overdue. I've been making this pudding recipe every single week (sometimes twice a week) for about three months now. It's simple and relatively idiot-proof once you get the hang of it and so very yummy.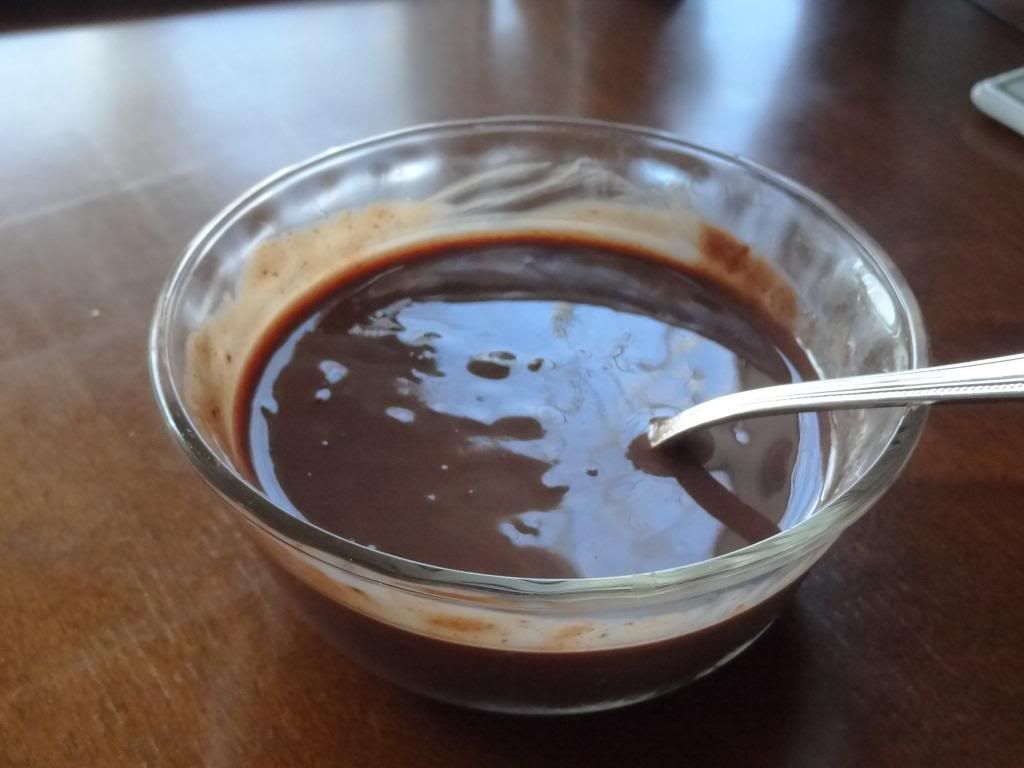 How did this begin? I have no idea idea. Pudding used to be a once-in-awhile treat in my house and always either from a mix or the refrigerated section of the market. Then one day in February, I got a craving for something chocolate, specifically pudding. As I often do for sweet treats, I turned to Martha Stewart and for the first couple weeks made this recipe. It was tasty, but not quite as rich as I'd like. Plus, 4 eggs meant a whole lot of fat and whatnot. Next I tried this recipe from A Cup of Jo. I liked that it only called for two egg yolks but still was richer due to the addition of chocolate chips, which I ignore for calorie and fat purposes ;) The only problem was that the result was runny as soup! Cooking it forever obtained the desired consistency, but was just too inconvenient. I was about to abandon the recipe when on a whim I tried the method used in the Martha Stewart recipe, i.e. adding everything including the eggs to the milk mixture right from the start. Success!
In general, though the pudding will thicken some when it cools, do not remove it from the heat until it thickly coats the back of your mixing spoon. This pudding tastes like a rich piece of chocolate cake and pairs wonderfully with bananas or strawberries.
Chocolate Pudding
3 cups milk (I use skim)
1/3 cup granulated sugar
2 TBS cornstarch
2 heaping TBS unsweetened cocoa powder
1/4 tsp salt
2 large egg yolks
3 oz. dark or semi-sweet chocolate chips
1 tsp vanilla extract
In a medium heavy saucepan, whisk together sugar, cornstarch, cocoa powder and salt. Whisk in milk and egg yolks. Cook over medium heat, stirring frequently, until mixture thickly coats the back of a spoon.
Remove from heat and stir in vanilla and chocolate chips until chocolate is melted. Portion into equal servings or pour into a bowl. Cool before refrigerating. If storing in a large bowl, cover with plastic wrap touching the pudding. Chill for at least 6-8 hours.
Makes about 6 half cup servings.