This recipe is adapted (and halved) from one found in this month's Every Day Food. As you can see from the picture, I served them with a beef stew, recipe to come tomorrow.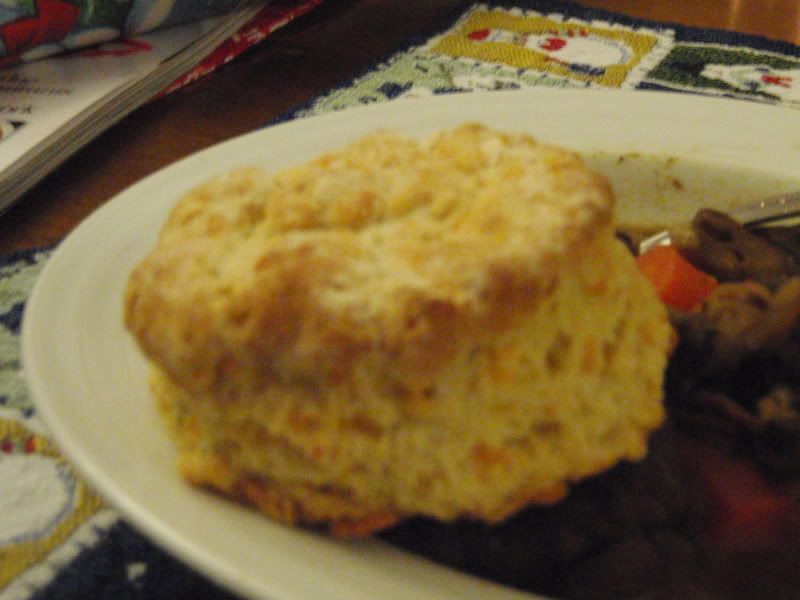 2 c all purpose flour
1 Tbs baking powder
.5 tsp baking soda
1 tsp coarse salt
1.5 c cheddar cheese, grated finely
1 Tbs fresh sage, chopped finely
6 Tbs butter, cut into small pieces
3/4 c buttermilk
Preheat oven to 450 degrees.
In a food processor or stand mixer, combine flour, baking powder, baking soda,and salt. Add cheese and sage. Add butter and mix until you have coarse sand. Slowly add milk until combined.
On a lightly floured surface, knead dough until just combined. Roll to 3/4 inch thickness. Cut using floured biscuit cutters.
Bake 12-15 minutes until puffed and golden.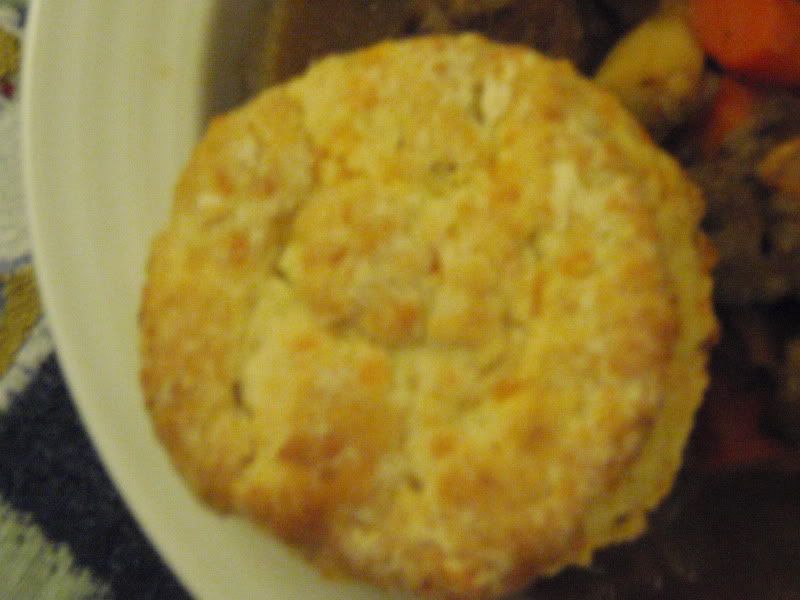 Makes 6 large biscuits or 12 smaller ones.