This recipe is adapted from one found in this month's Every Day Food.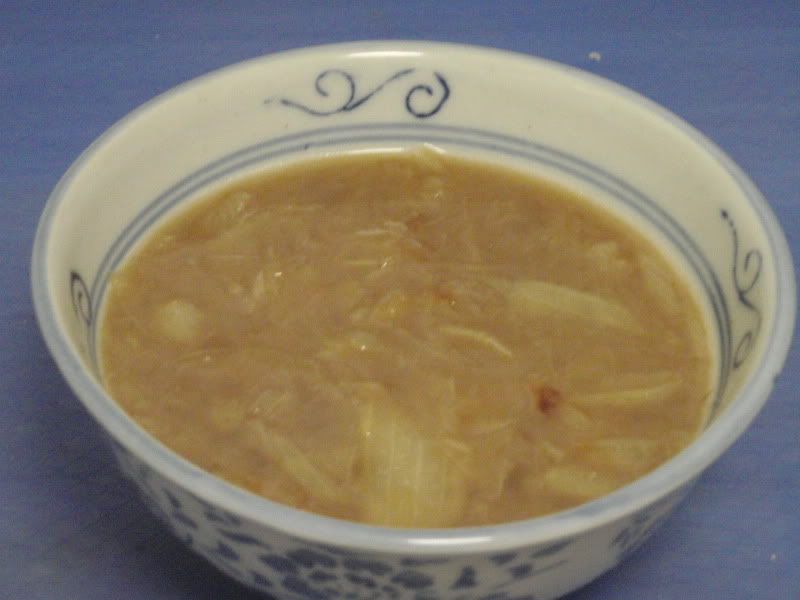 7 medium onions, sliced 1/4 inch
4 T butter
1.5 tsp sugar
1 tsp salt
5 c beef broth
salt and pepper
Melt butter in large pot over medium high heat. (I used my large le creuset) Add onions and salt. Cook stirring frequently until softened and beginning to brown. This will take approximately 20-30 minutes.
Reduce heat to medium or medium low. Add sugar and cook until golden brown with a jam-like consistency. Stir very often.
Add broth and bring to a simmer. Salt and pepper to taste.
Serve with crusty bread and topped with cheese such as monzarella, gruyere.
4 servings