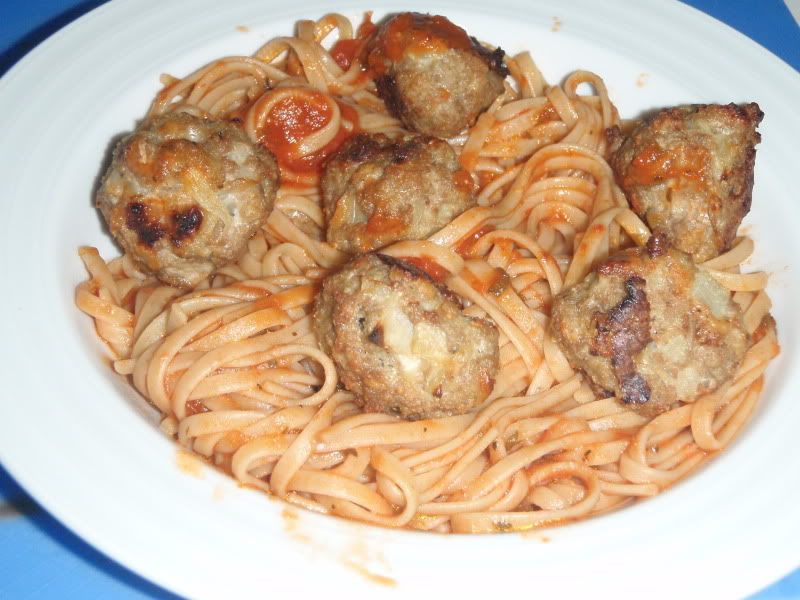 Printable Version
1.25 lbs ground turkey
1/2 c bread crumbs, unseasoned
1/3 c grated parmesan
1 med onion, diced
3-4 garlic cloves, minced
1 tsp salt
1/2 tsp ground pepper
1/2 tsp poultry seasoning
1 egg
1 lb pasta of choice
4 c sauce of choice
Olive oil
1. Saute onions until tender. Add garlic and cook for 1 minute. Remove to bowl, allow to cool.
2. Combine ground turkey, bread crumbs, cheese, onion mixture, seasoning, and egg. Form into 1-1.5 inch meatballs.
3. In a 400 degree oven, place meatballs evenly apart. Bake 15 minutes, turn, bake 10 more minutes.
4. Prepare pasta until al dente. Toss pasta, sauce and meatballs together.
Makes 24 1-1.5 inch meatballs. Serves 4-6.