This recipe has been adapted from one found on MyRecipes.Com which credits Cooking Light, September 1996. I simplified and upped the cheeses. Unfortunately, I forgot to take a picture, so here we are at the table.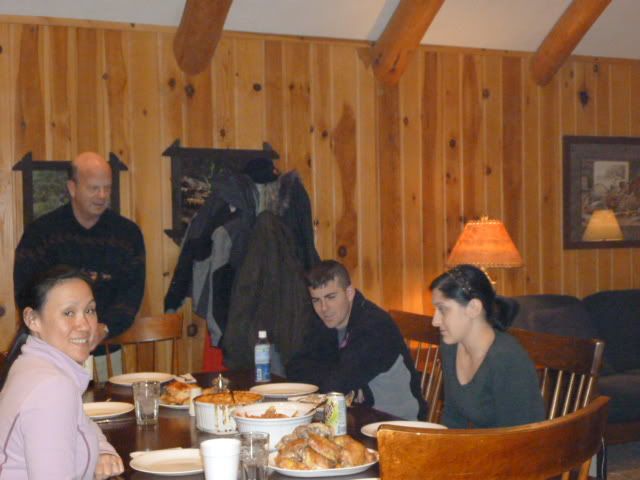 1/3 c all purpose flour
1/3 c butter
2 2/3 c skim milk
2 oz smoked fontina, shreddeed
6 oz cheddar, shredded
3 oz parmesan, shredded
1 lb small shaped pasta (e.g. macaroni, rotini, or penne)
1/2 tsp salt and pepper
1/2 c seasoned bread crumbs or crushed onion melba toasts
1 tbs butter, softened
Prepare pasta according to the package directions, cooking til al dente in salted water. Drain and set asside.
Combing flour and butter over medium heat to make a rouge. Whisk in milk and cook until thickened, stirring frequently. This will take about 8 minutes.
Melt in all cheeses and cook for another 3 minutes. Stir together cheese and pasta, adding salt and pepper.
Pour into prepared dish (spray or rub with butter) and top with bread crumbs mixed with butter.
Bake at 375 degrees for 30 minutes until golden brown and bubbly.
Serves 6-8.