This recipe was inspired by a desire to use multiple items in my fridge before they went bad. I had roasted zucchini, defrosted mustard-sugar-glazed ham, and a gallon of milk that I wasn't going to finish separately. I turned to my reliable light alfredo sauce but thought it tasted a little bland, so I added a little garlic powder. You could use whatever veggies and meat you have on hand.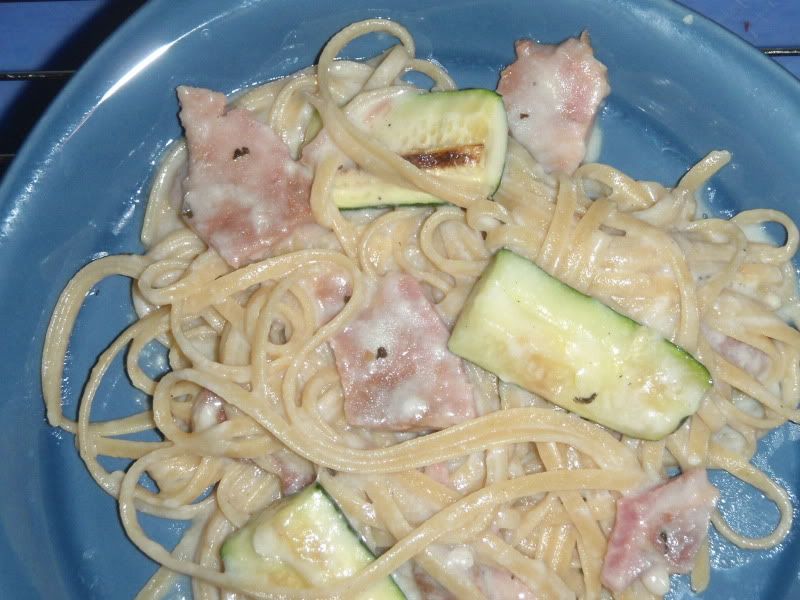 Ingredients
3 c vegetables (asparagus, zucchini, peppers, carrots), cut into bite-sized pieces
2 c cooked meat (ham or chicken)
1 lb whole wheat pasta
3 c milk
3 tbs butter
3 tbs all purpose flour
1.5 c shredded parmesan
1 tsp salt
1 tsp basil, dried
1 tsp garlic powder
1/2 tsp pepper, fresh ground
Directions
1. Roast the veggies toasted in olive oil, seasoned with salt and pepper in a 400 degree oven for 30 minutes until tender. Certain veggies like zucchini could also be broiled for 10 minutes. Cut meat into bite-sized pieces,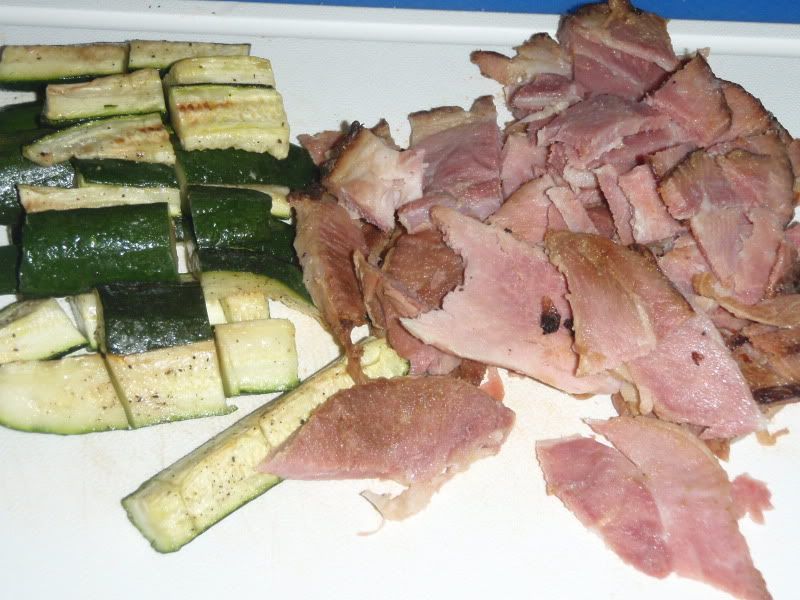 2. To prepare the sauce, melt butter in a sauce pan over medium heat. Whisk in flour and cook for 1 minute. Whisk in milk and simmer until thickened. Add salt, pepper, garlic, basil, and cheese. Continue stirring and cooking until cheese is melted. Adjust seasoning, as desired and keep warm.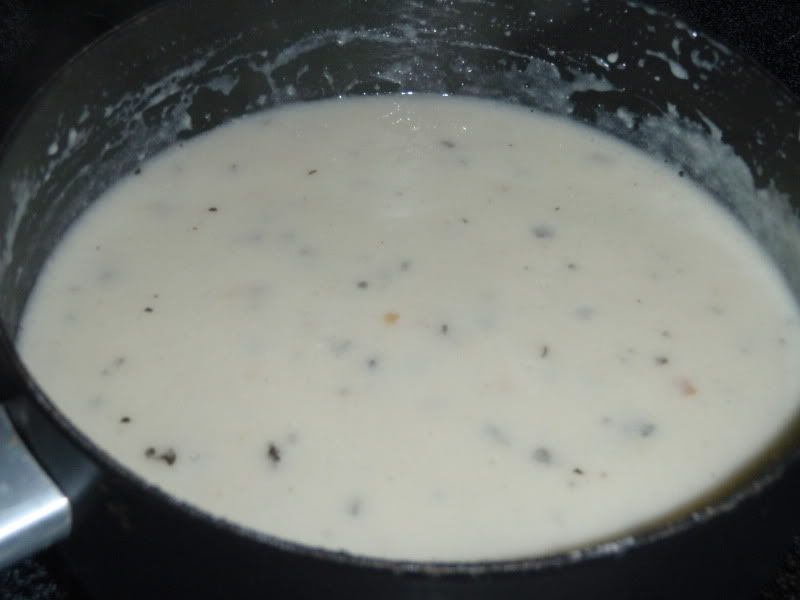 3. Cook pasta in boiling salted water according to the package instructions. Drain and return to pot.
4. Combine sauce, veggies, meat, and pasta in stock pan over low heat until everything is heated through.
Serves 6