I love making pancakes, waffles, and other breakfast items on the weekend. I'm always looking for a way to make such decadent treats a bit more healthful. I saw this recipe cross-posted in a number of places on the web, but think it originated from CookingLight.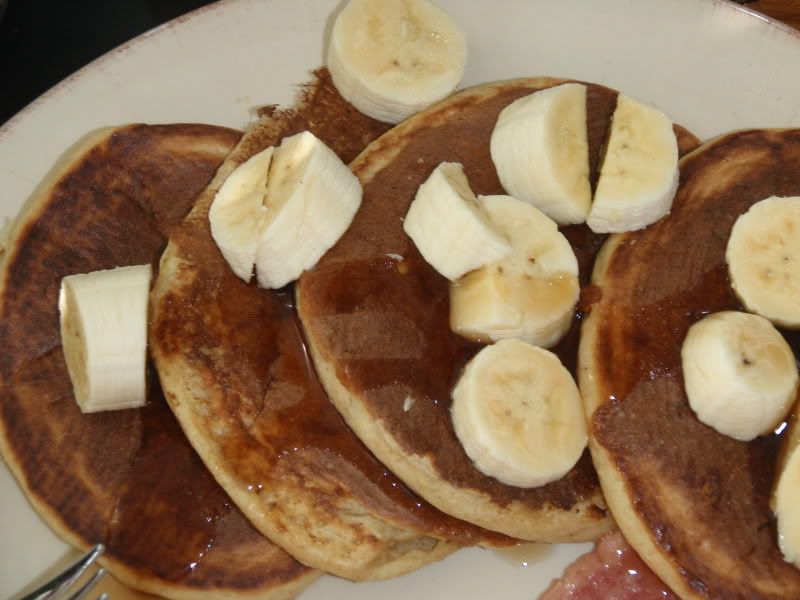 1.25 c all-purpose flour
1/4 c whole wheat flour
1/2 cup toasted wheat germ
2 tbs sugar
1 tsp baking soda
1/4 tsp salt
2 c buttermilk
2 egg whites
Mix dry ingredients in a large bowl. Make a well in the center and add eggs. Beat the eggs slightly.
Gradually pour milk into the flour mixture until you achieve desired consistency. You may want a little more or less milk.
Pour in 1/4 c portions onto a preheated griddle or skillet. Flip when little bubbles form.

Serves 4-6