I'm off work for the next week or so studying to take the Hawaii bar exam. It's hard to believe that I devoted a whole summer to prepping for the bar after law school in 2004, whereas this time I'll have worked while doing Barbri at night and then attempted to process it all (i.e. crammed) in a week, hopefully with the same result. Oh, did I mention that my husband is underfoot this time? Anyway, yesterday was my first "day off" to study for the 2-day exam. I was on my work email for most of the day because remotely interesting things were happening without me, but I did make it through the rest of the substantive Barbri lectures, ran an errand, and even made it to the gym. Plus, I squeezed in a fair amount of cooking--banana muffins, bread, and a nice dinner--thanks to these guys: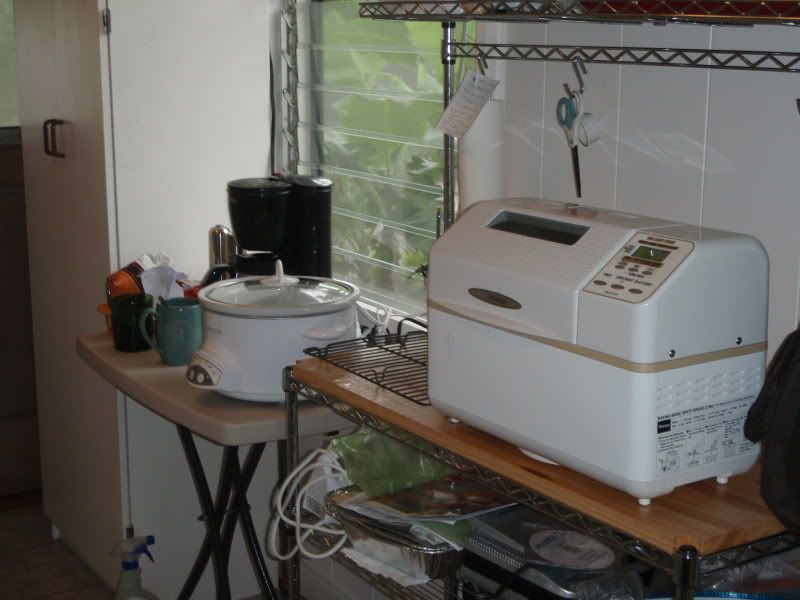 Closest to the right is my lovely Zojirushi bread machine. After 4 or 5 tries, I think I finally got the right whole wheat sandwich bread recipe down. (I'll post the recipe as soon as I make sure the bread "holds up", meaning that it tastes good a couple days from now, rather than just right out of the machine.)
Next to the black coffee maker is my brand new Crockpot! I have been whining for some time that the cute little one I've been borrowing from my auntie just wasn't cutting it only because it's a 3 qt at best, so I broke down and purchased a larger one from the NEX last week. At the time I bought it, I felt guilty because I have a perfectly snazzy one in storage in Chicago. However, upon removing it from the box, I realized that it's smaller then the one I have at 5 qts. (I'm guess the one I have is 6 qts or maybe 8?) Thus, once my entire kitchen is eventually reunited (hopefully within the next 6 months), this crockpot will not be a redundant device and likely get to stay for those smaller jobs.
Here's what cooked away in those devices while I was studying: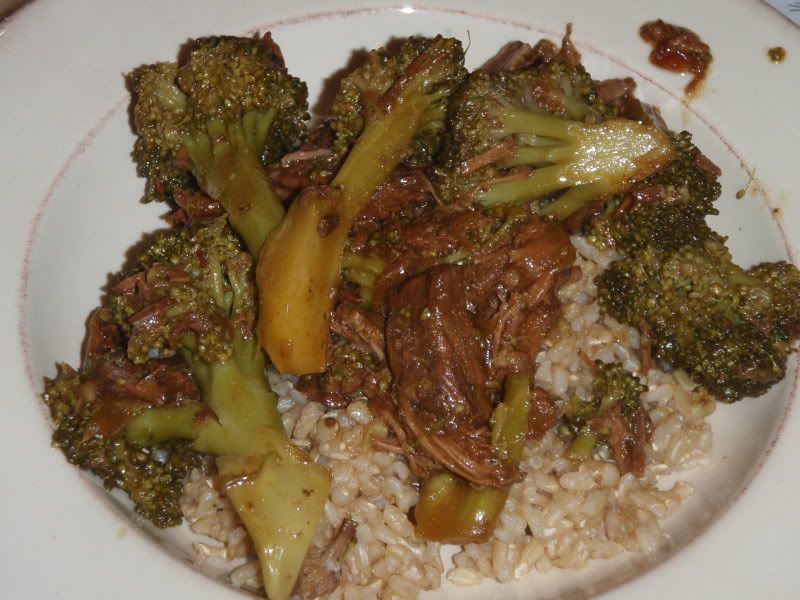 Beef Broccoli (stay tuned for the recipe in Sunday Supper #7)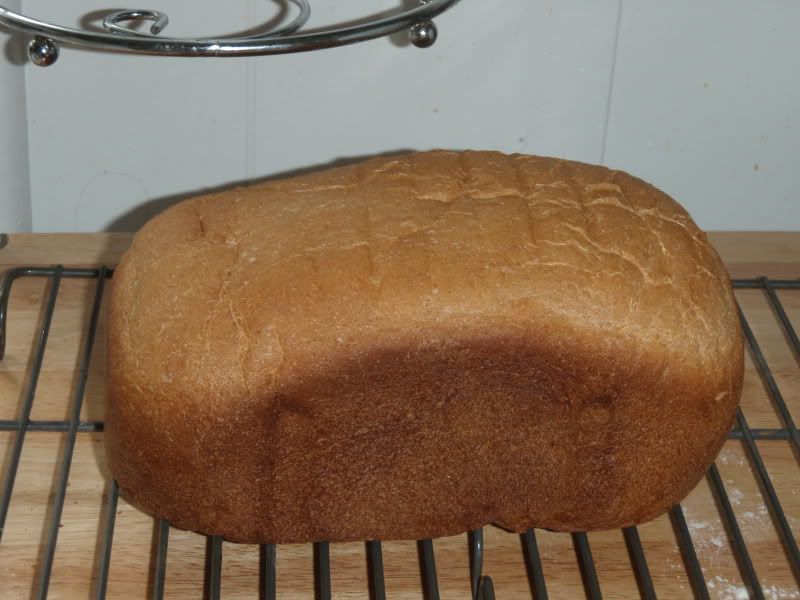 Honey Whole Wheat Bread (recipe to come once I'm certain this bread is the one) - Isn't it a cute little loaf?
Sorry there are no pictures of the banana muffins. I used my usual recipe found
here
, but reduced the sugar 1/4 c. Don't do that unless you have extremely ripe bananas, which I didn't. After having a couple for breakfast, I sent the rest off to work with my husband.
Anyway, back to work. I'm doing essay prep today--ugh the Barbri lady is a complete ditz. I have a few more things going on in the kitchen that I just might post tomorrow. . .