Wow, can you believe it's already mid-February! This is the fifth recipe in my Sunday Supper Series. Yes, it's another ground turkey pasta dish, but it's not too unhealthy and provides just the right about of warm comfort food for the winter. I recently discovered that I loved cooking with tomato paste, so this one uses a whole 8 oz can!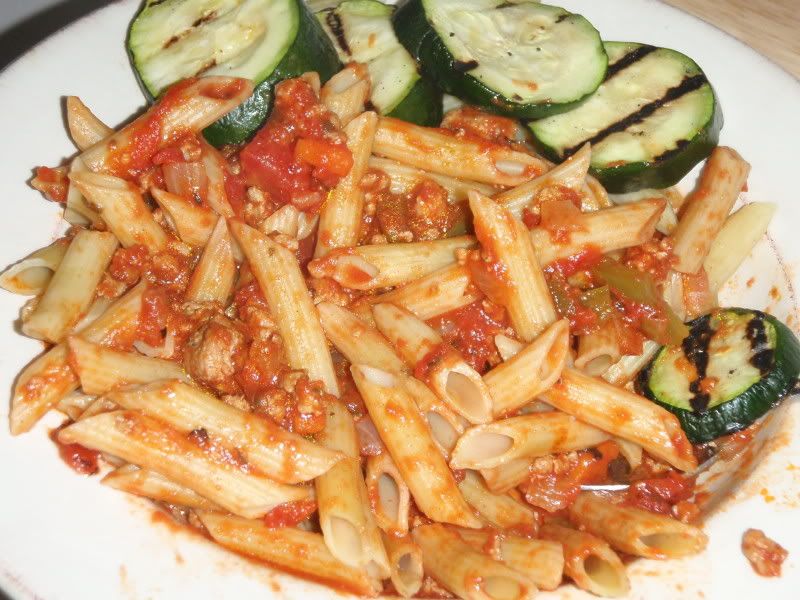 Ingredients
12 oz ground turkey
1 med onion, chopped
3 cloves garlic, minced
3-4 medium carrots, diced
1 green bell pepper, diced
28 oz fire-roasted tomatoes
8 oz tomato paste
1 tsp dried basil
2 tsp dried parsley
3/4 tsp dried oregano
chicken stock for thinning the sauce, if desired
salt, pepper, olive oil
Directions
1. Saute carrots and onions in olive oil until until tender and beginning to caramelize.
2. Add green pepper and turkey, sprinkle with salt, pepper, and herbs, and cook until browned.
3. Stir in tomatoes and tomato paste.
4. Simmer for at least 20 minutes or as long as you can. Adjust seasoning.
Makes at least 8 cups of meat sauce