Happy Valentine's Day! This is my first Valentine card of the year. Hopefully it won't be the only one, but as I schedule this post at 9pm, Sunday night, I fear it may be. I'm studying for the Hawaii bar exam, which is in 8 days so there hasn't been a whole lot of crafting time. However, fortunately or unfortunately, shopping doesn't take much time, so I've acquired a whole bunch of new goodies, especially cartridges (including Hello Kitty Greetings), paper, and card stock that I will definitely be having a blast with post bar exam.
On Saturday, I was able to stop by the Rubber Stamp and Scrapbook Expo at Blaisedell on Saturday and purchased some gorgeous Valentine's/love-themed paper. The so-called "expo" was tiny, perhaps 12 vendors. I spent a whopping hour, including parking time and locating the "Hawaii Suites," which are not even attached to the main arena. Anyway, this is the card I made for my auntie. The Hello Kitty Greeting cartridge is surprisingly more difficult than it looks because everything has a mandatory black line (read space) around it. There is no way, at least not one that I could discern, to make a contiguous bow. I'll have to mess around with my Gypsy, to see if I can work around the outline that way, but for now I'll have to deal with the line. There are some super-cute images on the cart, however, and I'm not even a Hello Kitty fan.
Enough chatter for now. Here's my card. I hope you have a chocolate-filled day!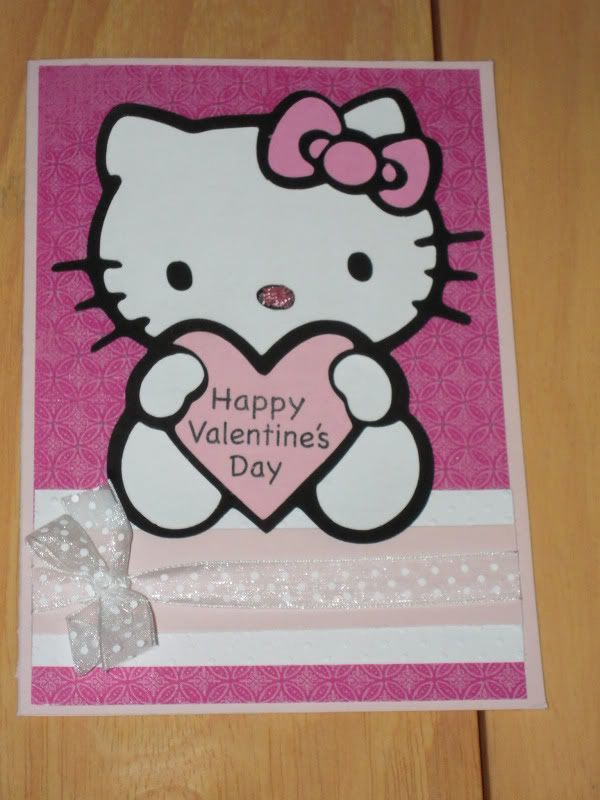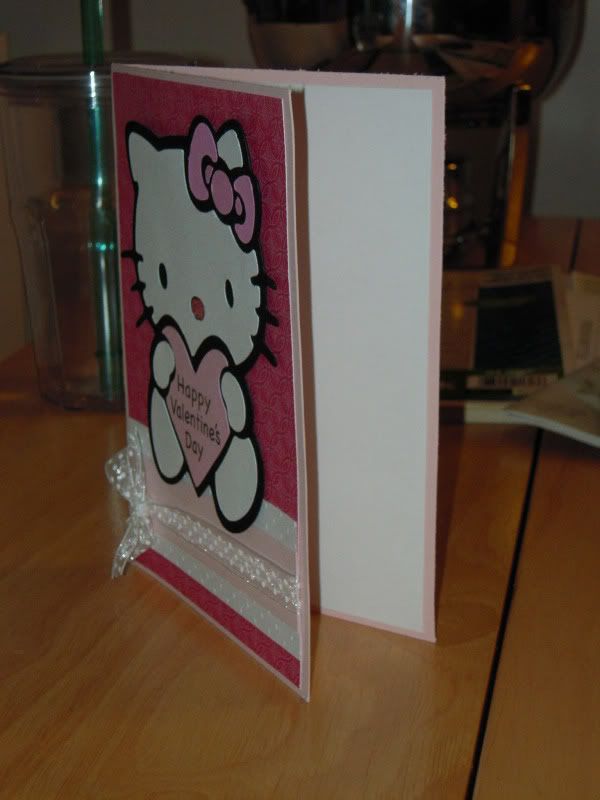 Materials Used
Papertray Ink cardstock and ribbon (5x7 card)
Little Yellow Bicycle - Sweet Love collection
My Pink Stamper - Happiest Moments
Swiss dots Cuttlebug folder
Hello Kitty Greetings (cut at 5")
Stickles
ATG, foam tape, Zig 2-way glue