Happy Sunday, all. Yes, this is a Christmas gift thank you card, which went out in the mail last week. No, I didn't wait all this time, only a few days. Apparently, the gift giver mailed it to my Chicago address so it took some time to reach us (and was finally hand-delivered). This is actually the first time I think I've cut the cow from the Create a Critter cartridge. I LOVE him! I know it was pointed out broadly on the web that the booklet is incorrect and layer 1 and 2 are reversed, but if you have a Gypsy, as I do, the correction has been made. Thus, I didn't have any trouble cutting it out.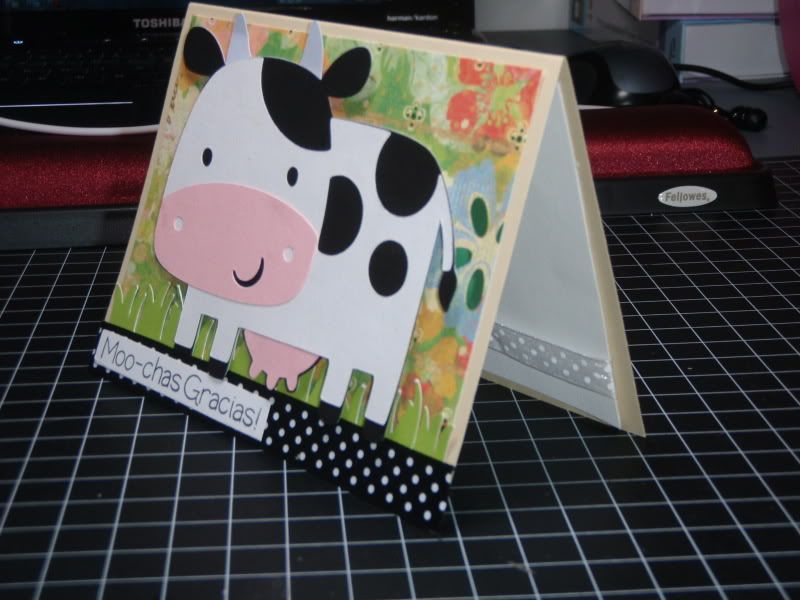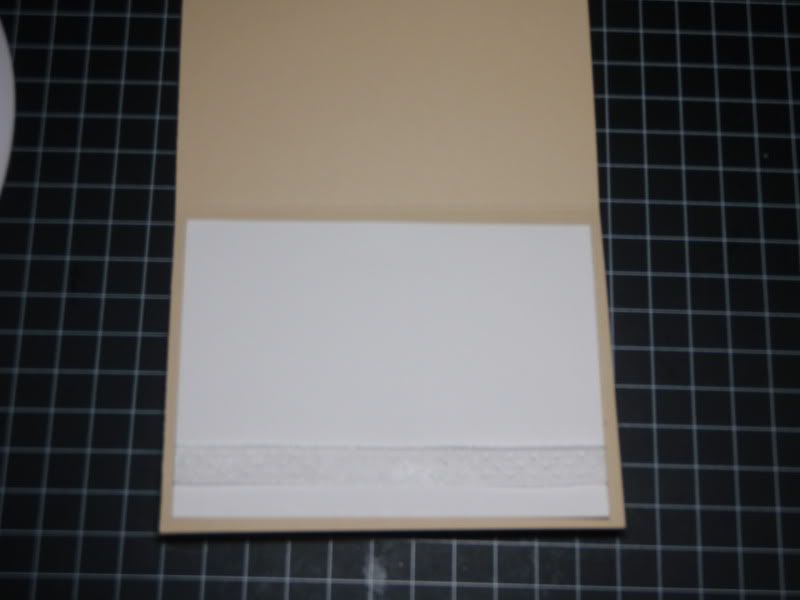 Materials Used:
Create a Critter (cow cut at 4 inches)
Papertray Ink cardstock (A2 card base) and ribbon
My Pink Stamper - Even More Punnylicious
K & Co paper (Que Sera Sera stack, I think) cut at 4 x 5.25"
foam tape,Scotch Quick Dry, ATG