I think I've finally set upon the whole wheat bread recipe for me. I've now made it twice and it's came out gorgeous both times. The second loaf is cooling as I post, but it looks just as lovely as the first that I am optimistic it will taste the same. The first loaf lasted us all of three days but it was scrumptious. I'm not extremely good at flavor nuances, but you definitely taste the honey. Now this bread is not 100% whole wheat as you use half whole wheat flour and half bread flour, but I think that negative is out-weighed by the taste and versatility of this bread. I've nibbled on a slice right out of the machine, made toast, sandwiches, and french toast. All perfect! Anyway, I found
this recipe
at Allrecipes.com and the only change I made was to increase the salt.
Here's the bread fresh from my Zojirushi Home Bakery Supreme bread machine.
Here's it sliced.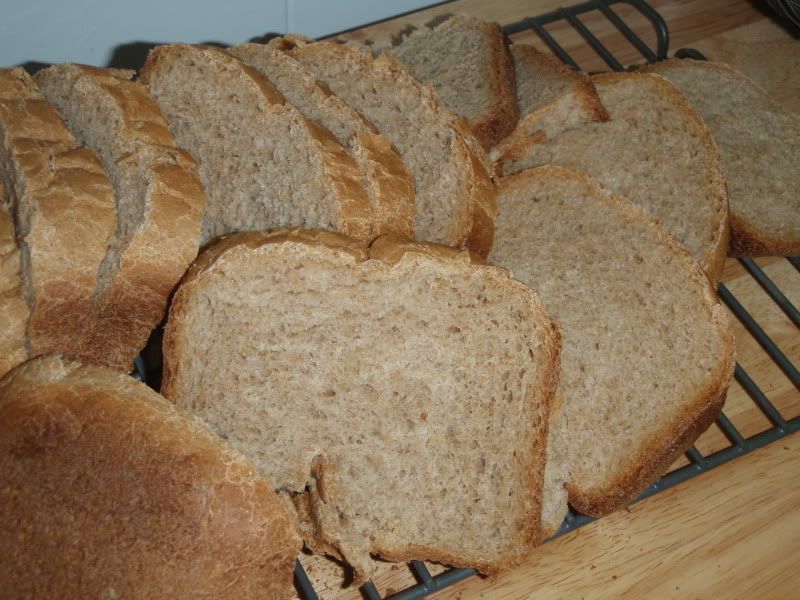 And here's the turkey grilled cheese sandwiches I made for lunch.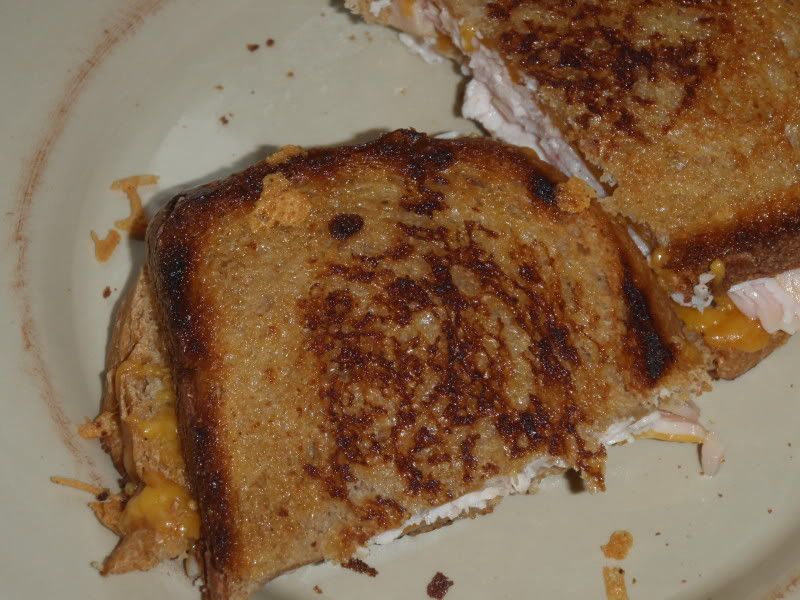 Ingredients
1 1/8 cups water
2 tablespoons vegetable oil
3 tablespoons honey
1 1/2 cups whole wheat flour
1 1/2 cups bread flour
1 teaspoon salt
1 1/2 teaspoons active dry yeast
Directions
(for my bread machine)
Add ingredients in the order above (liquids first). Make a little well in the center of the flour and place the yeast (be careful not to allow it to come into contact with any wet ingredients).
Bake on whole wheat setting.
About 12 slices