24 hours after mixing my starter, here's what it looks like: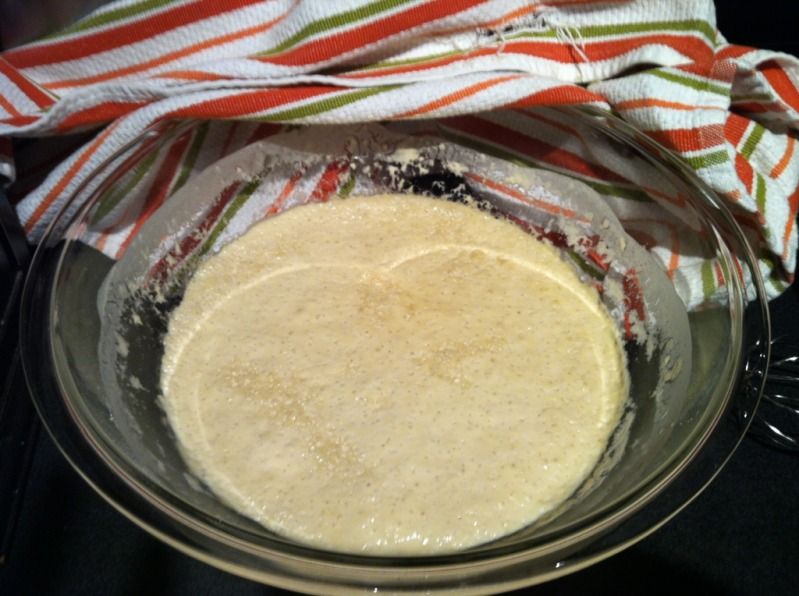 If you look closely, you can see there's definite separation of liquid alcohol from more solid stuff which is floating on top. I gave it a good stir and covered it again.
To recap: As I posted yesterday, I'm trying the King Arthur starter that Tracey from
Tracey's Culinary Adventures
blogged about the other day. It's a super simple recipe:
2 cups warm water
1 tbs sugar
1 tbs yeast
2 cups flour
First dissolve the sugar in the water, then add the yeast. Stir in the flour. Once thoroughly mixed, cover with a towel (not plastic as this will make the flavor richer) in a warm place for 2-5 days. Each day, give it a good stir as the alcohol will have separated. It's ready when there's a nice sour aroma and the mixture no longer bubbles. Store, covered, in the fridge.