Happy Spring! Sorry for the long delay. Life's been busy, included an unexpected move. However, I needed a quick thank you card for a distant relative of my husband. I was also inspired by
this Youtube video
by Kristina Werner. In the video, she challenges herself to make a card from start to finish in 5 minutes. Well, she fails to make the card in 5 minutes, but succeeds in about 8 minutes. I didn't even come close.
Since it's been awhile since I'd crafted, this one took me much longer than 8 minutes even though it's an incredibly simple card. I'm a little rusty on "seeing" a card in my mind. I knew I wanted to use two designer papers, twine, and flowers but the arrangement eluded me and I played with a number of different positions and sizes for the paper until I got what I wanted. Then, I needed to stamp a sentiment but couldn't find my 1 3/4" circle punch which goes with the 2" scallop. Thus, I came up with the idea of obtaining a two-color look with two of the same shape. Oh, and the flowers I had first wanted to use were way too poufy to mail all the way to Italy I feared, so I had to swap them for much smaller Primas which further threw my design out of whack. Finally, I wanted to use my Sew Easy, which took a fair bit of time.
In other news, I will have a need to send a bunch of thank yous over the next few months so I hope to make more cards to share with you soon.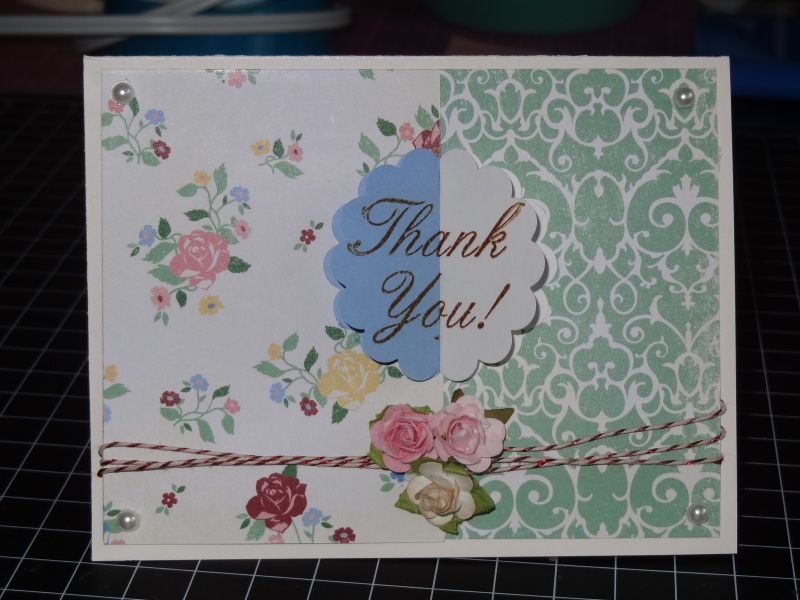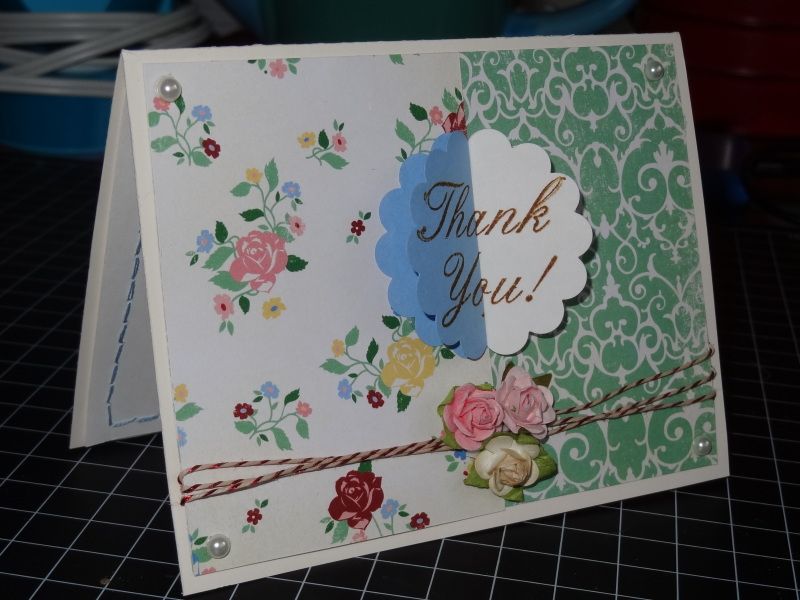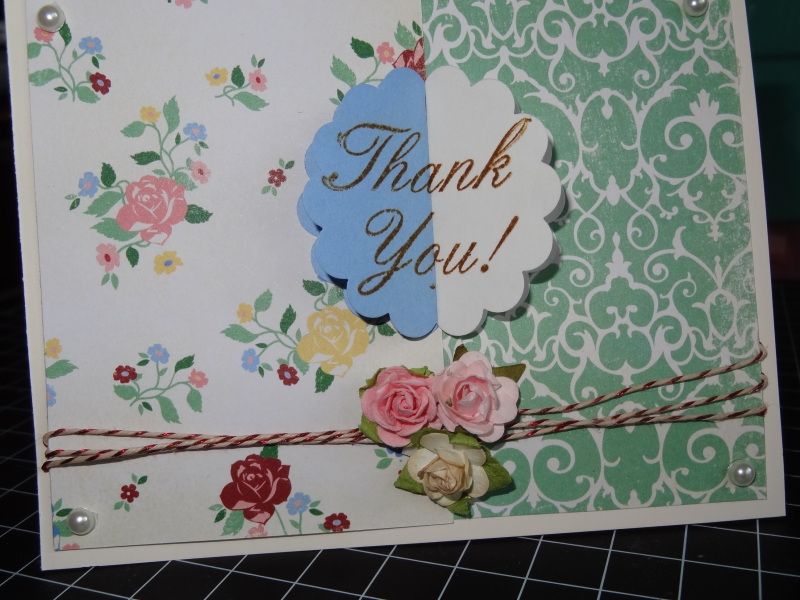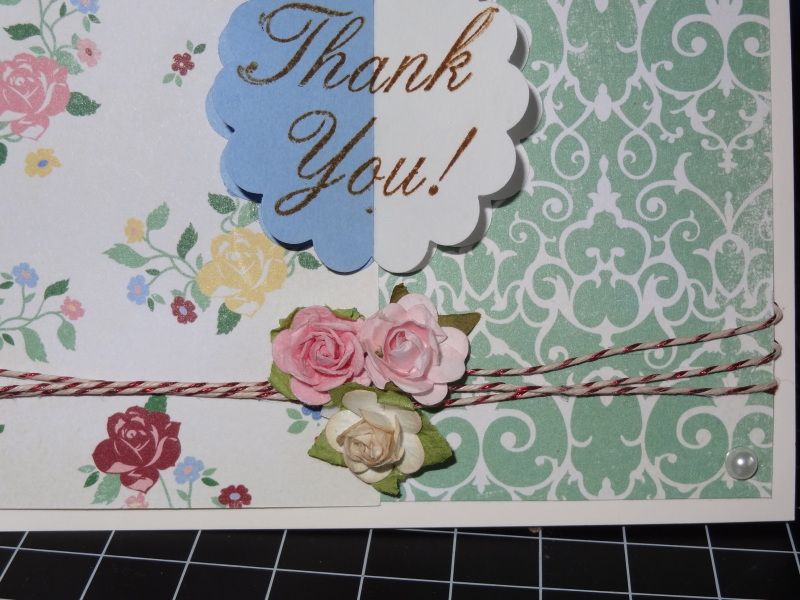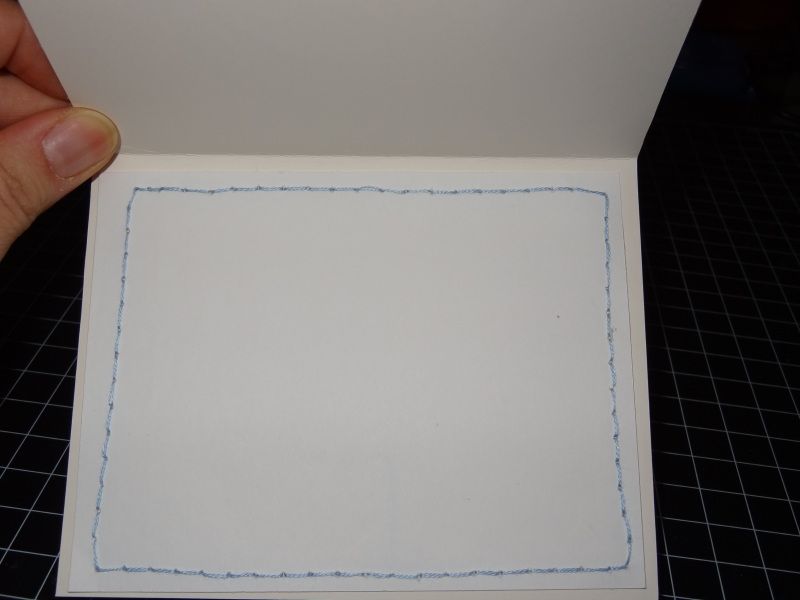 Supplies
Papertrey Ink card stock
My Mind's Eye - English Garden paper collection
Twinery twine
My Pink Stamper - Spectacular Sayings Stamp Set
Prima roses
Sew Easy