My husband loves English muffins. I'm quite the fan of McDonald's Egg McMuffins and wound up with almost two dozen eggs after a sale. Thus, last weekend seemed like an occasion to make English Muffins. As I mentioned the other day, I had intended to attempt sourdough ones, but ultimately opted for a quicker recipe from my favorite book of recipes for my breadmaker,
The Bread Machine Bible
. These whip up fairly quickly on the dough cycle of my breadmaker, then a brief rise after portioning. I like to use my electric griddle, which allows me to make them all in two batches. This recipe was just as tasty as the plain ones I made last summer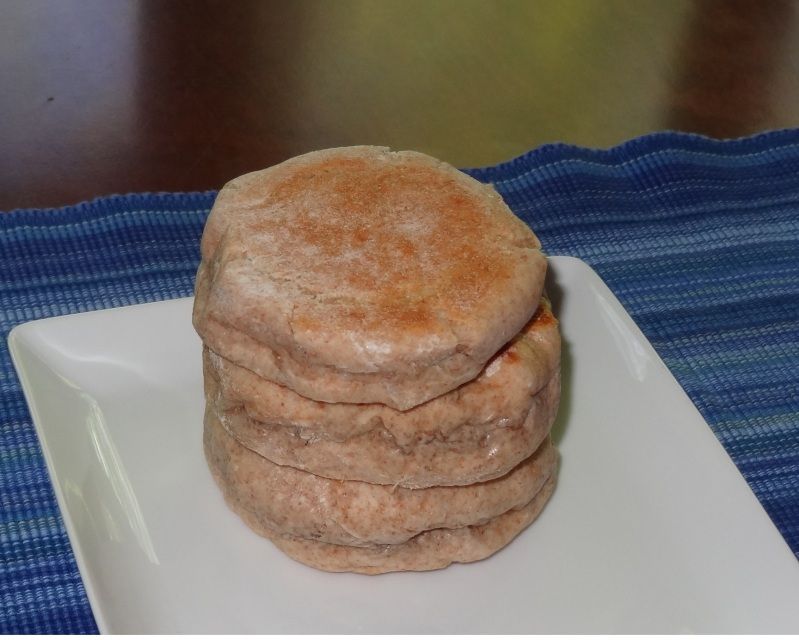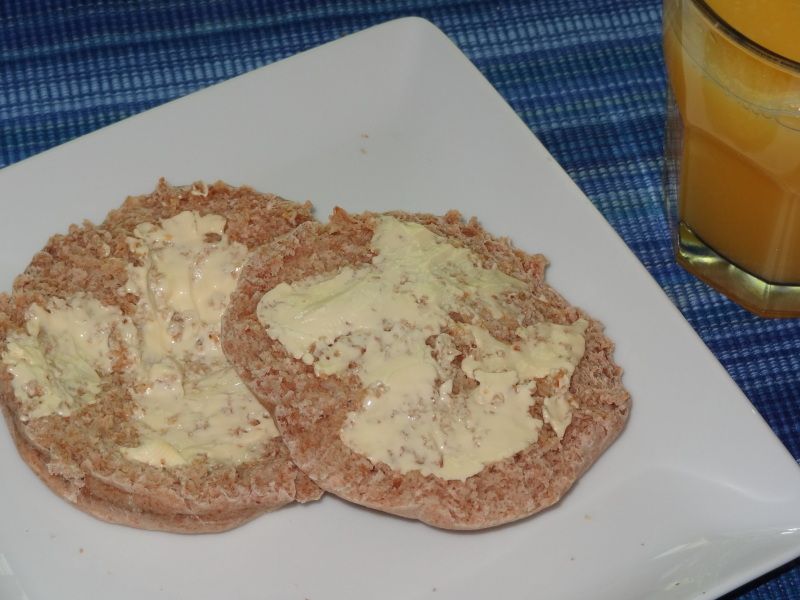 Whole Wheat English Muffins
1 1/2 c milk
1 2/3 c white bread flour
1 3/4 heaped whole wheat flour (close to 2)
1 1/2 tsp salt
1 tsp sugar
1 TBS butter, diced
1 1/2 tsp instant dry yeast
Add ingredients to your breadmaker in the order listed, making a well in the center for the yeast. Set to "dough" cycle.
In a floured surface, divide dough into 8 to 10 portions. Shape into a circle with straight sides, about 1/2-3/4" thick. Cover and let rise in a warm place for 30 minutes.
Heat a griddle, brushing with oil or butter as to your taste. Cook muffins 7 to 10 minutes until golden brown. Flip and cook the other side until brown, another 7 minutes or so.
Muffins split easily with a fork or butter knife.
Makes 8 - 10 muffins