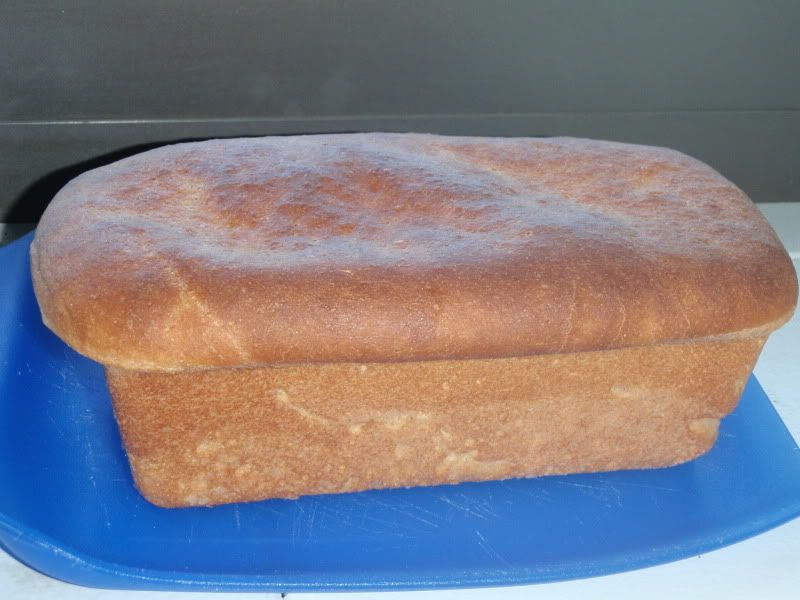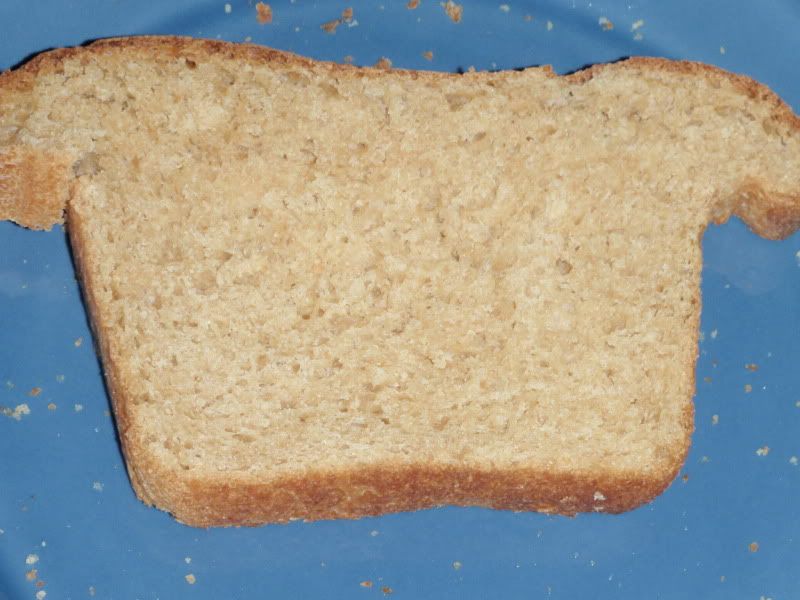 I halved
this recipe
for Honey Wheat Bread found at
Food and Whine
, which I think is a very clever name for a blog. As you can see from the picture, it didn't rise quite as well as it should have and even dimpled a little. Not sure if that's all me, the flour I use, or what. Still, it tastes very yummy and is only slightly more dense than I'd prefer.
Ingredients
1 cup lukewarm water ( I microwave it for 20-30 secs or to 110 degrees)
1 cups whole wheat flour
1 1/4 tsp. instant yeast
1/2 teaspoon kosher or sea salt
3 T honey
3 T vegetable oil
2-3 cups all-purpose flour
Directions
Add water and honey to bowl of stand mixer. Add yeast and proof for 5 minutes to make sure yeast is good. Add whole wheat flour, salt, and vegetable oil. Work in all-purpose flour gradually, adding and mixing until dough comes together. Dough should be moist but not sticky).
Knead on low for about 5 minutes or by hand for about 10 minutes.
When dough is smooth and elastic, place it in a well oiled bowl. Turn it several times in the bowl to coat the surface of the dough, and cover with a plastic wrap. Let rise in a warm place until doubled in bulk, about 45 minutes.
Shape dough into a rectangular shape. Pinch together the seam when finished and place seam side down into greased loaf pans. Allow to rise until dough doubles and crests about an inch above the edge of the baking pan in the middle (it will rise more in the oven).
Bake at 375° F for 30 - 40 minutes or until thermometer inserted in the bottom of the bread reads 195-200° F. Immediately remove bread from pans and cool completely on a cooling rack before slicing.