This recipe was adapted from one for beef short ribs found in Bonapetit, October 2009.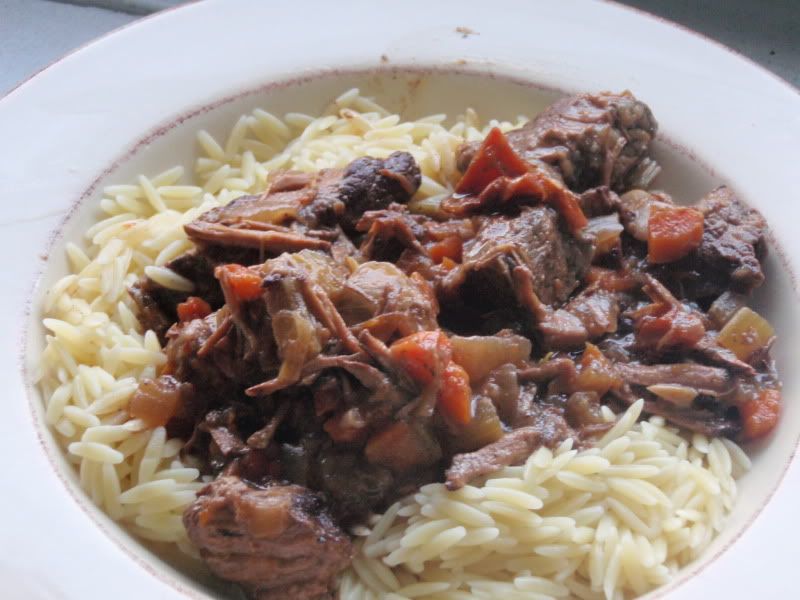 Ingredients

2.25 lbs top round (or other beef suitable for braising), cut into 1 inch cubes
1 c onions, diced
1 c celery, diced
1 c carrots, diced
4-6 cloves garlic, minced
1/2 c sun-dried tomatoes
1 c dry red wine
1 c beef broth
6 sprigs of thyme
6-8 sage leaves
1 large bay leaf
salt and pepper
1/4 c flour
Directions

Liberally season the beef with salt and pepper. Brown in olive oil using a large skillet over medium-high heat. This should only take a couple of minutes.
Place all ingredients, except flour, into crock pot. Stir gently and sprinkle with salt and pepper.
Cook on low for 8 hours.
Mix in flour, turn up heat to high and cook for an addition 15-30 minutes.
I served with orzo pasta, although any other shape of pasta, rice or potatoes would work here too.