Adapted from this recipe which appeared in Cooking Light, June 2004.



Printable Version

1/2 lb linguine
1 T olive oil
1 c onion, chopped
4 garlic cloves, minced
12 oz ground turkey
1 tsp dried oregano (1 T fresh)
1 tsp dried parsley (1 T fresh)
1 T fresh basil (1 tsp died)
1 tsp salt, divided
3/4 tsp ground black pepper
1 (14.5 oz) can diced tomatoes (I used Trader Joe's fire-roasted tomatoes with chiles)
1 (14.5 oz) can tomato sauce
1/4 c dry red wine

Cook pasta according to package direction for al dente. Saute onion in olive oil in medium dutch oven for about 5 minutes. Add ground turkey and cook until browned, and beginning to crumble. Add garlic and cook for 1 minute. Salt and pepper mixture, stirring well. Mix in herbs, tomatoes, tomato sauce, and splash of wine. Bring to a near boil and then reduce to low. Simmer for 20 minutes.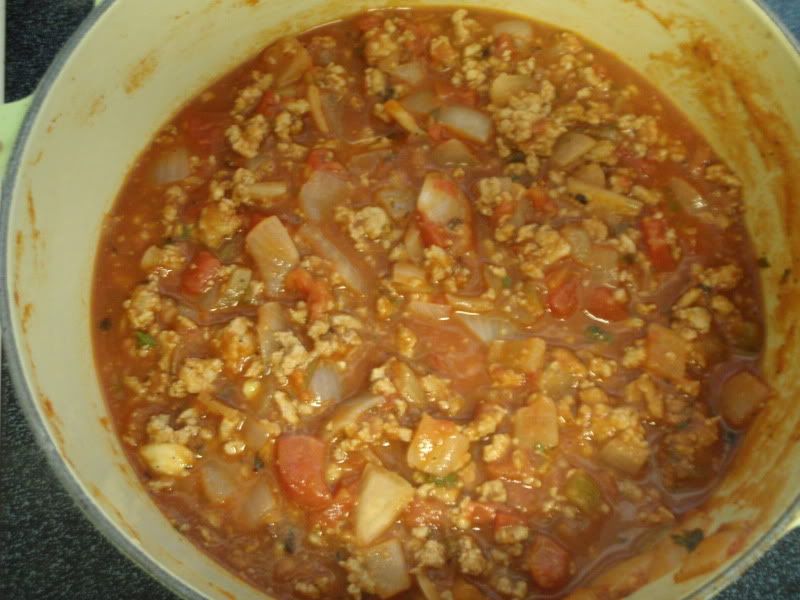 Stir in al dente pasta and cook additional 2 minutes to allow pasta to soak up some sauce.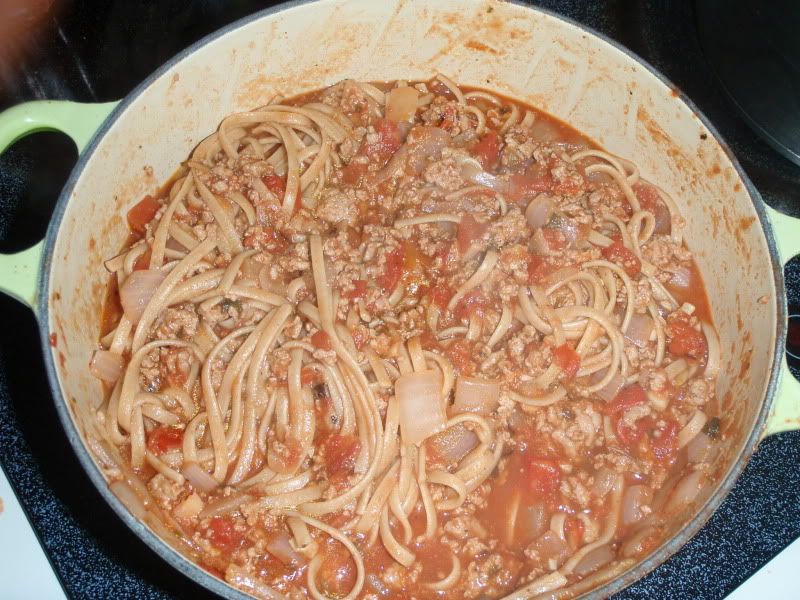 Serve with a sprinkle of Parmesan cheese.