I finally got up the nerve to try some sandwich bread and I'm decently pleased with the results. I halved the recipe found
here
.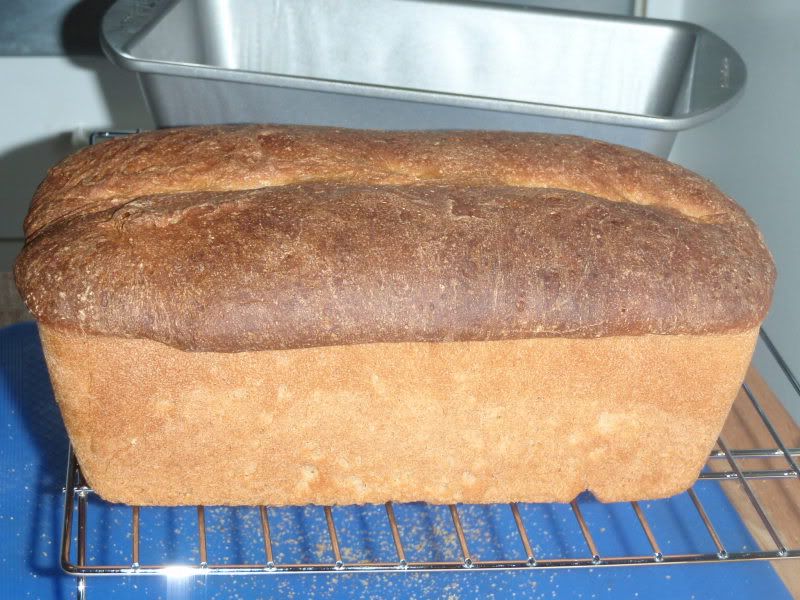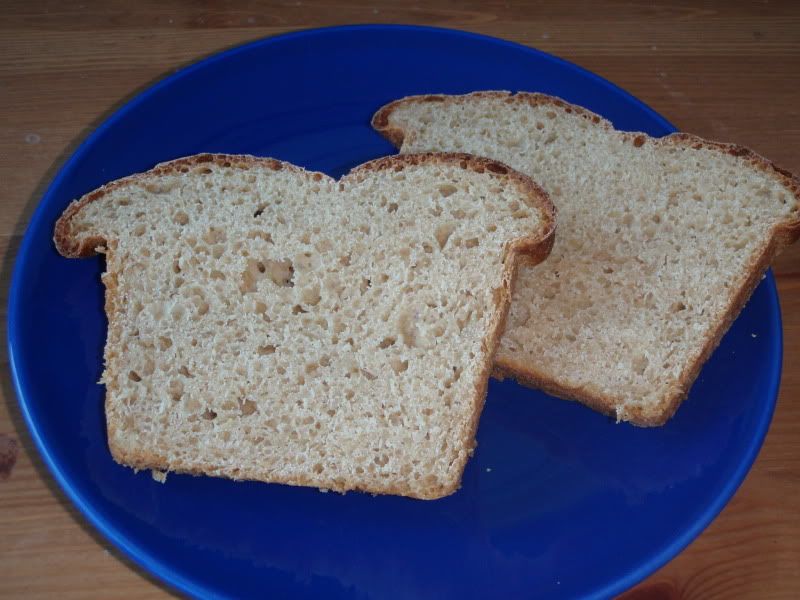 8 oz whole wheat flour
6 oz hot water
4 oz all-purpose flour, plus an addition 1/2 - 1 1/2 c.
7.5 oz milk
3 T honey
1 tsp salt
1.5 tsp yeast
Mix the hot water and wheat flour in a bowl. Cover in plastic wrap and set aside for 60 minutes.
Add the milk, honey, salt, yeast, and all-purpose flour to the wheat mixture and mix well until combined. Add additional all-purpose flour until mixture is tacky, but not sticky. (I did this by hand, but it might have gone more smoothly using a stand mixer as I added a whopping 2 cups of flour!)
Place ball of dough in a large greased bowl, turning to coat. Cover with plastic wrap and allow to rise for 60-90 minutes.
Shape dough until load shape and place in greased loaf pan.
Note:
This dough is far looser than an artisan bread and the loaf pan shapes it. Thus, try to resist the urge to add more flour to make it hold its shape.
Allow to rise in the loaf pan 60-90 minutes, covered loosely with plastic wrap.
During final 20 minutes of rising time, preheat oven to 425 degrees. Remove the plastic and slice the top, if desired. Immediately decrease the heat to 375 when you place the bread in the oven. I had a pan filled with water in the oven from my previous breadmaking, so I left it in for a steam bath.
Bake for 45 minutes until bread is well-browned and sounds hollow when tapped. Cool complete on wire rack.