This recipe was adapted from a Cooking Light recipe in the July 2004 issue.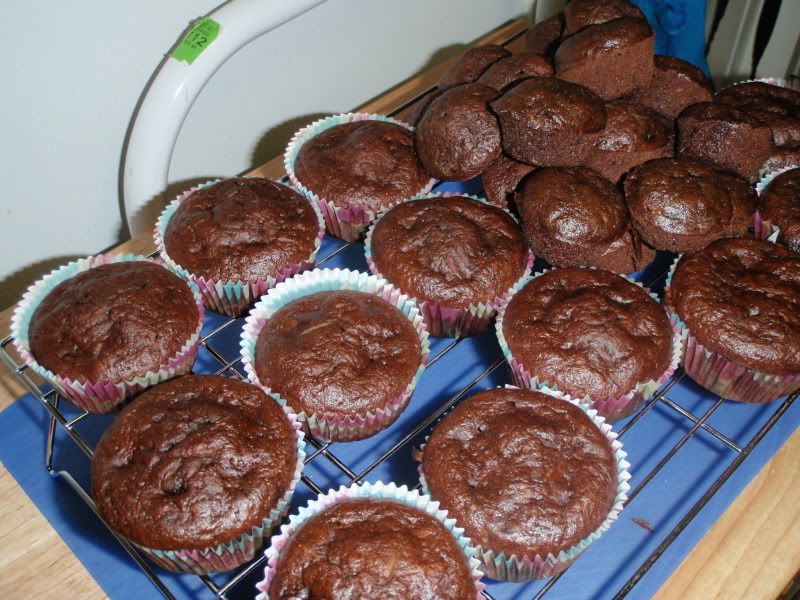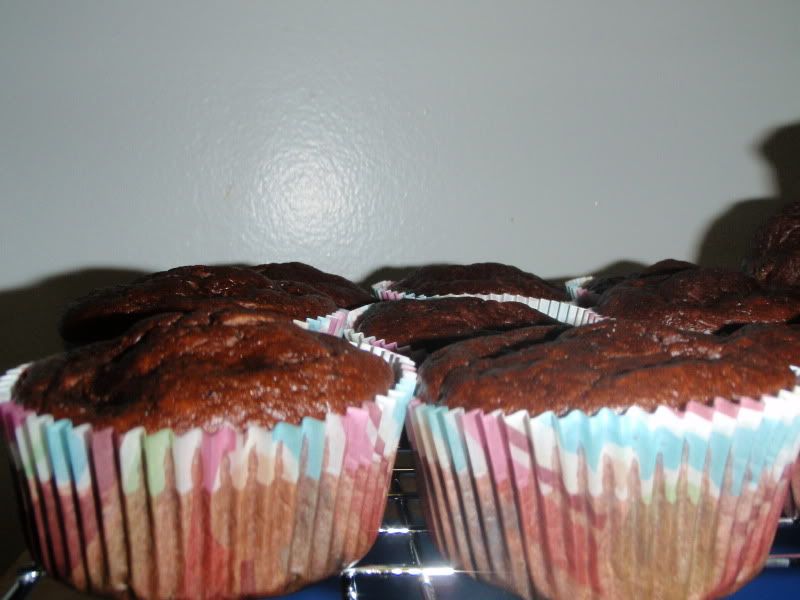 1 3/4 c all-purpose flour
1 1/2 c shredded zucchini or one large
1/2 c semisweet chocolate chips or roughly chopped chocolate
Preheat oven to 350 degrees.
Mix wet ingredients in a mixer at low speed.
Sift flour through salt into wet mixture.
Stir in zucchini and chops.
Pour into prepared muffin pans, about 3/4th full.
Bake 35-45 minutes, or until a toothpick comes out clean.