I think this recipe appears in the book Artisan Bread in Five Minutes a Day by Jeff Hertzberg. I've found it widely posted across the internet and used the one posted
here
. The full recipe boasts that it makes 4 one-lb loaves and that the dough can be stored for 14 days in the fridge. I halved the recipe, made one loaf, and will try the other one later in the week. The method was a simple as can be and a tasty winner.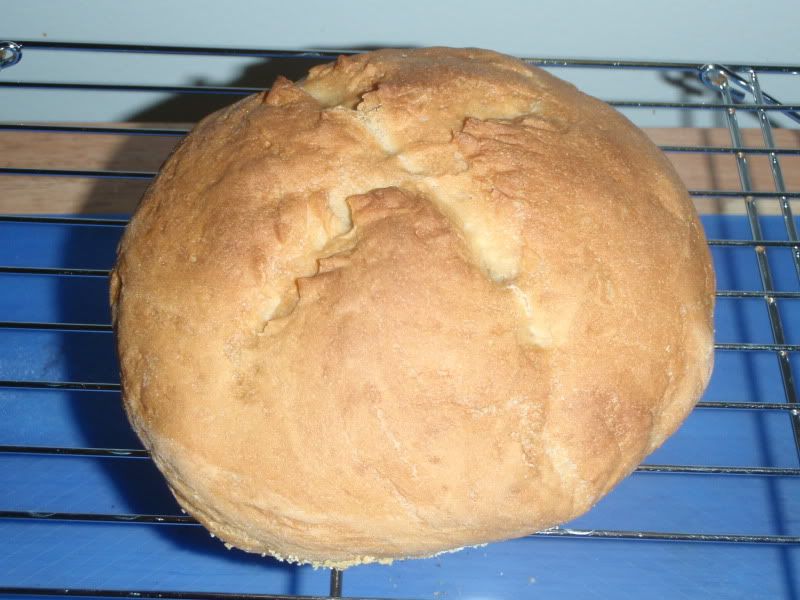 1.5 c warm water (100 degrees)
4.5 tsp granulated yeast
1.5 tsp kosher salt
3.25 c all-purpose flour
cornmeal
Mix the yeast, water, and salt. Using a wooden spoon, stir in the flour until well mixed and uniformly moist. This took about 5 minutes of loose kneading. Cover with plastic wrap and allow to rise for at least 2 hours, but no more than 5 hours. (After this stage, put amount of dough that you will not use in the fridge for up to 14 days.)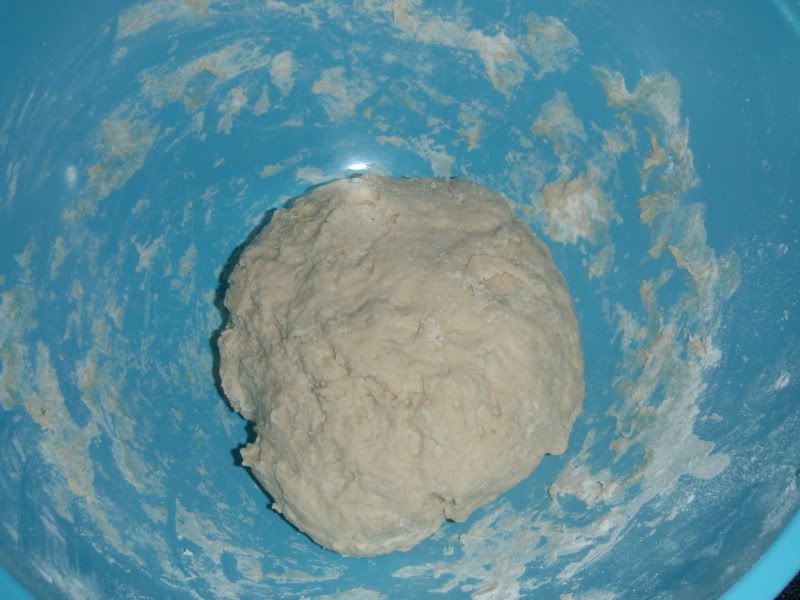 Shape a ball of dough into the size of a grapefruit, sprinkling with flour so end result is not sticky and set on a board dusted with cornmeal. Allow to rest, uncovered, for 40 minutes. It will only rise slightly.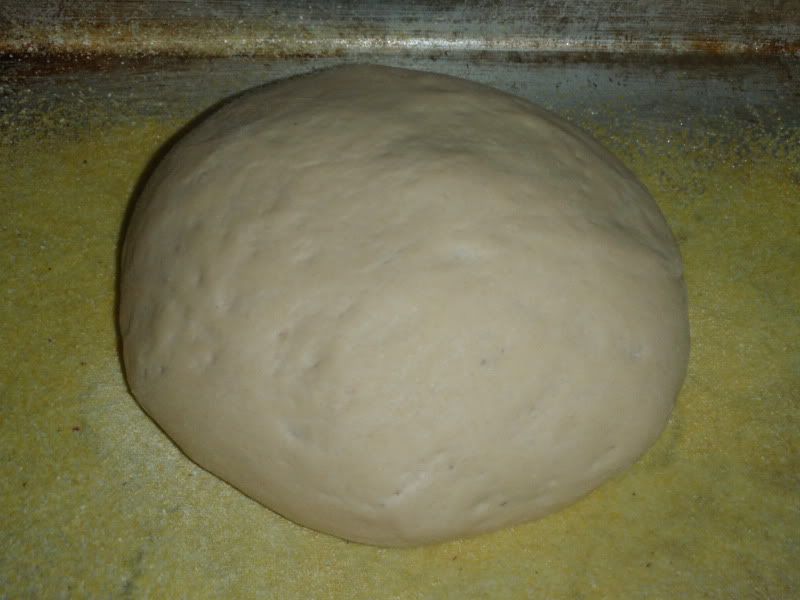 About 20 minutes before you are ready to bake the bread, place a pizza stone or heavy cookie sheet in the oven. Preheat oven to 450 degrees. Cut a large X or several hash marks on the top of the boule and place on heated stone or cookie sheet. Place a pan of warm water in the bottom rack of the oven to create a steam bath.
Bake for about 30 minutes until boule is nicely browned. It should sound hollow when tapped.
Cool completely on a wire rack.