This recipe has been adapted from a recipe appearing in Cooking Light, December 2008.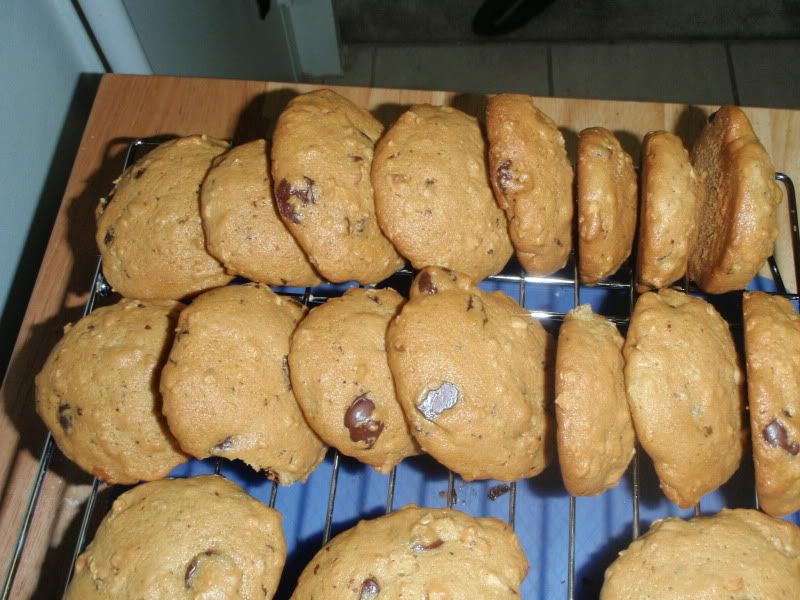 1/2 c creamy peanut butter
2 eggs (2 egg whites, 1 egg)
12 oz all purposes flour (about 2 2/3 c)
1 cups roughly chopped semi sweet chocolate or mini chips
1. Preheat oven to 350 degrees.
2. Combine wet ingredients, mix well using a mixer at medium speed until smooth.
3. Gradually incorporate dry ingredients (flour, salt, baking soda, baking powder) with the mixer on low.
4. Stir in oats and chocolate.
5. Drop using a 1 T cookie scoop about 2 inches apart on a cookie sheet covered in parchment paper.
6. Bake 12-15 min until golden brown.
7. Cool on wire rack. Makes about 3 dozen.